Prescribed burning wrapping up for a record breaking year
Recent rains have signalled the end of a record-breaking year of prescribed burns for South Australia with The National Parks and Wildlife Service (NPWS) successfully completing 49 prescribed burns this autumn, making it a record 96 for the year and a 53 per cent increase from the 2019/20 season.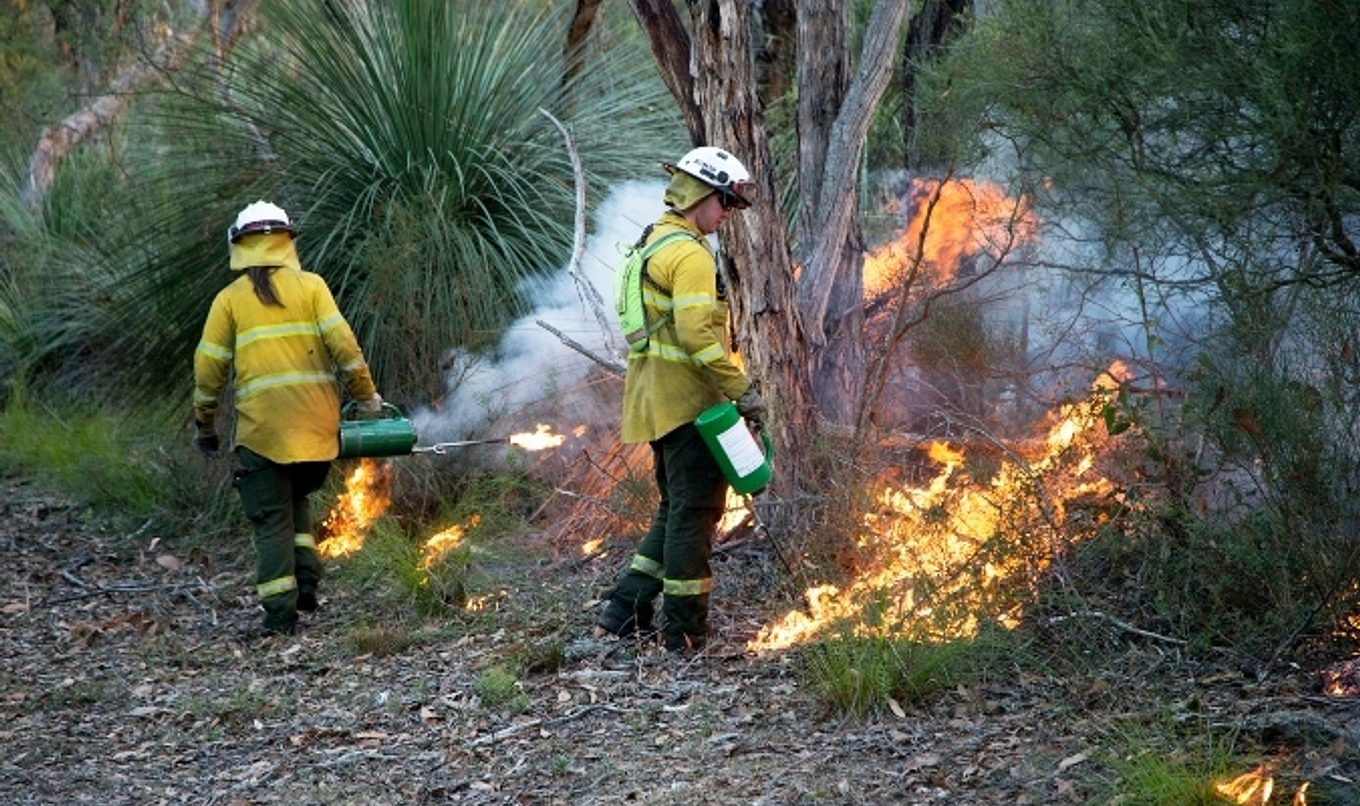 The previous record number of burns before this year was 88 back in 2011-12.
In collaboration with CFS, SA Water, private landholders and local councils, potential bushfire fuels were reduced this autumn in strategic areas of public and private land as part of a long term program of prescribed burning to reduce the spread and intensity of bushfires, protect communities and enhance biodiversity.
NPWS Acting Director of Fire Management, Richard de Groot, said that the government is committed to an expanded prescribed burn program.
"The state government has committed an additional $37 million over five years to the state's prescribed burn program, as part of the $97.5 million response to the Keelty Review into last season's catastrophic bushfires", he said.
The autumn burns have created strategic low bushfire hazard areas to help manage the intensity and extent of bushfires across the landscape and provide safer access for firefighters.
"Undertaking prescribed burns in autumn is the safest time for many regions to complete large, unbounded burns, and it can also be the best time to burn for the benefit of certain plants and animals, including several threatened species," said Mr de Groot.
Ten ecological burns were carried out this autumn focusing on improving habitat for threatened plants and animals, as well as reducing bushfire risk. Eight burns were undertaken as part of a joint project with the University of NSW to improve our understanding of using fire to benefit native orchid populations.
An ecological burn at Newland Head Conservation Park was another significant operation that has been years in the making. This was planned to regenerate more areas of heathy vegetation which is preferred by threatened birds such as Chestnut-rumped Heathwrens as well as other birds and animal species.
Twelve burns were completed on private lands this autumn in partnership with the CFS and private landholders, and this program will continue to expand on Kangaroo Island in the coming seasons.
"A key component of our increased hazard reduction program is focused on private land because we know that fires don't stop at fence lines so it's important to work in partnership," Mr de Groot said.
NPWS staff also contributed to bushfire response supporting CFS by attending 37 bushfires in 2020-21 on both private and public lands, as well as maintaining fire tracks and reducing fuel hazards mechanically.