National park sites benefit from federal heritage grants
Two South Australian national parks will benefit from the latest round of the Australian Heritage Grants Program, with Dalhousie Springs in Witjira National Park and Naracoorte Caves National Park receiving funds.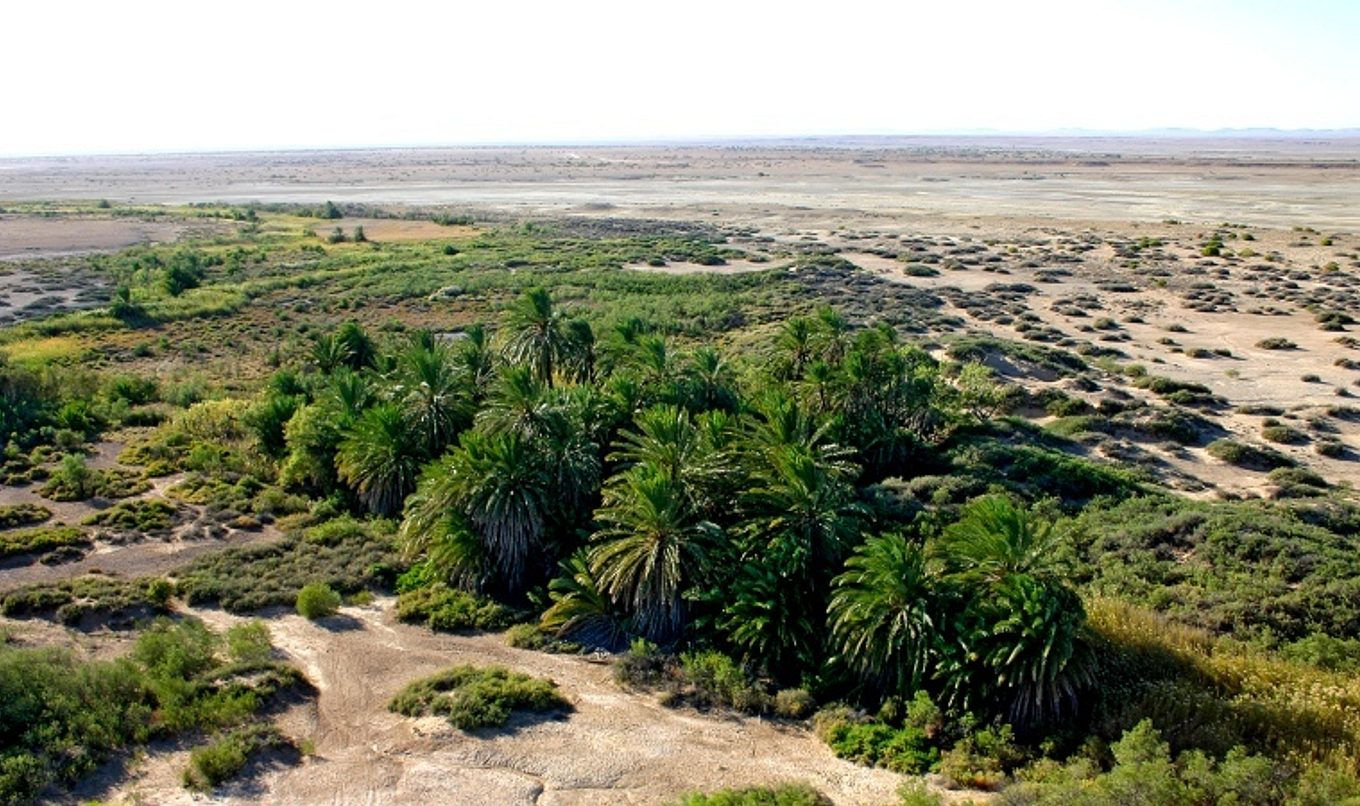 The $144,000 Dalhousie Springs project will help to conserve and preserve the site and provide protection to Aboriginal and European cultural sites within them.
As part of this project, invasive date palms will be removed to help improve the health of the springs and stop threats to its biodiversity. Fences will also be installed to protect the springs from feral pest species and to prevent off-track driving into sensitive environmental and cultural areas.
Improved interpretation will also be installed to educate and improve visitor experience and visitor impacts on sensitive areas.
National Park and Wildlife Service (NPWS) District Ranger Travis Gotch said the region was one of Australia's most highly significant biodiversity hotspots, with 16 species found only in the springs.
"It's estimated that the springs have had continuously flowing water through them for the past one million to two million years," he said.
"As a result we have many incredibly unique fauna found in the spring wetlands which cover more than 1000 hectares and are surrounded by stony desert. These include fish related to estuarine species, indicating their ancestors colonised the springs back when Australia had an inland sea.
"In the late 1800s date palms were planted near the springs and these have since spread and now impact heavily upon the area. The palms suppress the growth of phytoplankton in the water crashing the food web. A removal program began back in the mid-2000s and has resulted in huge increases in biodiversity and ecological recovery where they have been removed.
"These funds will allow us to continue progressing and ensuring we can continue to reduce these pest plant species.
"Dalhousie is also a very culturally significant location, with up to 50,000 to 60,000 years of human occupation in the area. It is home to the densest accumulation of registered cultural sites in central Australia and is very culturally important to the Lower Southern Arrernte and Wangkangurru Peoples who share the co-management of the park.
"The funds mean we can continue to work with local Traditional Owners to protect these cultural sites and ensure they are conserved for many future generations to come."
The $189,869 Naracoorte Caves funding grant will be used to undergo a natural values assessment and conservation monitoring at the site, with the University of Adelaide driven project undertaking scientific assessment and inventory of its natural values (palaeontological, biological and geological).
Baseline scientific data relating to cave biology and climate will also be collected, and an ongoing environmental monitoring program will be set up to analyse cave use impacts and changes to the natural values.
Project leader Dr Liz Reed from the University of Adelaide said the project will provide important scientific data regarding the conservation status of the natural values of the Naracoorte Caves.
"This will inform park management and allow future change to be monitored against the baseline we will establish," she said.
"We greatly value our continued partnership and collaboration with DEW and the site staff at Naracoorte Caves."
NPWS Naracoorte & Tantanoola Caves Site Manager Thomas Shortt said the grant was a huge boost to the World Heritage Site, allowing them access to a wide array of long-term monitoring equipment through the University of Adelaide led project.
"We're very thankful for our ongoing relationship with researchers which has enabled this grant," he said.
"It will allow us to be able to develop a deeper understanding of the caves and will mean the Department for Environment and Water can use this information to inform site management of this National Heritage Listed site and support decision making on sustainable tourism development.
"Information from the project will also be incorporated into site interpretation for members of the public."
The Australian Heritage Grants program aim to improve recognition, conservation, preservation and access to the heritage values of National Heritage Listed places. The program also aims to increase community engagement and raise awareness of listed sites.
This project received grant funding from the Australian Government.