Escape winter in Mount Remarkable National Park this June
To celebrate the start of winter, the National Parks and Wildlife Service (NPWS) is celebrating one of the state's great winter parks, Mount Remarkable National Park, as Park of the Month in June.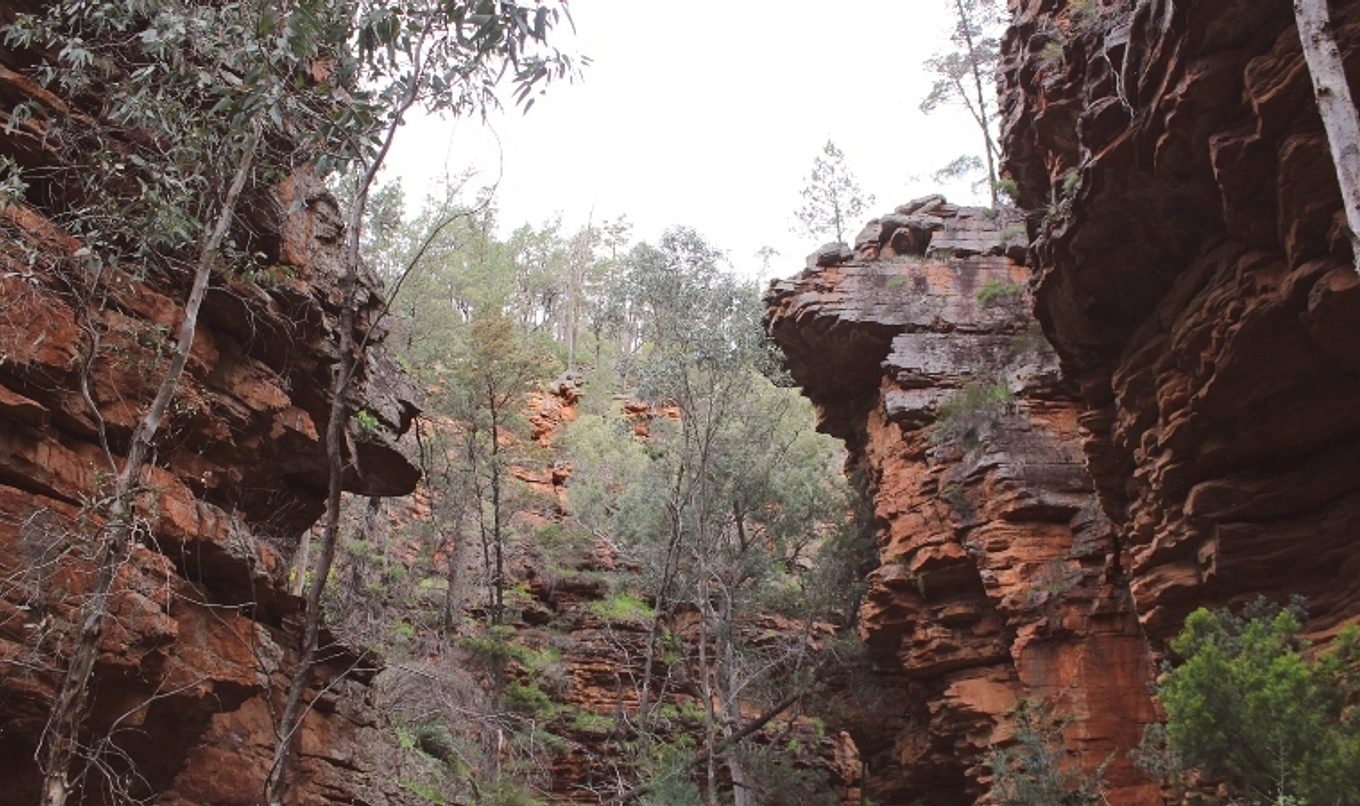 Located just a couple of hours' drive north of Adelaide in the Southern Flinders Ranges, the park is home to majestic ranges, dramatic gorges and abundant wildlife.
It is a favourite destination for bushwalkers with trails suitable for all abilities, ranging from short walks to multi-day treks including the world famous Heysen Trail that passes through the park.
NPWS District Ranger Danny Doyle has worked in the region for the past 15 years and says the park is ideal for family camping trips with 56 campsites nestled among towering river red gums at the picturesque Mambray Creek campground.
"The campground has great facilities with flushing toilets, hot showers and you are also welcome to have campfires at this time of the year, but you just need to remember to bring your own firewood," he said.
"It's not uncommon to share your campsite with emus, kangaroos, euros and a variety of colourful birds.
"In the evenings you might even be lucky enough to spot a yellow-footed rock-wallaby that live nearby.
"There are plenty of great walking trails to explore and the campground is a great base to explore the region.
"The natural beauty of our national parks here is incredible. You can either choose to have a really adventurous time with some of the best hiking trails you'll find in SA or relax with your family and enjoy a weekend away camping".
During June, NPWS has put together a program of activities for Park of the Month, activities include:
Ranger-guided sunset wildlife walks in Mambray Creek Valley
Kids activities in Mambray Creek Day Visitor Area
Heritage walk with the Friends of Mt Remarkable National Park of the Baroota Ruins and Cemetery
Art in the Park with renowned botanic illustrator Gilbert Dashorst
The park, as well as the broader Southern Flinders precinct, is also a popular destination for mountain bikers, especially during the June Long Weekend when the township of Melrose hosts the annual Fat Tyre Festival. Located at the base of Mount Remarkable, this two-day festival on 12-13 June is an iconic South Australian cycling event and will provide opportunities for visitors to join group rides and skills sessions, watch demonstrations and enjoy local foods and live music.
As part of the event, members of NPWS' Remarkable Southern Flinders Ranges project team will be onsite to answer any questions about this exciting $10 million project, which includes new mountain biking trails, hiking trails and visitor facilities. Look for them in the NPWS marquee.
For more information about these and other events and to book a place at an event visit: www.parks.sa.gov.au/park-of-the-month
For further inspiration check out the following resources:
Google Street View - https://www.parks.sa.gov.au/get-inspired/google-street-view-trekker#flinders-ranges