Cleland's koala feeding experience returns for long weekend
Cleland Wildlife Park's hugely popular koala feeding experience is set to return this June long weekend for the first time after they were put on hold due to COVID-19 restrictions.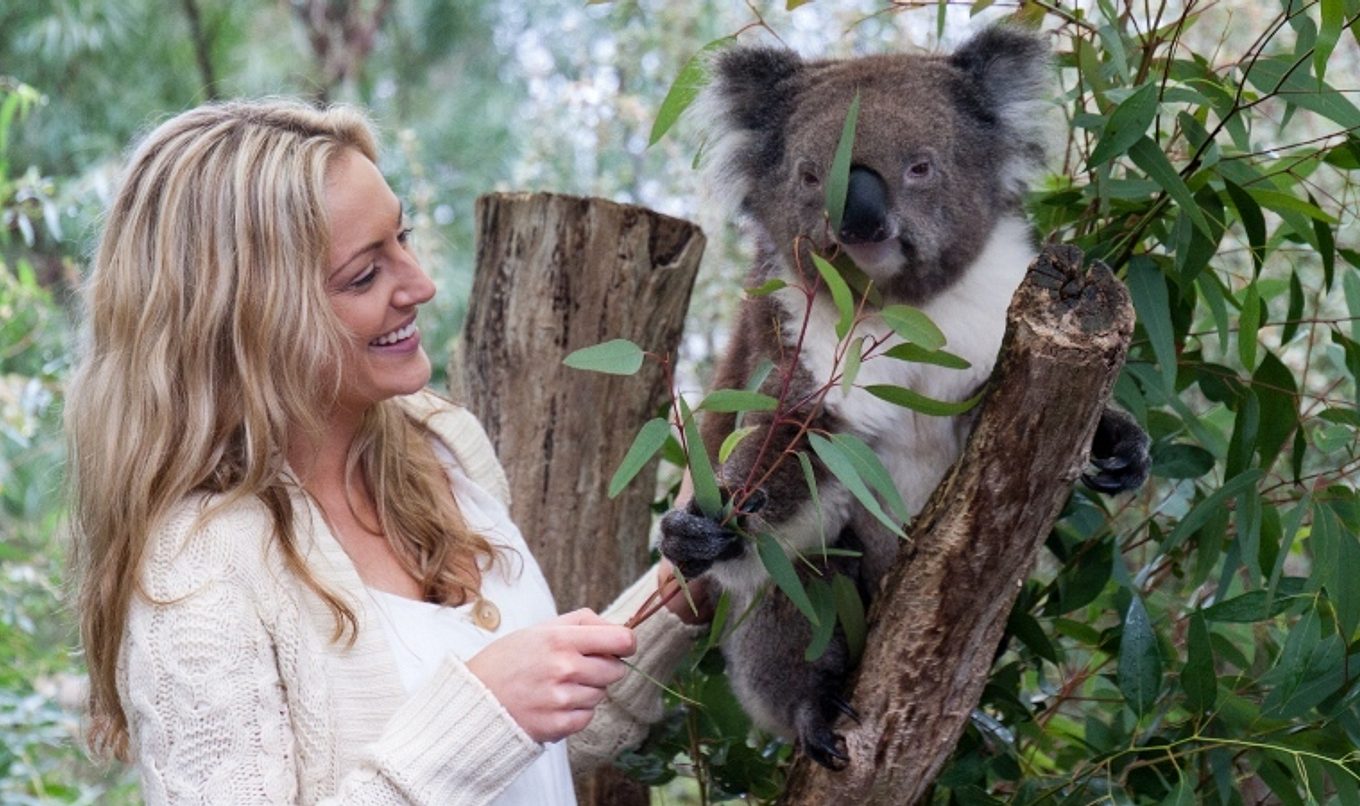 The koala feeding experience is one of three exclusive encounters set to recommence on Saturday 12 June in a COVID-safe manner. The popular 30-minute experience allows participants to get the unique opportunity to hand-feed eucalyptus leaves to the koalas.
The State Government has also selected an award-winning South Australian-based architecture, landscape and interpretive team to lead a once-in-a-generational upgrade at Cleland Wildlife Park, the most significant investment for the popular tourism destination in more than two decades.
The $2.5 million Cleland Wildlife Park Koala Hold and Park Facilities Upgrade project will be led by Troppo Architects – the practice behind the award winning Sparkke-at-the-Whitmore renovation. The team has national experience in projects at Melbourne Zoo, Taronga Western Plains Zoo & Taronga Zoo Mossman and work across tourism, hospitality, educational and environment sectors.
Department for Environment and Water's Director of Tourism and Economic Development, Jo Podoliak, said the project is a key outcome of the Department's Parks 2025 strategy and would upgrade both the visitor experience and improve the park's staff ability to care for the animals.
"We are always looking to improve the visitor experience at our parks and to be able to welcome back the hugely popular koala feeding experience in time for the long weekend is fantastic for South Australians and tourists alike," Mrs Podoliak said.
"The $2.5 million purpose-built Cleland Wildlife Park koala holding facility will combine a viewing area of koalas in lofts alongside a photo studio for koala holds – the park's most sought after experience. It will also create a better environment for our iconic koalas including temperature controls to maintain a consistent and comfortable temperature year-round.
"We're also upgrading the Valente Education Centre to create an interactive nature hub for school students to learn about Australia's natural environment and become the next generation of wildlife warriors. Other exciting additions include wayfinding signs, landscapes, and a nature play area adjacent to the Barking Gecko cafe for families to enjoy. There will also be upgrades to toilet facilities in the park and new signs will be installed to keep park visitors informed.
"To have an award-winning South Australian-based architect leading the design of this project means we will get a world-class result while supporting local jobs.
"Only 20 minutes from the Adelaide CBD, Cleland Wildlife Park is one of the state's most popular native wildlife visitor experiences with more than 140,000 visitors each year, and that number will only grow as we make upgrades in the park," she said.
Troppo director, Cary Duffield, said the new koala faculties will take their design cues from the natural environment.
"Working with nature and responding to the unique local setting will create an educational experience which will allow visitors to connect with nature in a meaningful way whilst putting welfare at the forefront for koalas," Mr Duffield said.
"As South Australian businesses, the design team is thrilled to be working on this rejuvenation project at the iconic Cleland Wildlife Park.
Bookings for the koala feeding experience are essential and can be made online at www.clelandwildlifepark.sa.gov.au