Golden opportunity for fishers at Aroona Dam
Only two years after their original release, golden perch have thrived at Aroona Dam Sanctuary, near Leigh Creek in the Northern Flinders Ranges.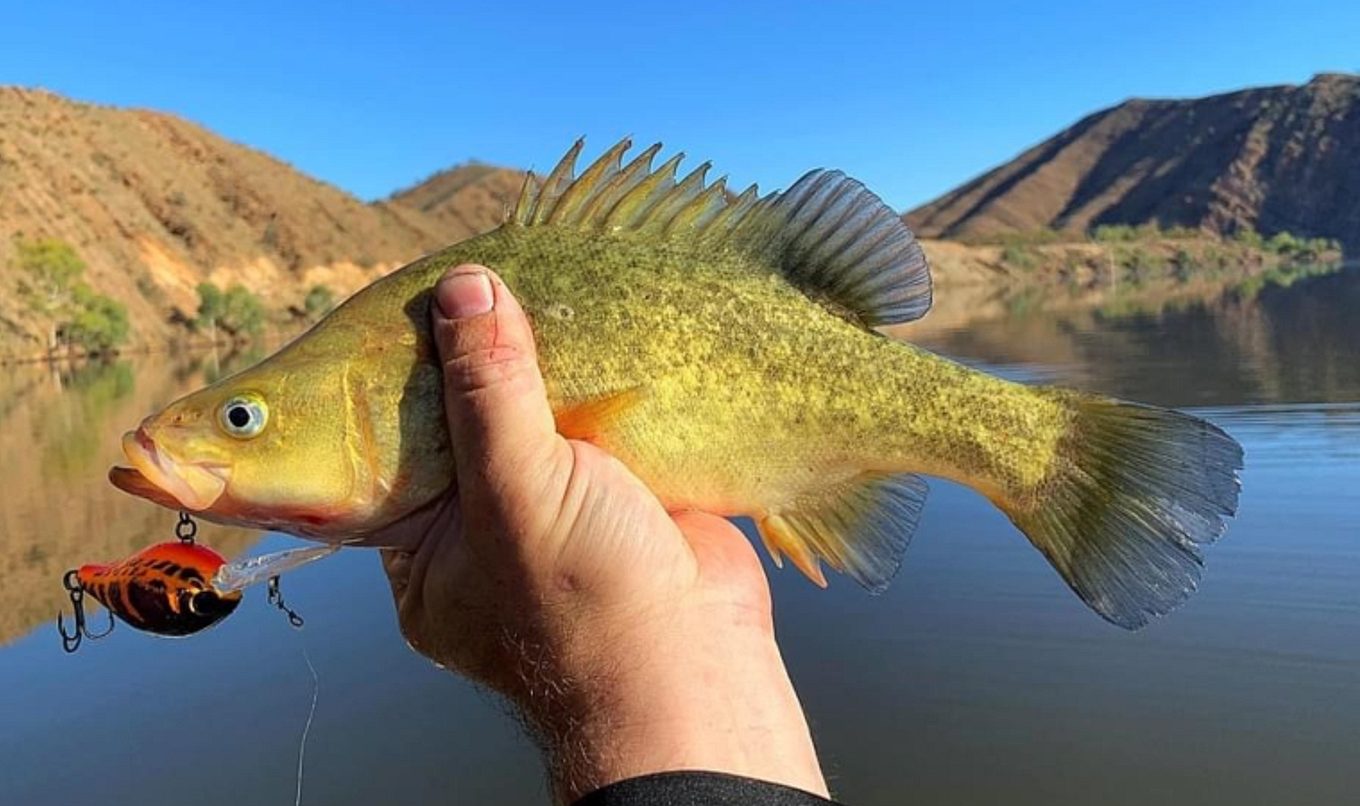 An Australian freshwater fish, also known as callop or yellow belly, the species was recently documented through a RecFish SA citizen science survey of the dam.
Altogether 12 golden perch were caught and logged, averaging 35 centimetres in size, with the biggest at 39 cm.
While no Murray Cod were caught, several were spotted during the survey.
Flinders and Outback National Parks and Wildlife Service Manager Tony Magor said the dam is a catch and release site / limited take zone.
"In 2019 we worked with RecFish SA to release 10,000 Murray cod and 20,000 golden perch fingerlings into the dam," Tony said.
"The fish species were stocked in the dam, through a project funded by the Department for Environment and Water to provide a tourism boost for the region.
"So it's been great to see that the fish are now flourishing, and we hope this will encourage further people to visit the region."
Aroona Dam opened for fishing in 2018 and has been open to non-motorised watercraft such as kayaks and canoes since 1 April 2019.
There is a two fish personal daily bag limit for golden perch in state reservoirs, with a minimum size of 33cm. Murray cod remain a catch and release only species in all state waters. In terms of handling a Murray cod only the head and shoulders may be lifted out of the water to take the hook out, the rest of the fish must remain in the water at all times.
Located four kilometres south of Leigh Creek, Aroona Dam was once a key water source for the former coal mining town. The dam is no longer used as a water supply but remains an important recreation space.
In 2019, the Department of State Development, who administered a Regional Development Fund established by Flinders Power Partners, partnered with the Department for Environment and Water to create new recreational activities at Aroona Dam. This enabled the stocking of the dam with fish as well as providing a floating safety barrier behind the dam wall.