Thousands of fish released into SA reservoirs last week
Close to 90,000 native fish fingerlings were released at three locations last week as part of efforts to improve fishing experiences and boost recreational activities at a number of reservoir reserves across South Australia.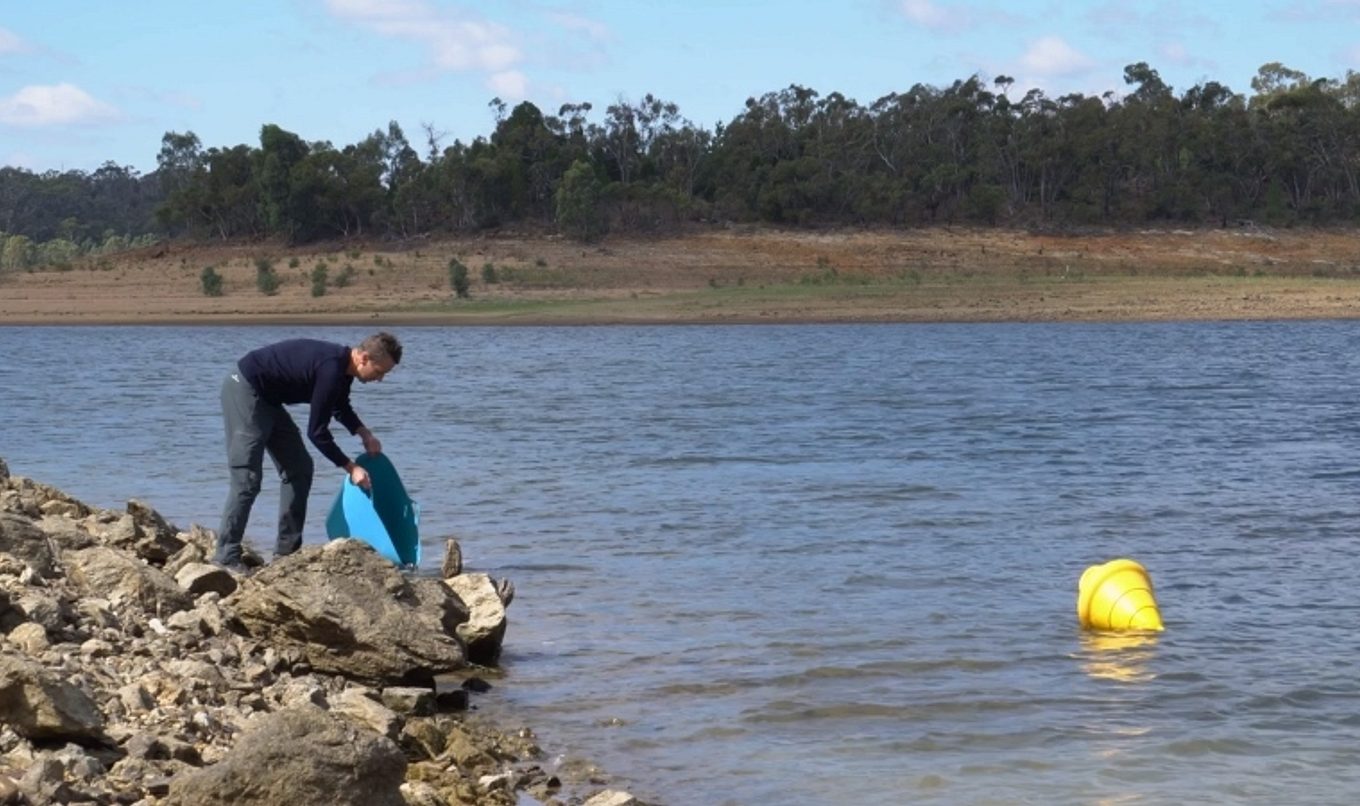 Murray Cod, Golden Perch and Silver Perch fingerlings were released at South Para Reservoir, while Bundaleer and Beetaloo Reservoirs received both Golden Perch and Silver Perch. These releases follow on from a successful release at Myponga Reservoir in February last year.
Recreational fishers with a permit can throw in a line at South Para, Warren, Myponga, Bundaleer and Beetaloo reservoir reserves, and from December 2021 at the Happy Valley Reservoir Reserve.
Opening Reservoirs Coordinator Emma Ginman said a long term program of stocking fish into these waters is designed to enhance the experience for recreational fishers, both now and into the future.
"Fishing has been a very popular activity across a number of our reservoirs, with large numbers of people especially visiting South Para, Warren, and Myponga Reservoirs to throw in a line. It is proving to be a big hit with locals and tourists visiting our reservoirs," Emma said.
"Stocking our reservoirs with more fish means families and keen anglers alike can keep reeling in a catch for years to come.
"Recreational fishing permits are required to fish in South Australia's reservoirs and the fees go towards future stocking activities like this one. More than 3,000 permits were sold during 2020.
"Having a permit system is one of the ways we can help to mitigate risks to water quality."
South Para is the second largest reservoir in South Australia and was opened for recreational access in 2019. Just minutes' drive or a leisurely 30 minute nature walk from Williamstown in the southern Barossa Valley, this reservoir reserve is for outdoor enthusiasts keen to explore a rugged environment.
Located about 40 minutes from Clare, Bundaleer is a smaller reservoir reserve where you can fish, kayak, enjoy views of the water from the loop walking trail and have a picnic. Native fish and trout have previously been stocked in Bundaleer.
Beetaloo Reservoir Reserve, just to the east of Port Pirie in the southern Flinders Ranges, offers shore-based fishing, with native fish previously stocked at this site.
For more information and to purchase a fishing permit visit reservoirs.sa.gov.au.