Visit the DEW coast team at the West Beach Pink and Blue Swim/Walk
Learn more about how Adelaide's beaches are actively managed and the government's plans to secure the future of South Australia's metro coastline this Saturday 13 February at the West Beach Surf Lifesaving Club's 'Pink and Blue Swim / Walk' cancer fundraising event.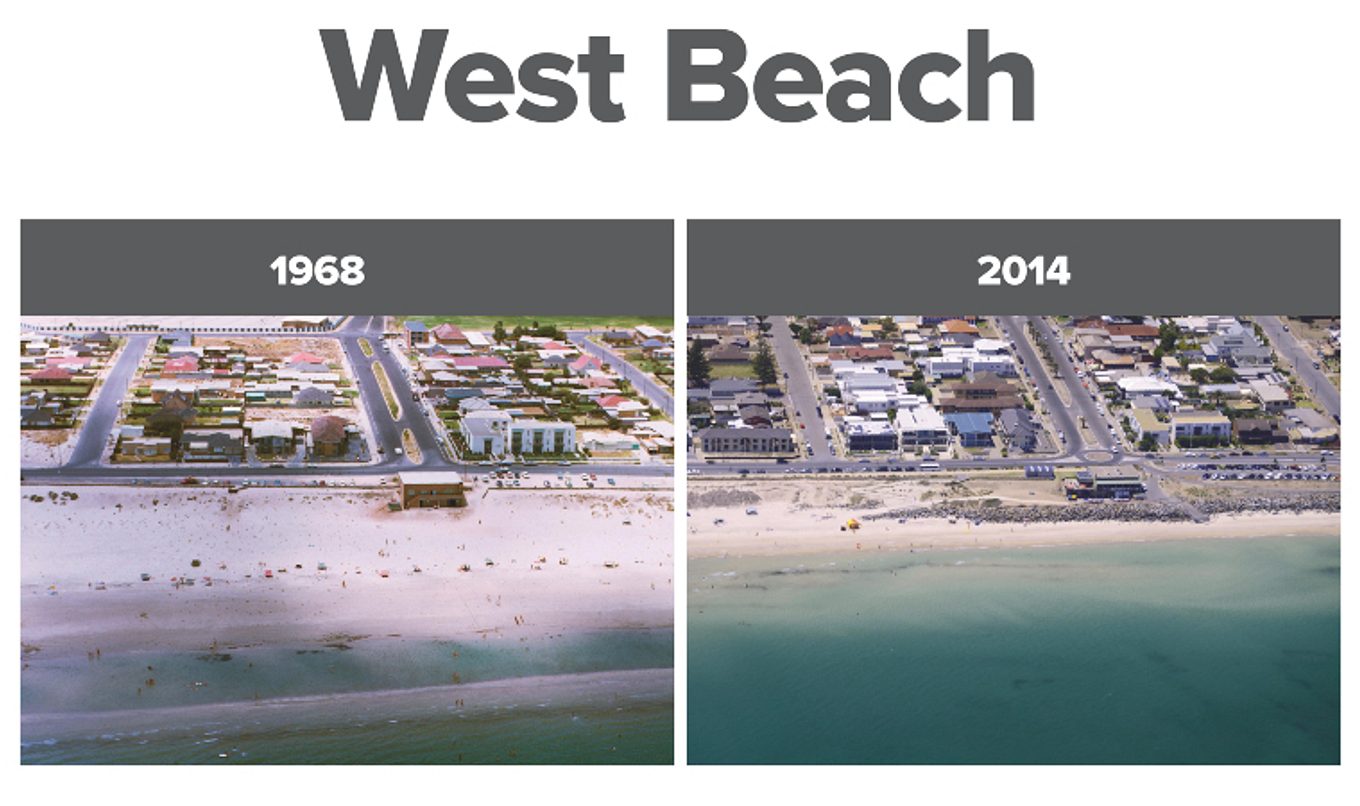 The Department for Environment and Water's coast team will be at the event on Saturday from 9:00 am to 12:00 pm as part of ongoing community engagement as part of the state government's $48.4 million Securing the Future of our Coasts project.
The project will:
Construct a sand recycling pipeline from Semaphore to West Beach to move sand from beaches where it builds up.
Deliver a large quantity of sand (500,000 cubic metres) to West Beach from outside of Adelaide's beach system to make up for losses that have occurred since the late 1990s.
Restore sand dunes using best practice techniques and native plants in partnership with local councils and coastal community groups.
Before the pipeline is built and the external sand is delivered, sand needs to be moved by truck to protect West Beach in the interim. The next round of sand movement works are being planned for this coming autumn.
The West Beach SLSC 'Pink and Blue' is an open water swim or walk a non-competitive charity event that has raised over $250,000 for cancer patients since its inception in 2013.
Learn more about the government's plan to secure the future of our coastline at www.environment.sa.gov.au/coasts.