New teaching resource to help students deep dive into marine parks
In a first for South Australia, National Parks and Wildlife Service SA (NPWSSA) and Parks Australia have teamed up to develop a new education resource that brings marine parks into the state's classrooms.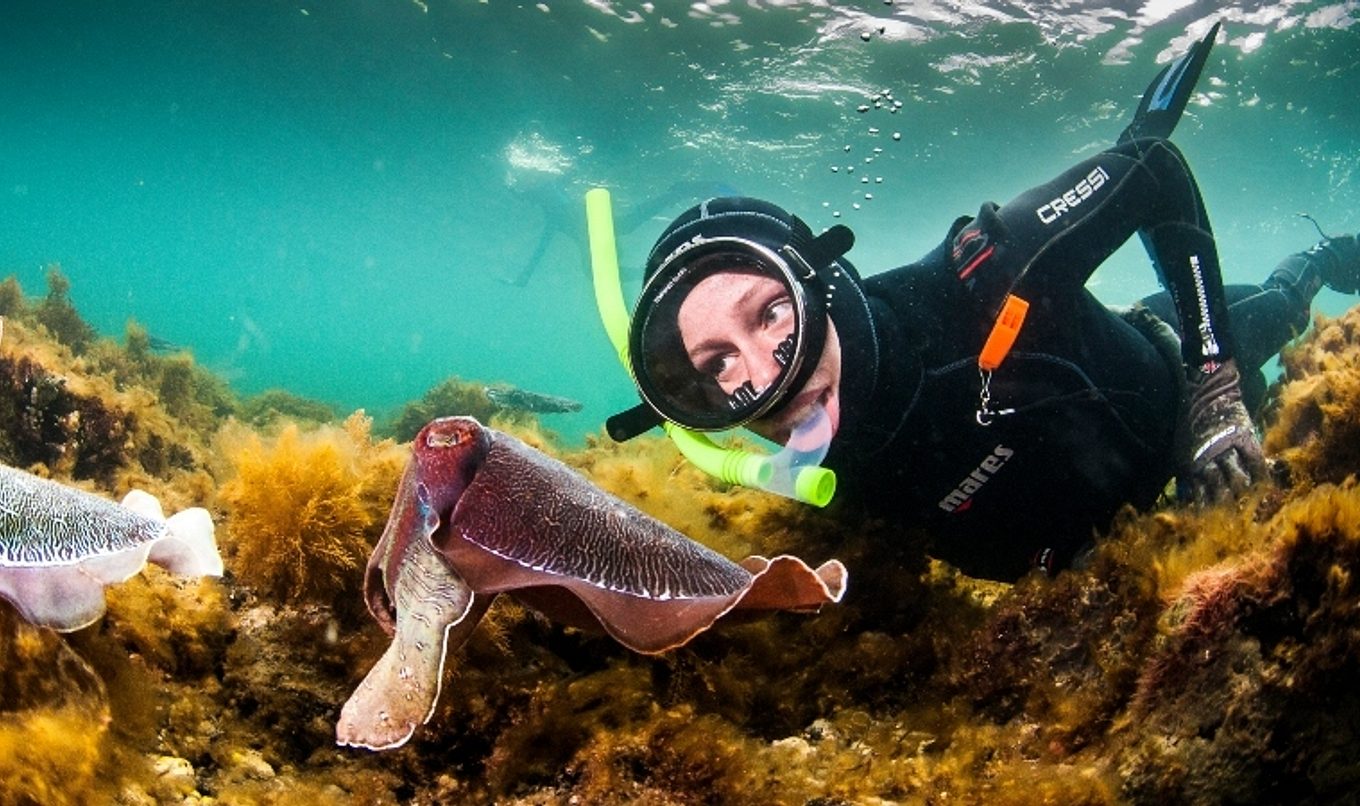 The Marine Parks in South Australian Waters education resources will support teachers in engaging their students in appreciating South Australia's rich and unique marine environment and the role marine parks play in conserving these areas.
The release of the new educational resources coincides with the lead up to the new school year. Marine Coordinator, Shelley Paull said she hoped the resources will empower teachers as marine conservation champions in their classrooms.
"We hope these resources will inspire the next generation of scientists, policy makers, natural resource managers, fisherman and consumers in the hope that knowledge will inspire ocean advocacy," Shelley said.
"The resources build an understanding of where marine parks are in South Australian waters, what benefits they provide us with, and how a variety of tools and techniques are used to survey, monitor, track and help protect the marine plants and animals they help protect.
Two resources have been produced, one aimed at years five and six and the other for years seven to 10.
"As the leaders of tomorrow, it's really important that South Australian students understand how marine parks work and the many benefits they bring to our aquatic environment and the marine industries that rely on them."
Shelley said the marine parks off South Australia protect marine biodiversity found along the coast and deep offshore as part of a world class network of State and Australian Marine Parks.
"To help protect both our native species and the beautiful marine environment they call home, the South Australia Government has created a system of coastal marine parks as an investment in the state's future," Shelley said.
"Larger offshore Australian Marine Parks are managed on behalf of the Australian Government by Parks Australia and complement the coastal protected areas.
"Our marine areas boast iconic species such as the southern right whale, bottlenose dolphin, leafy sea dragon, great white shark, little penguin, Australian sea lion and giant cuttlefish. They provide feeding and breeding sites for some of our best-loved marine animals as well as fish and shellfish nursery areas."
To access the resources head to: https://www.parks.sa.gov.au/get-inspired/teach-and-learn