$1.6 million infrastructure upgrades underway on Kangaroo Island
The $1.6 million transformation of Antechamber Bay camping facilities, in Lashmar Conservation Park on Kangaroo Island is underway with the installation of a suspension bridge linking the north and south sides of the campground.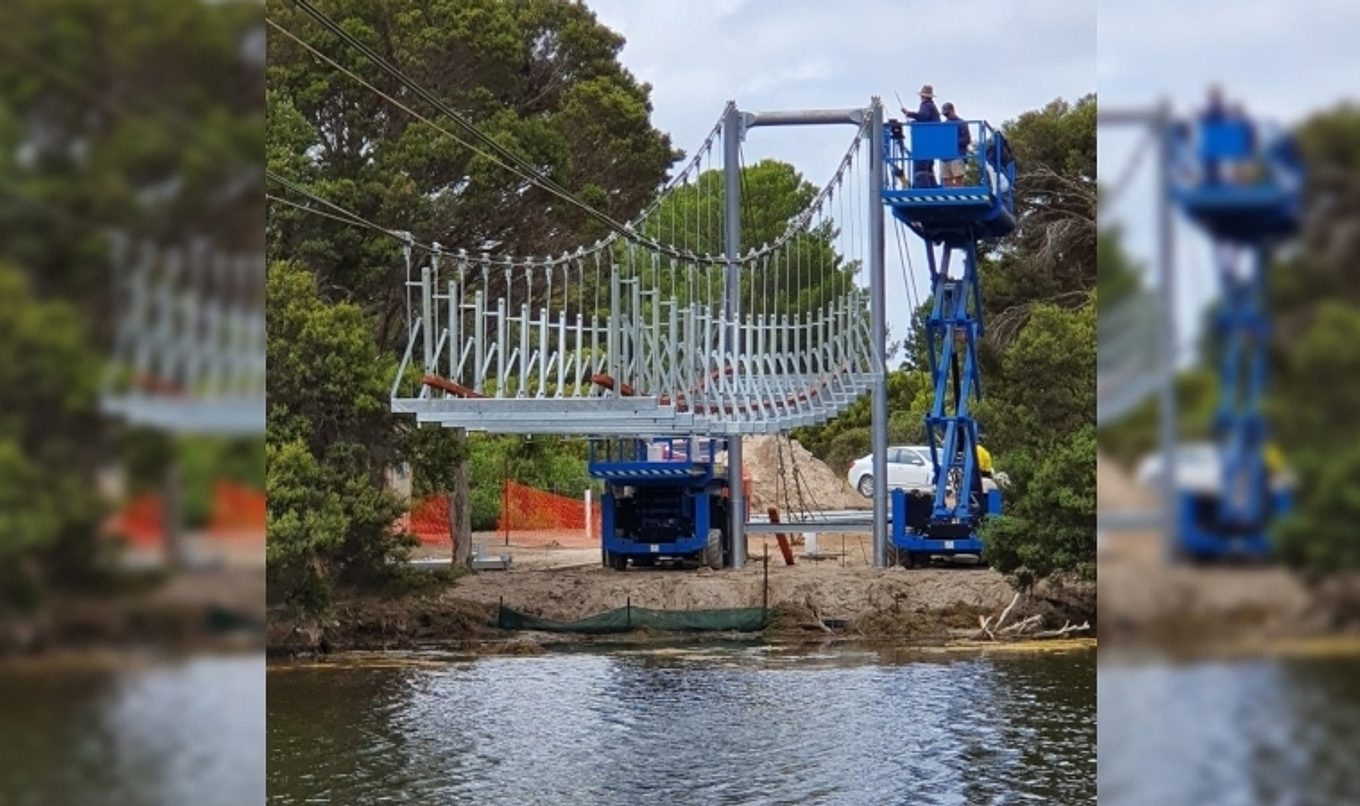 The 55-metre long, 1.5-metre wide, custom-built pedestrian bridge will enable pedestrians to easily access both sides of the Chapman River ensuring ongoing enjoyment of the site's conservation values with its beautiful bushland and spectacular sea views.
Constructed on-site the design of the bridge was carefully selected in consultation with community members to ensure it fitted well into the surrounding site, spanning the tidal river, and allowed access for kayaks underneath.
The upgrades are part of the Parks 2025 initiative and record $130 million investment to revitalise South Australia's national parks
Antechamber Bay has long been a favourite spot of many, and these upgrades will enable them to continue to enjoy this beautiful part of South Australia.
As part of the upgrades a new double toilet block has also been constructed at Antechamber Bay, south east of the Chapman River. The new building will provide toilet facilities for campsites and day visitors to the area. Further upgrades to the campground and day visitor facilities will also be completed by mid-2021.
Other infrastructure projects to be recently completed through the Reimagining Kangaroo Island Parks engagement process include the re-sheeting of D'Estrees Bay Road, to enable better visitor access to the D'Estrees Bay area in Cape Gantheaume Conservation Park.
The D'Estrees Bay area is accessed along D'Estrees Bay Road which runs along the coastline overlooking D'Estrees Bay. Six new campsites, barbecue and toilet facilities are also being built in the near future.
At the island's largest lagoon, Murray Lagoon, construction is also underway on eight new campsites, a barbecue, toilet facilities and day visitor facilities.
To find out more visit www.reimagine-ki.parks.sa.gov.au