See what's planned: picnic area and lookout at Goondooloo Ridge
The Wild South Coast Way on the Heysen Trail is an exciting new multi-day walking experience on South Australia's Fleurieu Peninsula. New facilities and upgrades are planned which will enhance sections of the existing iconic Heysen Trail from Cape Jervis to Victor Harbor and will better connect national parks on SA's south coast.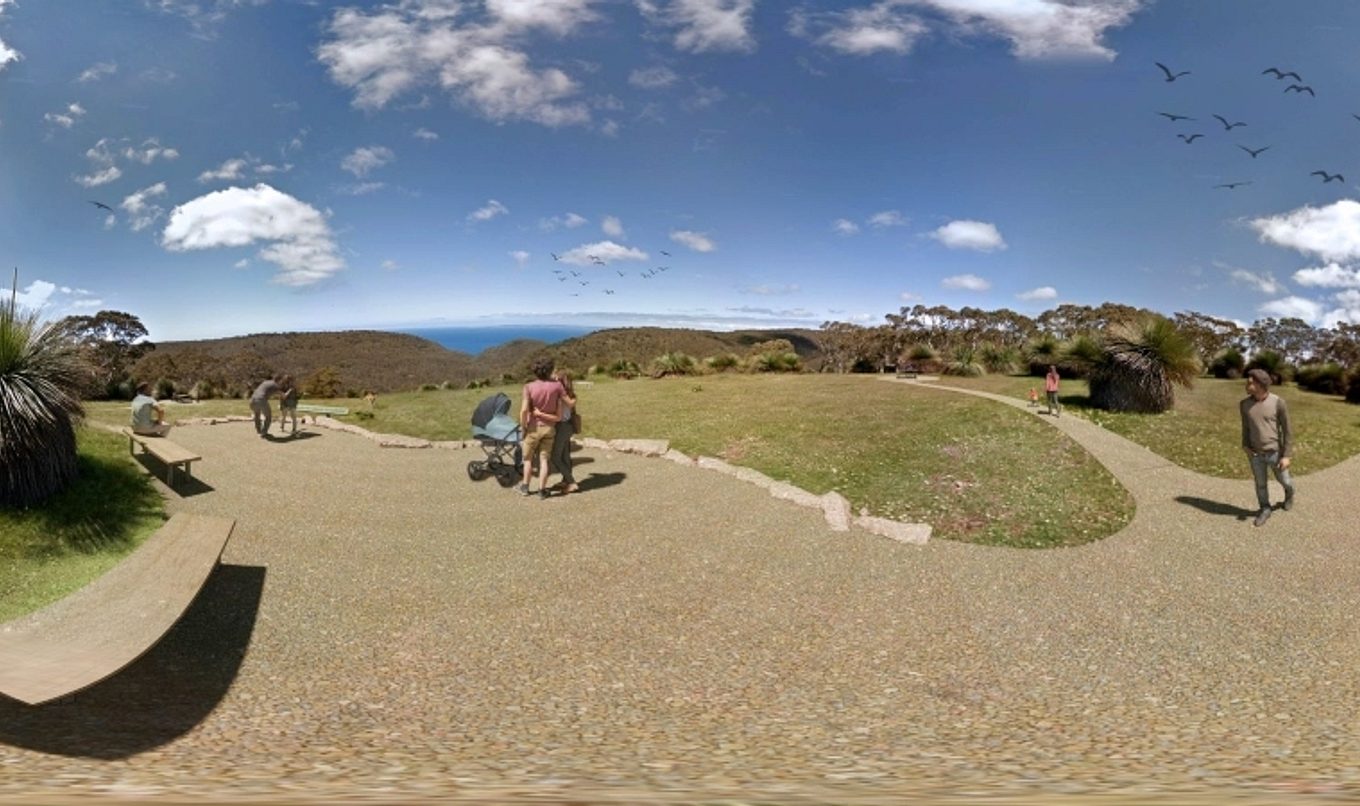 One of the first works underway is a new picnic area and lookout at Goondooloo Ridge in Deep Creek Conservation Park.
Construction of new facilities will start this month and will include a lookout, toilet, picnic areas, car parking and an upgraded trail. It's anticipated construction of these facilities will be complete by May 2021.
Check out this artist's impression of the area leading to the lookout and designs of some of the nearby facilities.