Breaking ground at new nature space in Blackwood's Wittunga Botanic Garden
A unique play space in the Wittunga Botanic Garden will start construction this week, providing entertainment for the whole family to enjoy, just one of the many upgrades at the Botanic Garden funded through the Adelaide City Deal.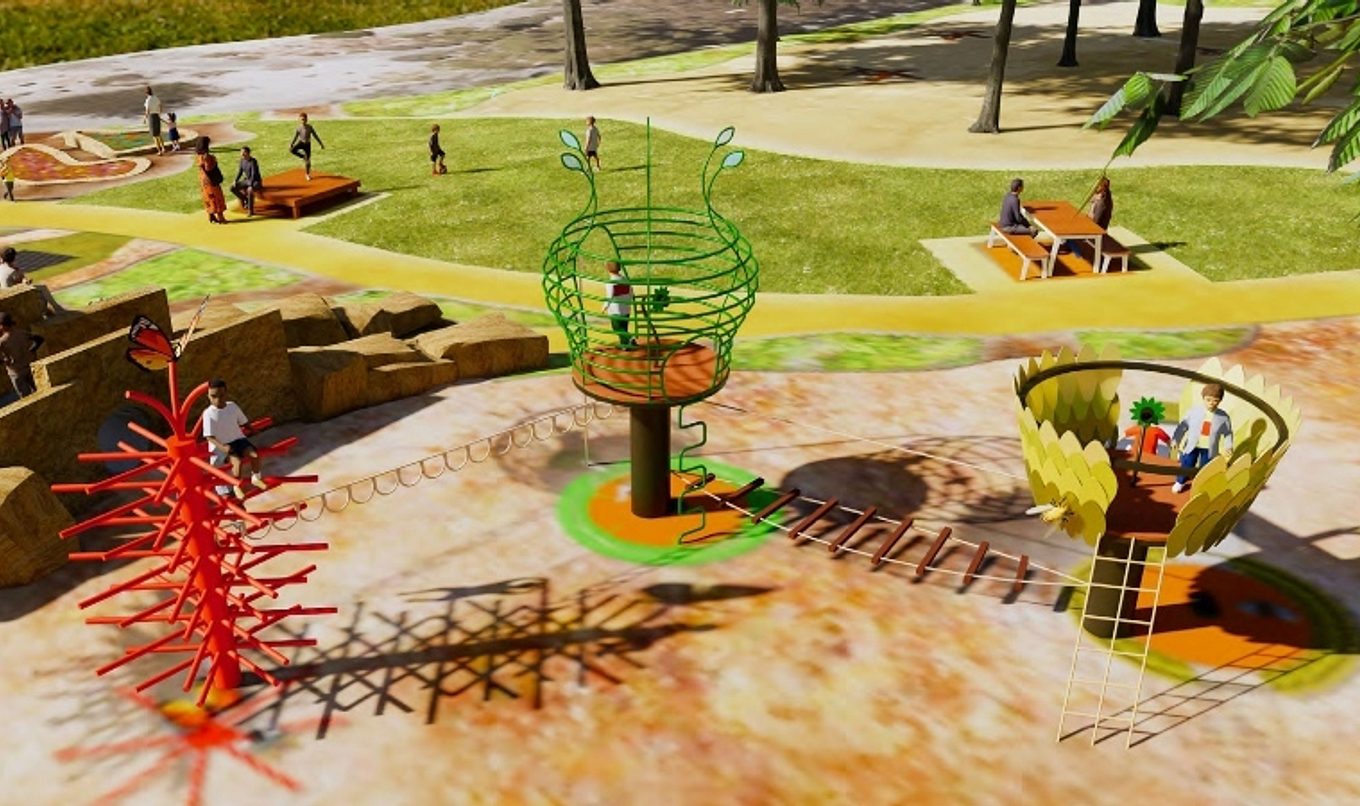 This educational and interactive playground includes an accessible trail around the lake's perimeter and upgrades to its beach area already complete, and a lake viewing platform soon to be constructed.
The playground was designed with help from local primary school students to understand the needs of the community and is being built with wheelchair access to encourage an inclusive and friendly space for all.
To encourage children to develop a connection to nature from an early age the design includes playful educational elements about flora and fauna.
Designed with help from Blackwood Primary School, the play space is being built with wheelchair access to make the space inclusive and friendly for everyone.
Botanic Gardens and State Herbarium Director, Dr Lucy Sutherland, said Aboriginal Kaurna culture will be celebrated in the playground and it will be a welcoming, inclusive space.
"A native reed-filled, dry billabong area will be created and a wodli – or house – will provide the opportunity for loose play construction," Dr Sutherland said.
"An in-ground wheelchair trampoline will delight children with accessibility needs and adults can have some fun on a super-sized park bench too."
Due for completion in March 2021, the nature play space is funded through the $649 million Adelaide City Deal – a 10-year partnership between the Australian and South Australian governments, and the City of Adelaide.
More details about the Wittunga Botanic Garden are available at www.botanicgardens.sa.gov.au/visit/wittunga-botanic-garden. More details about the Adelaide City Deal are available at www.infrastructure.gov.au/cities/city-deals/adelaide.