Great White World film takes viewers inside a Neptune Island shark cage dive
A short film is taking viewers inside the unique adventure experience of shark cage diving in the Neptune Islands on South Australia's Eyre Peninsula.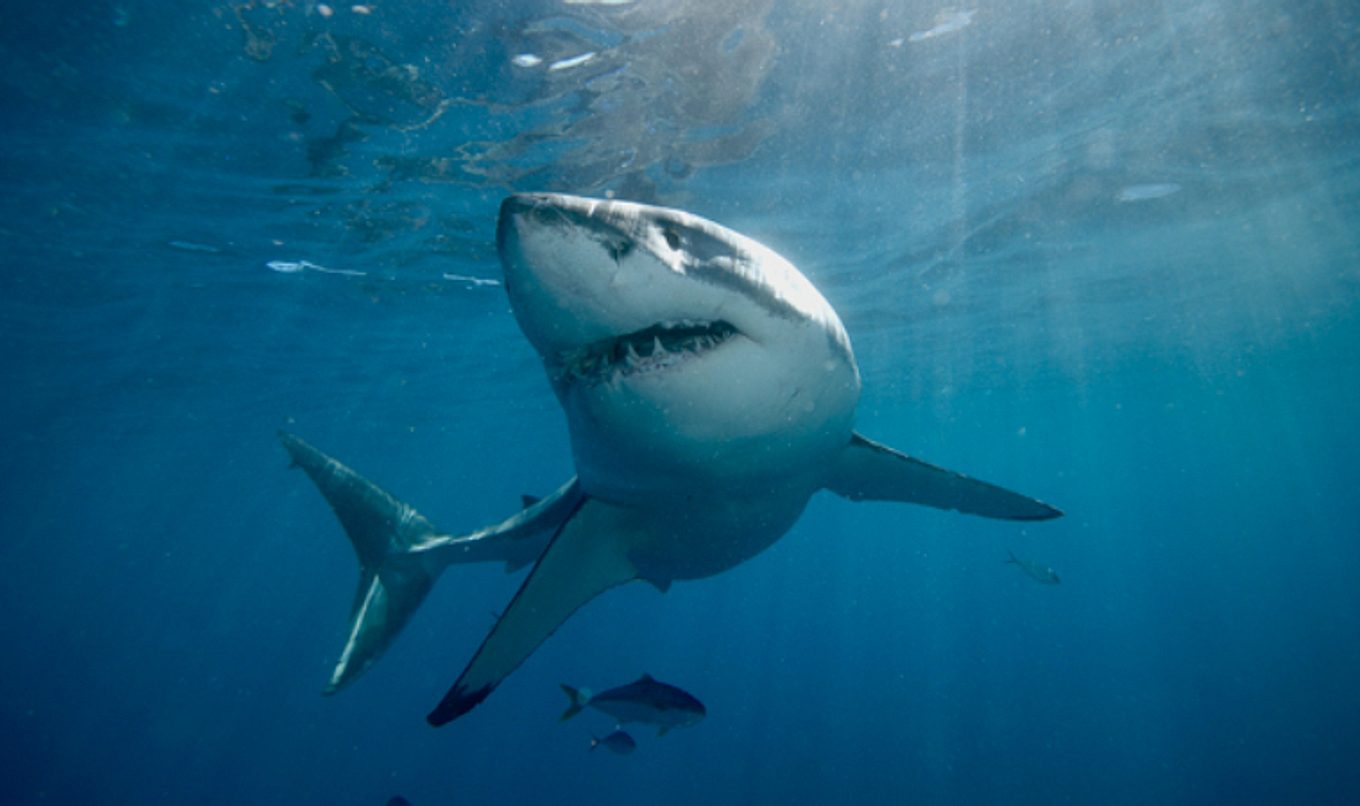 Commissioned by the National Parks and Wildlife Service South Australia (NPWSSA), the film, titled 'Great White World' creates awareness about Great White sharks and the wider ecosystem they live within, while also promoting this 'bucket list' eco-tourism opportunity.
District Ranger Peter Wilkins explained that Neptune Islands is the only established Great White shark tourism site in Australia, and one of only a handful in the world. Three adventure tour companies - Rodney Fox Shark Expeditions, Adventure Bay Charters and Calypso Star Charters, are permitted to undertake White Shark tourism at the Neptune Islands.
"Wildlife tourism plays an important role in ocean awareness through education and experience. Customers on these tours have an expectation that they will come away from the tour with greater knowledge of white sharks and the wider marine ecosystem they live in," Peter said.
In consultation with the three shark cage diving operators, the NPWSSA Eyre and Far West Region developed the short film Great White World. It showcases National Parks, the shark cage diving industry and the research that underpins South Australia's White Shark Tour Licensing Policy.
The short film provides an insight into what a Great White shark tour is like. It showcases the Neptune Islands Group Marine Park, as well as the Great White shark and the species within its food web.
"The film gives viewers a taste of what to expect, but also some baseline knowledge about what they will experience, enhancing their educational experience on a tour," Peter said.
"It features marine conservationists Valerie Taylor (OAM), who the marine park is named after. Valerie is an advocate for the Great White shark and its wider ecosystem, and she encourages people to go on a tour and get to know these amazing animals."
The Neptune Island shark cage diving industry is a leading example of best practice nature based tourism, involving a protected species within a protected area.
"To ensure that shark tourism remains sustainable, the SA White Shark Tour Licensing Policy was created in partnership with the South Australian Government, tour operators and researchers," Peter said.
"It's an important policy that sets rules and guidelines to ensure the Neptune Islands Group Marine Park, the Great White shark and its precious marine ecosystem will continue to be cared for and the state's shark cage diving industry remains sustainable, supporting the local economy and tourism.
Rodney Fox pioneered the development of South Australia's Great White shark tourism industry in the early 1970's with the sector now contributing more than $10 million to the state economy annually, and supporting around 70 jobs.
To view Great White World go to https://youtu.be/vsjTX2Msric