New opening hours means more time to enjoy your botanic garden
Visitors to Adelaide Botanic Garden will have more time to enjoy the garden's enchanting landscapes and exciting, world-class curated events through an extension of its opening hours.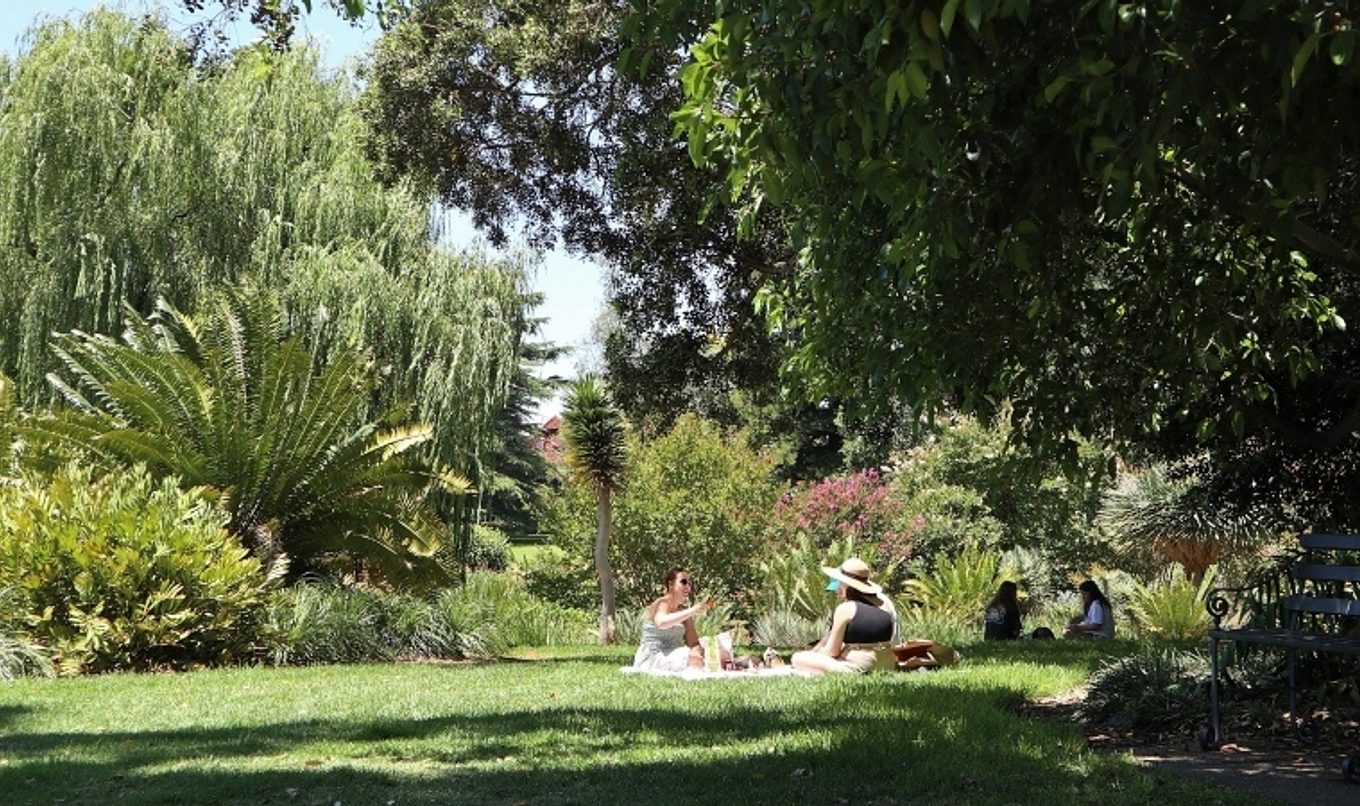 Over the summer months, the iconic city oasis will remain open until 7 pm from Monday to Wednesday, and 9 pm from Thursday to Sunday. Hours will be scaled back during the autumn and winter months to align with daylight hours.
Botanic Gardens and State Herbarium Director, Dr Lucy Sutherland, said the extension will have far reaching benefits to the community.
"We are delighted to give visitors more opportunity to reap the important health and wellbeing benefits of being in this beautiful botanic garden.
"Opening earlier and closing later will give people more opportunity to connect with their family and friends and enjoy the events and activities the garden offers.
"It will help to bolster Adelaide's East End too, as people combine a stroll with their dinner, show or movie and make a really memorable night of it," Dr Sutherland said.
The new hours are being trialled over a two-year period, and come following public interest for increased hours, particularly via recent community engagement processes.
These changes compliment the recent extension of opening hours in a one-year trial at Wittunga Botanic Garden in Blackwood, which now opens at 8.30am every day of the year and closes at 7pm during daylight savings and 5pm in non-daylight savings.
Mount Lofty Botanic Garden visitors will enjoy longer opening hours from October in a two-year trial. The popular Adelaide Hills garden will open at 8.30am every day and close at 5pm on weekdays. On weekends it will close at 6: 30 pm from October to May, and 5 pm from June-September to align with daylight hours.
Adelaide Botanic Garden (from 14 January 2021)
Opening times

Closing times

Monday - Friday

7:15 am (all year)

Weekends and public holidays

7:15 am (December to March)

9 am (April to November)

December to March

7 pm (Monday to Wednesday)
9 pm (Thursday to Sunday)

April
6:30 pm

May to August
5:30 pm

September to November
6: 30 pm