Early environmental benefits observed as Pike and Katarapko water trials come to an end
Environmental watering trials on the Pike and Katarapko floodplains come to an end this month with water managers already reporting welcome environmental benefits in the area.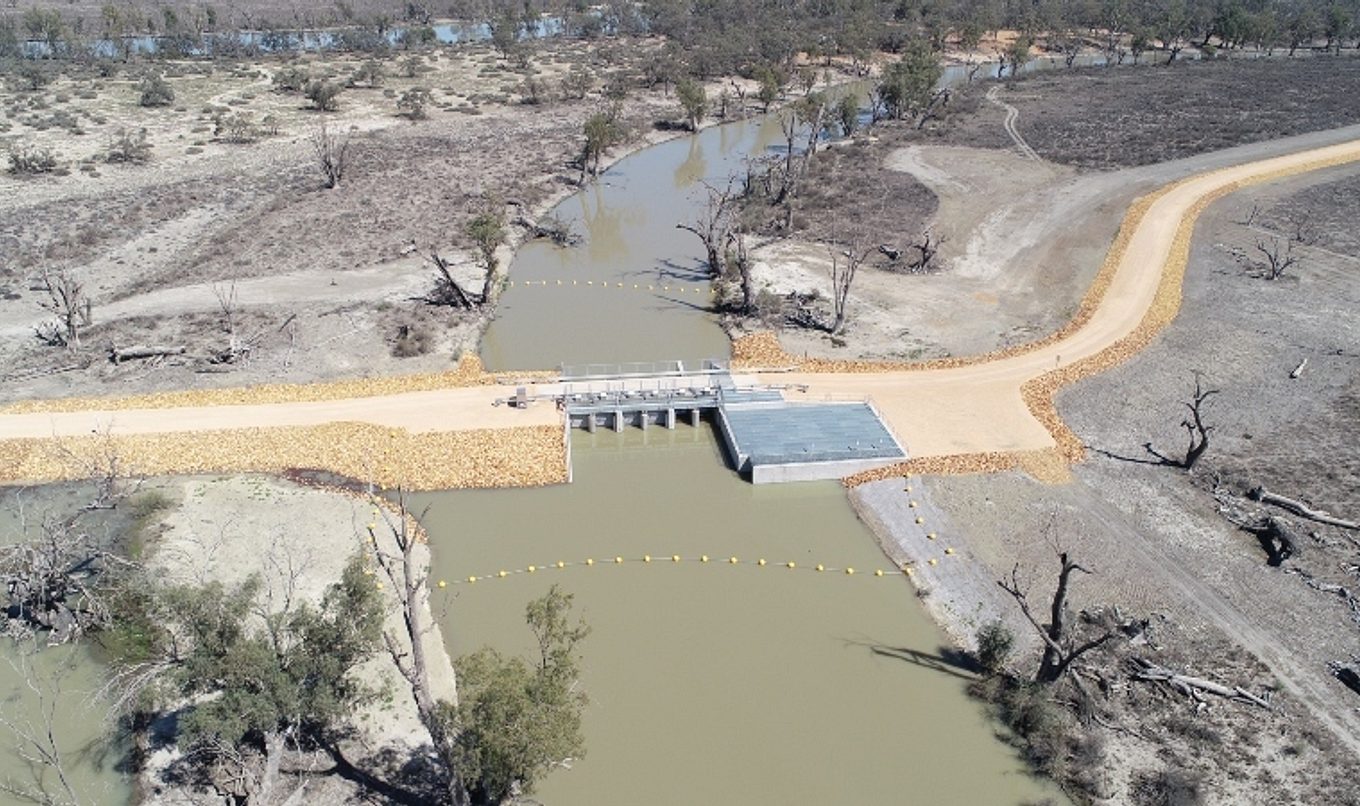 Newly-constructed environmental infrastructure including regulators, fishways and blocking banks began operations in spring as part of the South Australian Riverland Floodplains Integrated Infrastructure Program (SARFIIP).
The infrastructure provides the ability to manage water level and flow and create more natural wetting and drying cycles within the floodplain, creeks and wetlands.
Program Leader, River and Floodplains Jan Whittle said the full environmental outcomes from the trial are still being collated - with monitoring to be continued over summer to document the responses to the watering.
Jan said the water delivered has seen low-lying areas of the floodplains be inundated.
"At Pike, the Lock 5 weir pool levels were raised to support water flow into the anabranch systems with levels being returned back to normal height this month," she said.
"Water provided to the low lying floodplain areas and wetlands has already resulted in benefits for the vegetation including river red gums, black box, lignum and understorey plants.
"There's already been a positive frog response with several species recorded at many locations across the Pike floodplain including the threatened Southern bell frogs
"It's also providing valuable habitat for a range of waterbirds including shell duck, wood duck, grebes, swans, white-necked heron and yellow spoonbills."
At Katarapko, within the Murray River National Park, the target height for the watering event was reached in November and the levels are now being returned to normal in conjunction with the return to normal weir pool level at Lock 4.
"It was great to see the environmental watering extend out onto areas of the floodplain including filling key sites at Carparks Lagoon and Piggy Creek providing the vegetation with a much needed drink," Jan said.
"Plants like lignum which provide fantastic habitat for a range of species are greening up and starting to flower, and waterbirds and frogs responded well to the floodplain watering.
"The regulators enable us to provide inundation to large areas at Pike and Katarapko in between the natural high flows providing key vegetation communities with more frequent watering."
"Looking to the future, having regular, planned inundation events in addition to natural flooding will help restore floodplain health and improve the environment for the plants and animals that depend on these wetlands."
For more information on the South Australian Riverland Floodplains Integrated Infrastructure Program visit: https://landscape.sa.gov.au/mr/water/river-murray/restoration-programs