Celebrate summer by visiting the spectacular coastal scenery of Dhilba Guuranda-Innes National Park this January
With pristine white sandy beaches, beautiful coastlines and sparkling blue water Dhilba Guuranda-Innes National Park is a favourite destination of many South Australians, and there's no better time to visit than in January when it will be celebrated as National Parks and Wildlife Service South Australia's (NPWSSA) Park of the Month.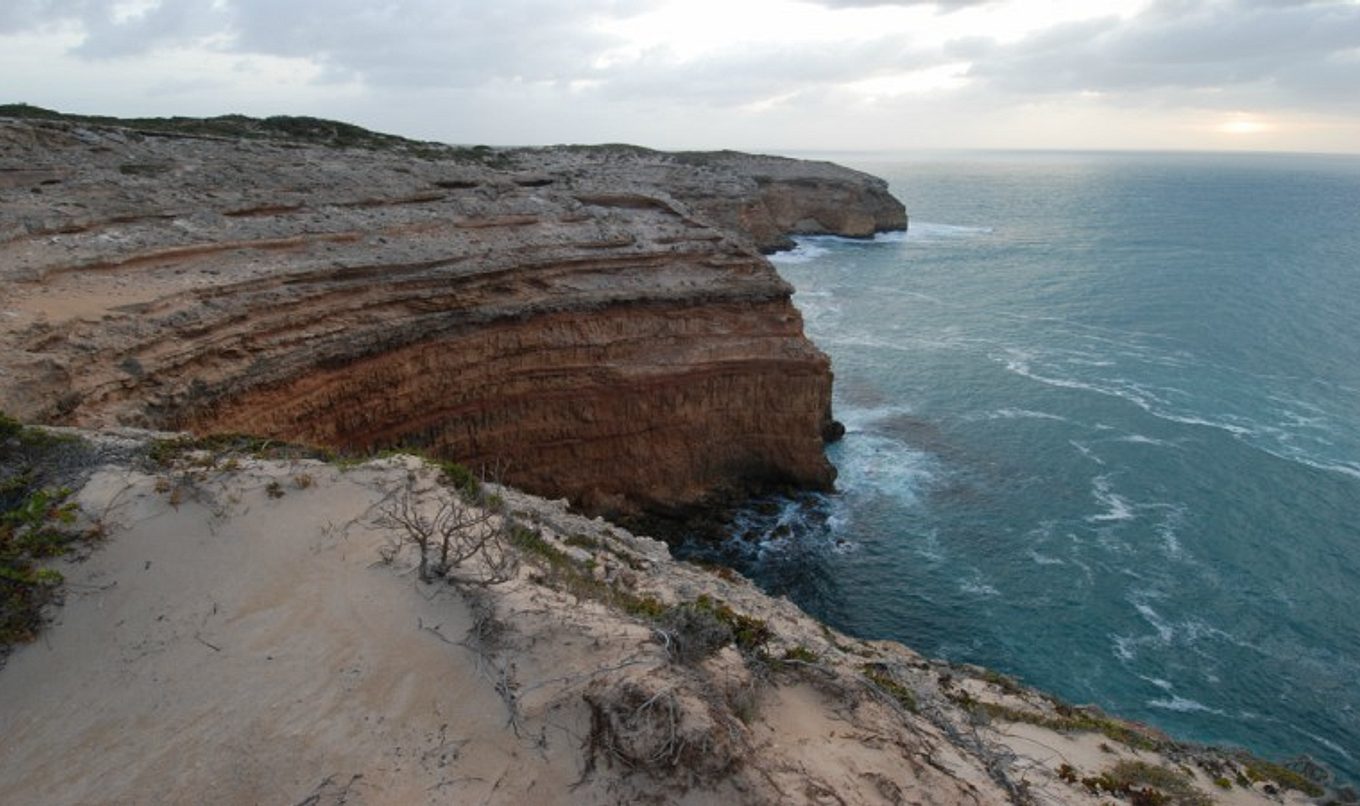 Located on the tip of the Yorke Peninsula, about a 3.5 hour drive from Adelaide, this park has been a popular beachside camping holiday spot for generations.
Surrounded by the Southern Spencer Gulf Marine Park, the park is home to spectacular coastal scenery with dramatic cliff faces, shipwrecks, pounding surf beaches and tranquil bays that are so inviting, you'll just want to jump in.
It also has a rich cultural history to explore, with the Narungga people having lived on Yorke Peninsula for many thousands of years. Today, the Narungga people continue to maintain strong cultural links to the region.
Earlier this year we celebrated the parks 50th anniversary of proclamation of the park and the start of its new chapter with the commencement of a co-management agreement with the Narungga Traditional Owners. In recognition of this milestone, the park has been renamed to Dhilba Guuranda-Innes National Park.
NPWSSA Senior Ranger Mark Davison said the park was a haven for birds and wildlife with emus, kangaroos, hooded plovers, malleefowl, ospreys, tammar wallabies, dolphins, seals, sea lions and even southern right whales able to be spotted from the clifftops at Stenhouse Bay or Cape Spencer.
"Bushwalking is a great way to discover the park and to spot the many birds and animals we have, with trails ranging from 30-minute strolls to four-hour treks," Mark said.
"We have some of the best coastal views in South Australia, with all of the park accessible by 2WD, so it's perfect for day visits and a paradise for beach lovers.
"There is something for everyone at Innes, whether it's surfing, camping, fishing or history. You can visit one of the lighthouses and the shipwreck of the Ethel to learn about the tumultuous maritime history of South Australia.
"You can explore historic Inneston, an abandoned township surrounded by bushland, or even stay in one of the restored heritage cottages there."
To celebrate this great park, we've put together a fun program of free events throughout the month. Come along and join in the fun, there's also still camping available in some spots if you're looking for a school holiday getaway.
Events and activities include:
Ranger-guided reef rambles
Interactive Narungga art session
Yoga on the beach
Boomerang painting for kids
Nocturnal ranger-guided tammar wallaby walks
Ranger-guided bushwalk to the Stenhouse Bay Lookout
For more information about these and other events and to book a place at an event visit: www.parks.sa.gov.au/park-of-the-month
For a virtual tour of Dhilba Guuranda-Innes National Park visit: http://georama.com.au/innes/