Boost for little penguins on Fleurieu Peninsula
The re-establishment of little penguins on West Island, off the Fleurieu Peninsula coastline, has been an exciting discovery for National Parks and Wildlife Service South Australia (NPWSSA) staff.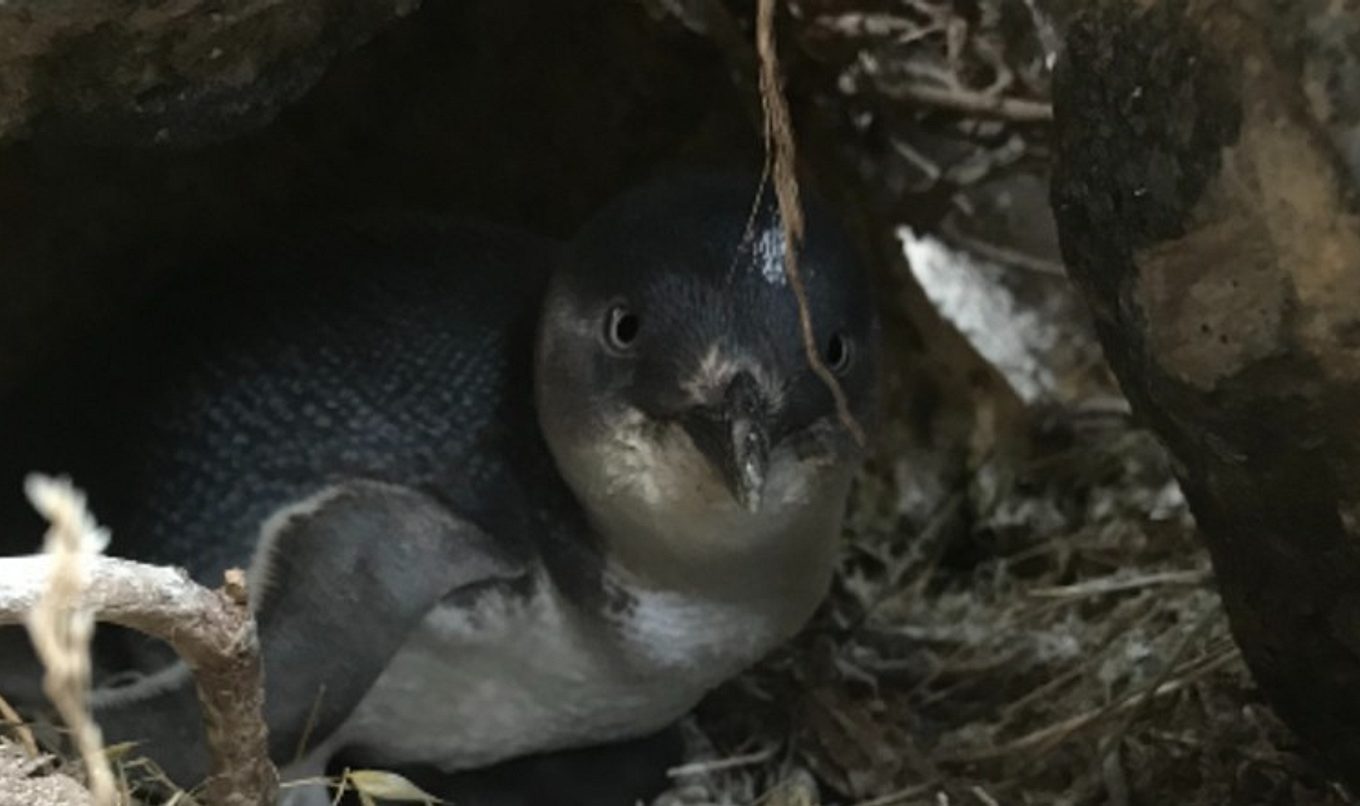 The recent discovery is the first time in more than seven years that active burrows have been found on the island, with one breeding pair currently sitting on eggs.
The discovery follows more than 17 years of ongoing habitat restoration work by NPWSSA in the location.
NPWSSA Fleurieu District Ranger Paul Unsworth said it had been a thrill to discover the active burrows.
"While it's just the two burrows that we have found, it's a huge boost to finally have evidence that they've returned to the island," he said.
"It is hoped that with further success and establishment, this may be an important insurance population for the little penguins on Granite Island."
A trail camera will be used to monitor the burrow with eggs.
During the recent census 16 little penguins were found on Granite Island, in eight active burrows.
Numbers dipped earlier in the year after two foxes crossed the causeway and killed 10 birds. Since then gates have been constructed to deter foxes from crossing to the island, and an ultrasonic fox deterrent has been installed to further deter the pest species.
Little penguins can have one to two chicks per hatch, and can sometimes nest twice during the breeding season, which can run up until February. Currently there are several breeding pairs also sitting on eggs on Granite Island.
"At Granite Island we have the best little penguin fledgling success rate of any monitored colony in Australia," Paul said.
"It is higher than anywhere else, at two chicks per nest.
"We try to control all of the factors that we can on land, through native vegetation establishment, installing fences to protect the little penguin burrows, and baiting black rats, which are found on Granite Island, and can prey on chicks and eggs.
In another boost for West Island, 50 adult Caspian tern were counted, with 50 nests fledged, and an additional 39 eggs yet to hatch.
The location is the one of the few nesting habitat locations of the bird, which only nest on a scrape on the ground, with nesting sites highly vulnerable to predation and disturbance.
The biggest tern in the world, the birds stopped nesting on the island for several years in the early 2000s as undergrowth meant the island became unsuitable for nesting. But habitat restoration work undertaken by NPWSSA staff and other agencies including the Hills and Fleurieu Landscape Board and Friends of Granite Island group, meant the terns returned in 2007.
Other wildlife on the island includes crested terns, Pacific gulls, silver gulls, Cunningham's spiny-tailed skink, White's skink and Peron's earless skink.