Reducing Patawalonga flood risk
More than 11,000 western suburbs households and Adelaide Airport will be better protected against potential flood events with a $7 million upgrade of the Patawalonga Lake System.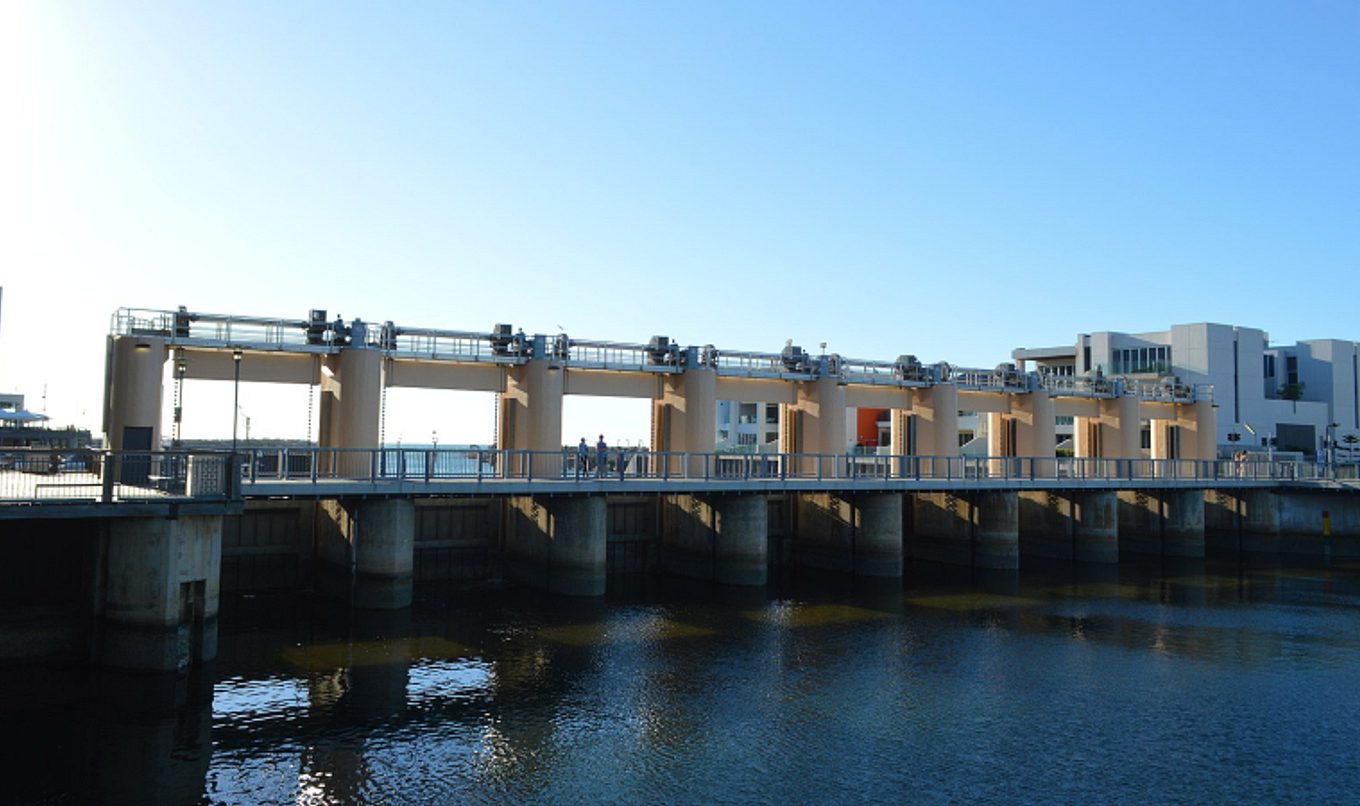 The funding will replace eight gates at the southern end of the system which are coming to the end of their design life.
The system was constructed in 1959 and the gates enable water levels to be managed, but the ageing infrastructure could become a public safety risk.
The system is fully automated and includes the Glenelg barrage, northern diversion weir, Barcoo duct entrance and safety grille, South Lake, North Lake, diversion basin, Patawalonga Creek and collection pond, Sturt River debris and sediment retention basin and the West Beach beacon.
Its purpose is to stop Gulf St Vincent tides from flooding Glenelg North and Adelaide Airport, divert stormwater in the Sturt River, Keswick and Brownhill creeks from flooding property along the lake, and provide a safe and healthy facility for water sports and aquatic life.
The replacement of eight gates will futureproof the system and create around 30 jobs during design and construction.
In a worst-case scenario flood event more than 11,000 households and more than 400 commercial and industrial buildings could be affected. The potentially affected area runs as far north as West Beach, as far south as Glenelg and as far east as Plympton.
Planning for the project will start by the end of the year, with construction starting in 2021.
Image courtesy of Solarence.