Katarapko floodplain works take out major industry award
Department for Environment and Water staff involved in the Katarapko Floodplain Inundation Measures Project had cause for celebration recently, taking out a prestigious South Australian award.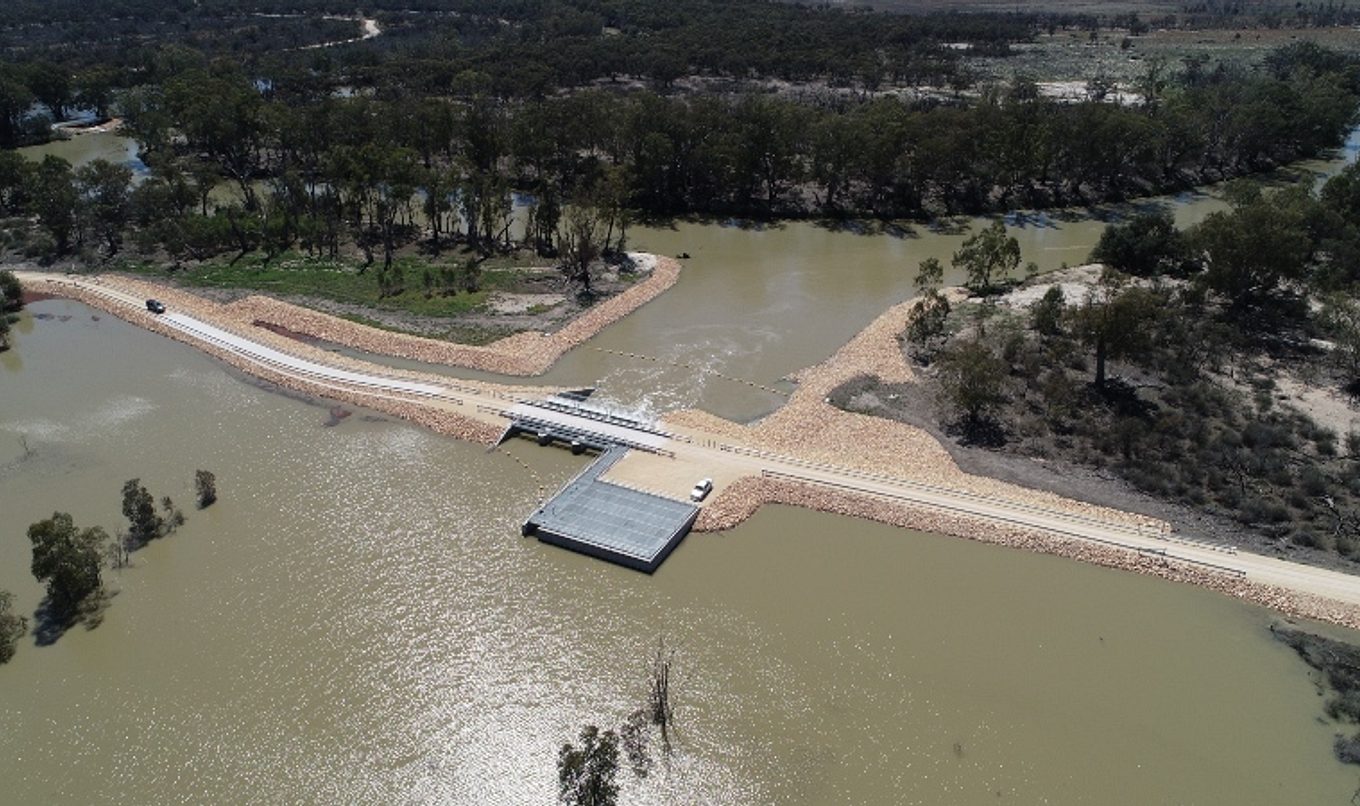 The project, an initiative of the South Australian Floodplains Integrated Infrastructure Program (SARFIIP), took out the Earth Award, for projects valued between $30 million and $75 million, at the Civil Contractors Federation Awards at the Adelaide Convention Centre.
SARFIIP is a $155 million investment by the Australian Government and implemented by the South Australian Government to improve the watering and management of River Murray floodplains in the Riverland.
SARFIIP aims to create an integrated and resilient floodplain along the South Australian leg of the River Murray, between the border and Lock 1, through a package of works and measures that enable floodplain inundation, freshening of groundwater lenses, manipulation of weir pools and management of salinity risk.
The project has a particular focus on the Pike and Katarapko floodplains, where newly constructed environmental infrastructure, including regulators, fishways and a blocking bank, began operating earlier this year.
Manager Program Coordination and Development, Water Infrastructure Operations Dr Glenn Shimmin said the Earth Awards recognise excellence in all areas of project delivery, including construction management, innovation and environmental and social management.
"This is great recognition for the whole project team who've worked tirelessly in partnership with SA Water and Fulton Hogan for a number of years now and we are starting to see some real benefits to the local environment as a result," Dr Shimmin said.
"The new infrastructure established at Katarapko has the ability to manage water flow and create more natural wetting and drying cycles within the floodplain, creeks and wetlands.
"Construction at Katarapko was completed in June 2020, with the infrastructure then trialled for the first floodplain inundation event in September.
"In the past month we have seen water move across many parts of the landscape at Katarapko, supporting floodplain health and building resilience for the native plants, animals and ecosystem.
"We thank and appreciate the contribution and efforts of the First Peoples of the River Murray and Mallee through the whole process of the project."
For more information on SARFIIP visit: https://landscape.sa.gov.au/mr/water/river-murray/restoration-programs