A decade of biodiversity improvements
A mild spring has provided great conditions for bushland biodiversity monitoring to be undertaken by the Eyre Peninsula Landscape Board with help from National Parks and Wildlife Service SA.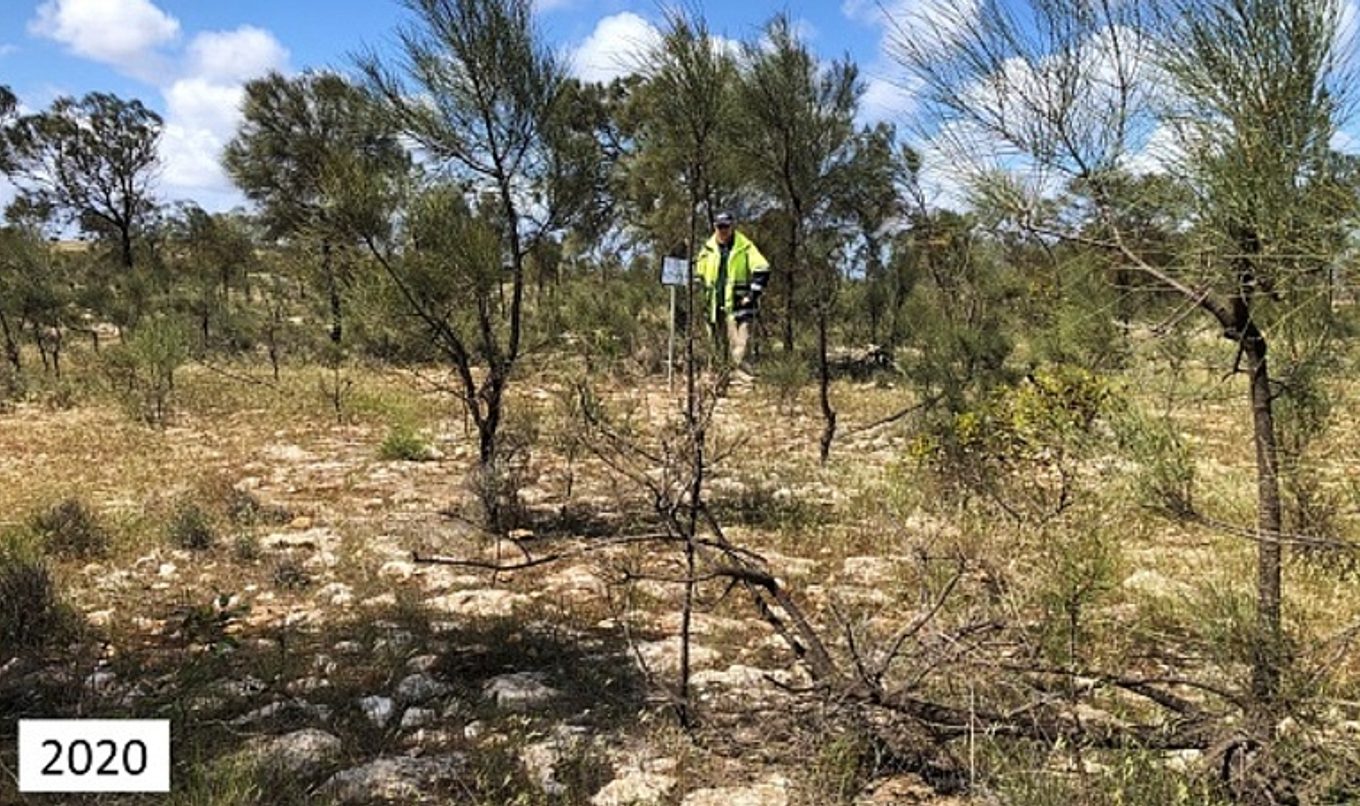 The results have shown the benefits of fencing off vegetation and also the impact of drier conditions in the north.
Monitoring the condition of Eyre Peninsula vegetation is a long-term biodiversity program that gives the EP Landscape Board an indication of change over time in different vegetation types, including threats to habitats and native animals.
EP Landscape Board Planning and Assessment Officer Andrew Freeman said the monitoring sites – which include public and private land – were visited for surveying every 10 years.
"At some of the sites, activities such as fencing to exclude stock have occurred, so we can measure how effective this investment is in getting positive outcomes for the environment," Mr Freeman said.
"One site where we have seen a large amount of change is near Edillilie. This site was first monitored in 2008, three years after the Wangary fire burnt the area.
"The site was fenced by the landowner to exclude stock post-fire. You can see how much the vegetation has changed, which will be a result of the vegetation still recovering after the fire and also stock not being able to access the site to graze on plants."
Another site with a large improvement in vegetation health was found just north of Elliston, where fencing was erected to exclude stock from a degraded sheoak grassy woodland.
"The vegetation at this sheoak site is showing a remarkable recovery from 10 years of being fenced off and left to grow naturally," Mr Freeman said.
"Sheoak grassy woodlands on western Eyre Peninsula are among the most degraded vegetation in our state, so it's really rewarding to see a site with grasses back and the sheoak trees looking healthy."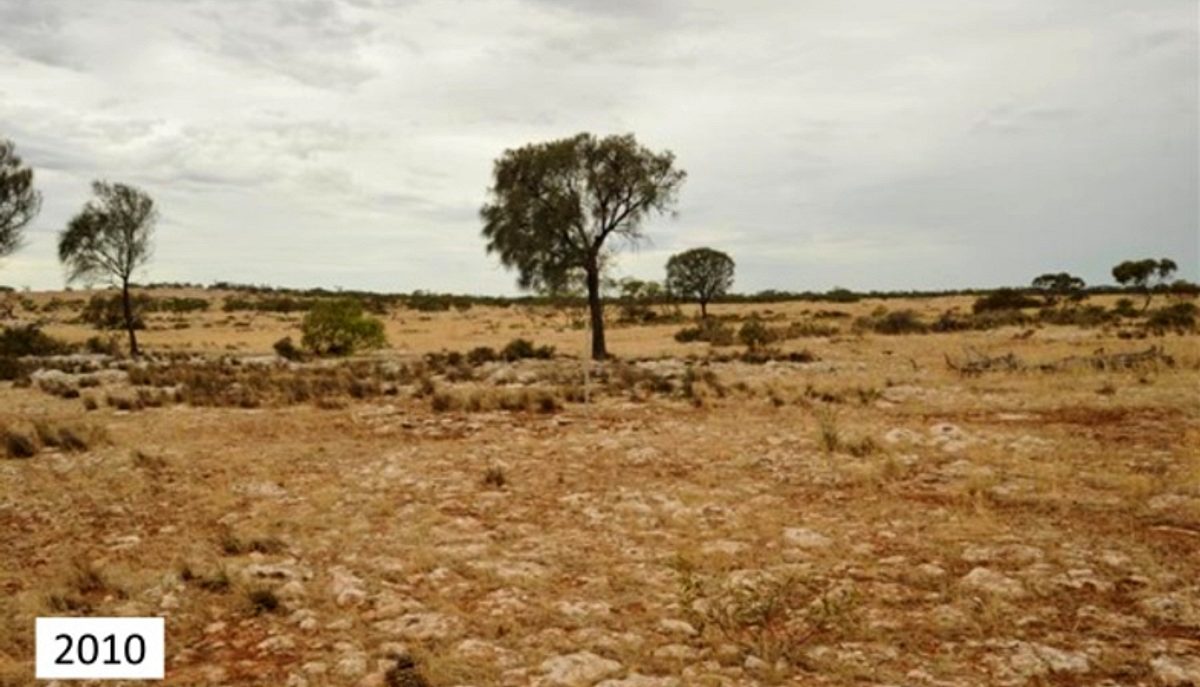 An Elliston monitoring site of sheoak grassy woodland in 2010, before it was fenced off from stock. The main photo above shows the same site this year.
Eight locations in Eyre Peninsula national parks were included in this year's monitoring.
National Parks and Wildlife Service SA ecologist Katrina Pobke said the variety and condition of native flora species within the regions' parks and reserve system was impressive this year.
However, growing conditions were still reflective of the big dry on northern Eyre Peninsula.
"Rangers and landscape officers reported fewer understorey species and lower plant health within mallee woodlands at Pureba Conservation Park (near Ceduna) due to the drought conditions," she said.
"Monitoring of black oak woodlands and mallee shrublands at Stuarts Lake in the Gawler Ranges National Park saw an additional 14 native plant species recorded, including Austrostipa grasses and native herbs.
"Tracks and traces of echidnas and an emu were recorded, and kangaroos were the most abundant animal signs observed.
"The good news is that on southern Eyre Peninsula, rangers recorded an improvement in native plant diversity compared to 10 years ago.
"The spring survey timing meant increased identification of native grass, forb and herb species in coastal mallee at Coffin Bay National Park and the wetlands of Kellidie Bay Conservation Park.
"At Kellidie Bay, our monitoring team was lucky enough to see a mass flowering of thousands of national vulnerable silver candles (Pleuropappus phyllocalymmeus), a tiny yellow flowering annual that emerges from seed only under the right conditions in wetland areas and continues flowering well into summer."
The EP Landscape Board monitors about 350 sites on a ten-yearly cycle. The survey results are important benchmarks to check if vegetation groups are maintaining condition or if interventions are needed.
More information about the monitoring program can be found at: www.landscape.sa.gov.au/ep/Stewardship-priorities/Landscape-management/biodiversity-monitoring