Take care on outback track
Two recent cases of vehicles becoming stuck on a track that had been closed by flooding have prompted a reminder for travellers to check for road closures before driving between Innamincka and Adelaide.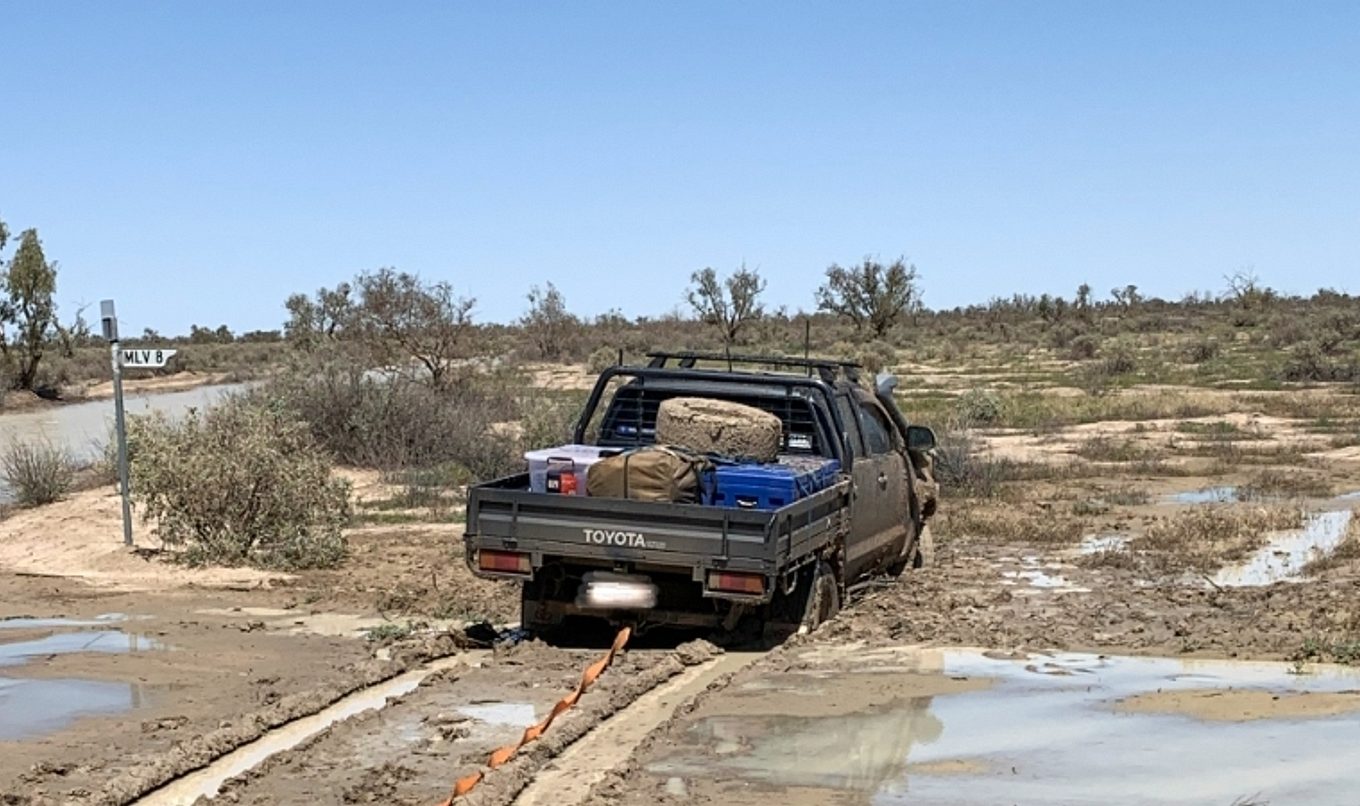 Both incidents occurred in recent weeks on the closed Old Strzelecki Track in the Innamincka Regional Reserve and led to vehicles needing to be retrieved after they became bogged in mud.
Senior Ranger Simon Oster said one of the drivers was rescued by helicopter, while the other had walked 12km to the main Strzelecki Highway to seek help. Neither vehicle had been carrying extra food or water.
"Innamincka Regional Reserve has had two large flood events this year which have caused significant damage to tracks," he said.
"The section of Old Strzelecki Track in the reserve was closed due to rain, but both drivers took this route after being directed that way by Google Maps. They then found themselves stuck around 50km south-west of Innamincka."
National Parks and Wildlife Service South Australia has since worked with Google to ensure that the Old Strzelecki Track is now listed as suitable only for 4WD. District Ranger Travis Gotch said Google's cooperation and assistance had been outstanding.
"Within 24 hours of being notified of the problem Google had changed the status of the Old Strez to ensure this couldn't happen again using its app," he said.
"Regardless of this great outcome, we're asking people to make sure they check with rangers or our website for the latest information, as it's possible other online maps or apps will not have this.
"The drivers in these two cases were lucky, but there are great risks involved if people are trapped without adequate water and are unable to call for help, which has led to fatalities in other areas in the past."
Safety tips when driving in the outback:
Ensure vehicles are equipped for outback travel.
Carry extra water, food and fuel supplies.
Use either HF radio or a satellite phone, plus an EPIRB or PLB (personal locator beacon).
Check local conditions; don't rely solely on vehicle satellite navigation or navigation apps.
Tell a responsible person when you are expected to arrive at your destination.