New trail open at Cleland Conservation Park
The Adelaide Hills has a new walking and cycling trail which offers a more accessible, family-friendly option for those wanting to explore Mount Lofty.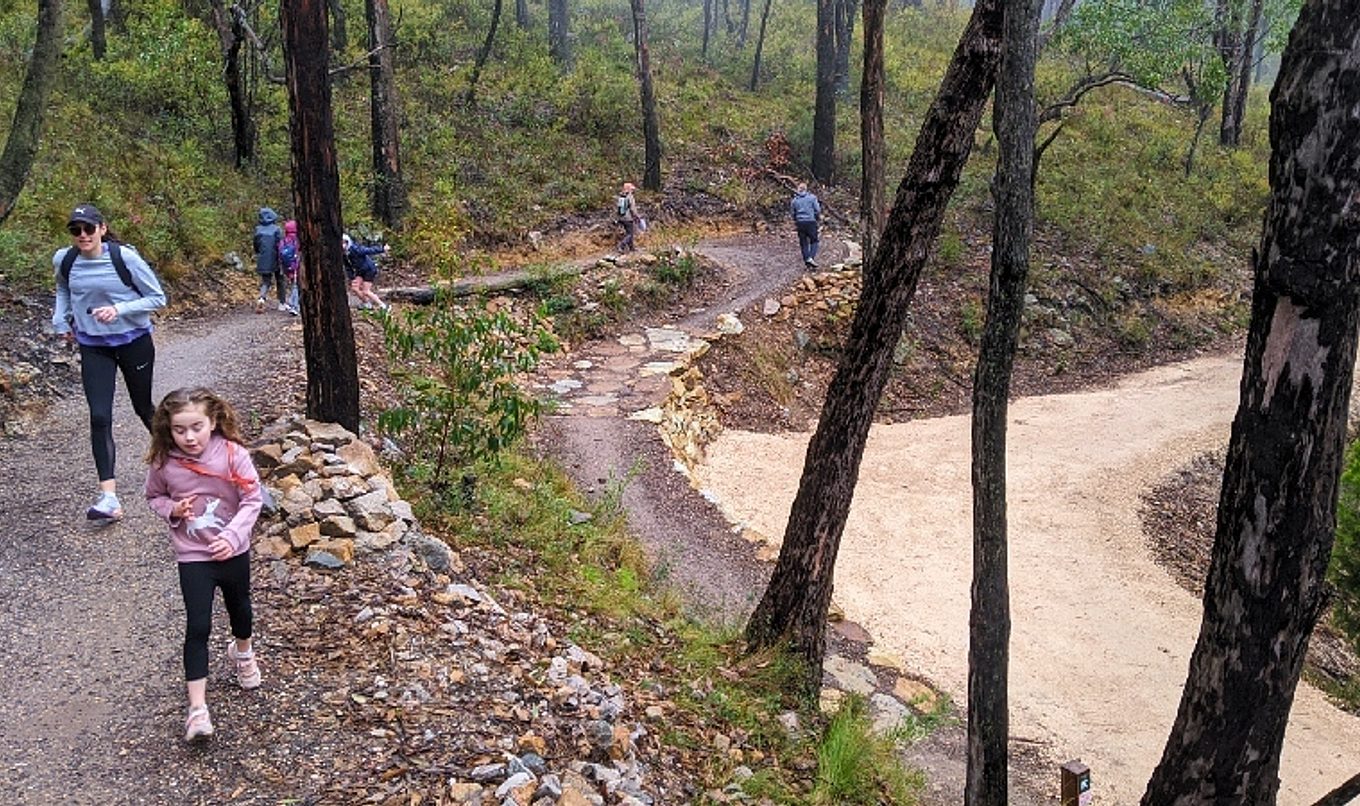 The 3.8-kilometre Steub Trail begins at Cleland Wildlife Park and gently climbs through forest woodlands on its way to Mount Lofty summit.
The shared-use trail has been designed with low-gradient access, making it possible for those with reduced mobility to reach the summit without having to use the steeper Waterfall Gully trail.
The project was made possible thanks to a $550,000 bequest to Cleland Conservation Park from Ludwig Reinwald Steub. The trail was officially opened today, 10 October 2020.
The Waterfall Gully to Mount Lofty summit hike is one of South Australia's most popular walking trails, with around 600,000 people using it each year.
The Steub Trail was designed to provide an alternative for families with small children or people with reduced mobility to travel between the two sites without having to walk along the steeper trail.
The gently sloping trail provides a relaxing alternative to enjoy the beauty of the park and views of gullies and Adelaide by bike or by foot.
Fast Facts
The return trail is 7.7 kilometres long and will take around three hours to travel.
Prams, bikes and people can all access the trail.
Native animals such as bandicoots, echidnas, yellow-tailed cockatoos and kangaroos have all been spotted on the trail.
The trail is surfaced with approximately 450 cubic metres of recycled asphalt material, reclaimed from roads, pavements and car parks.