Kids go free at Kangaroo Island attractions
To entice families to adventure locally and support recovery efforts on Kangaroo Island, kids can now enjoy free access to Flinders Chase National Park and Seal Bay's popular boardwalk tour.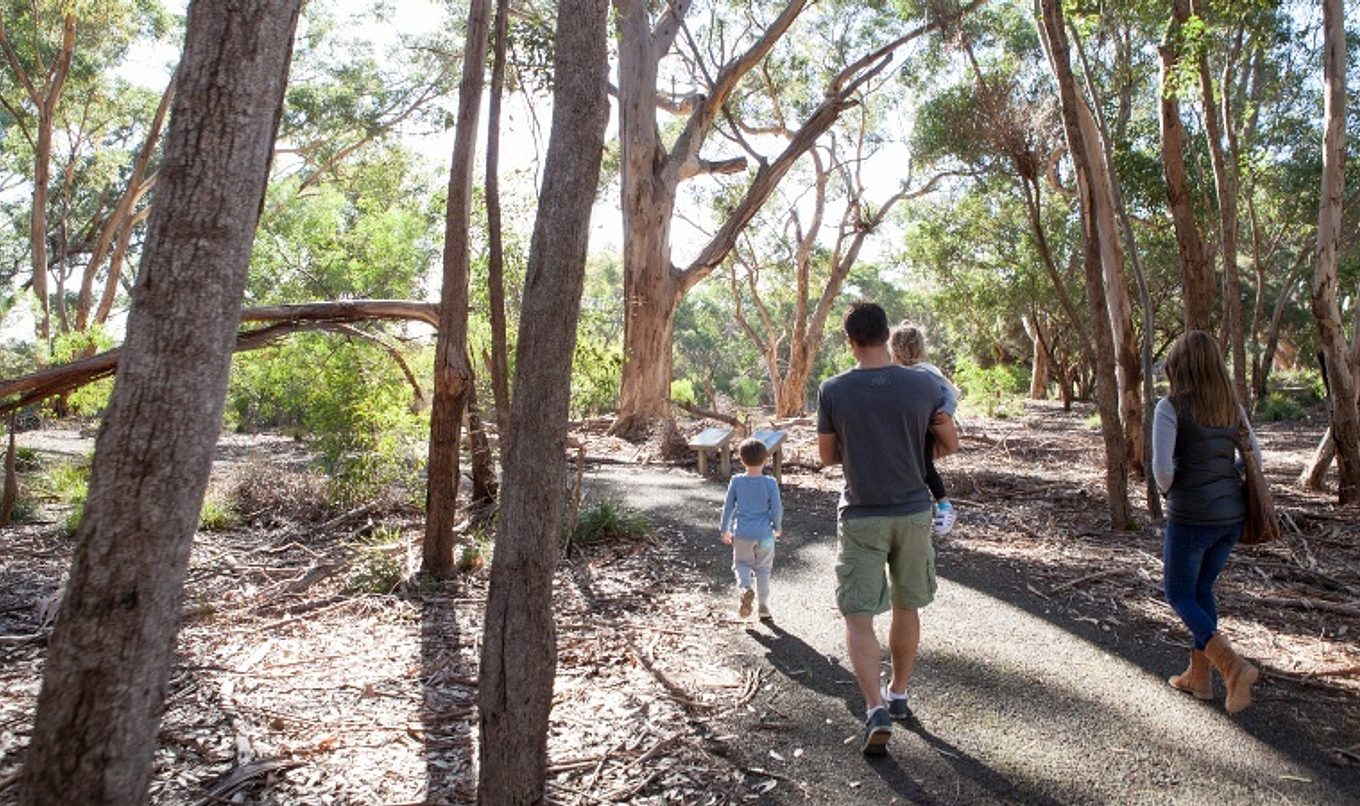 National Parks and Wildlife Service South Australia Executive Director Mike Williams said that spring was a great time to visit the island and support the island's community and tourism operators post-bushfires and through COVID-19.
'Ninety-six percent of Flinders Chase National Park was burnt during the summer fires, but the park is open and ready to welcome people back having put on a flush of new green growth with the good winter rains.
'It's been fantastic to have so many people, particularly families, visiting the island to enjoy our parks in recent months, and visitors can see all of the iconic sites, such as Remarkable Rocks, Weirs Cove, Cape du Couedic lighthouse and Admirals Arch,' he said.
The award-winning Seal Bay boardwalk offers visitors breathtaking views of the beautiful coastal scenery and a chance to watch Australian sea-lions surfing the waves or sunning themselves on the beach.
'With the continued uncertainty around COVID-19, supporting South Australian businesses by travelling locally is even more important on Kangaroo Island, which was hit so hard by the bushfires.
'The money raised from park entry fees is reinvested into conserving our parks for everyone to enjoy and we thank visitors for the important contribution that they make to this special area.'
Visitors to Flinders Chase National Park are advised to book online before they go at www.parks.sa.gov.au as fees apply and there is limited network coverage because of the remote location.
To take advantage of the kids go free offer for this park, purchase one adult ticket to receive one kid's ticket free at www.parks.sa.gov.au with the code 1FREECHILD.
Tickets for the Seal Bay boardwalk tour can be purchased on-site at the Seal Bay Visitor Information centre – purchase one adult boardwalk tour ticket and receive one kid's boardwalk tour ticket free. The boardwalk tour can be taken at any time while the park is open from 9am with the last entry at 4pm. For more information about Seal Bay visit sealbay.sa.gov.au
The kids go free promotion for both parks runs from Monday, October 12 to Friday, December 11.
Cape Borda has also reopened for self-guided day visits which can be booked online at www.parks.sa.gov.au.