Wildflowers blossom and animals bounce into Flinders Ranges
Wildflowers are in full bloom in the Flinders Ranges, with recent rainfall and spring weather making now the perfect time to view the region's most spectacular blossoms.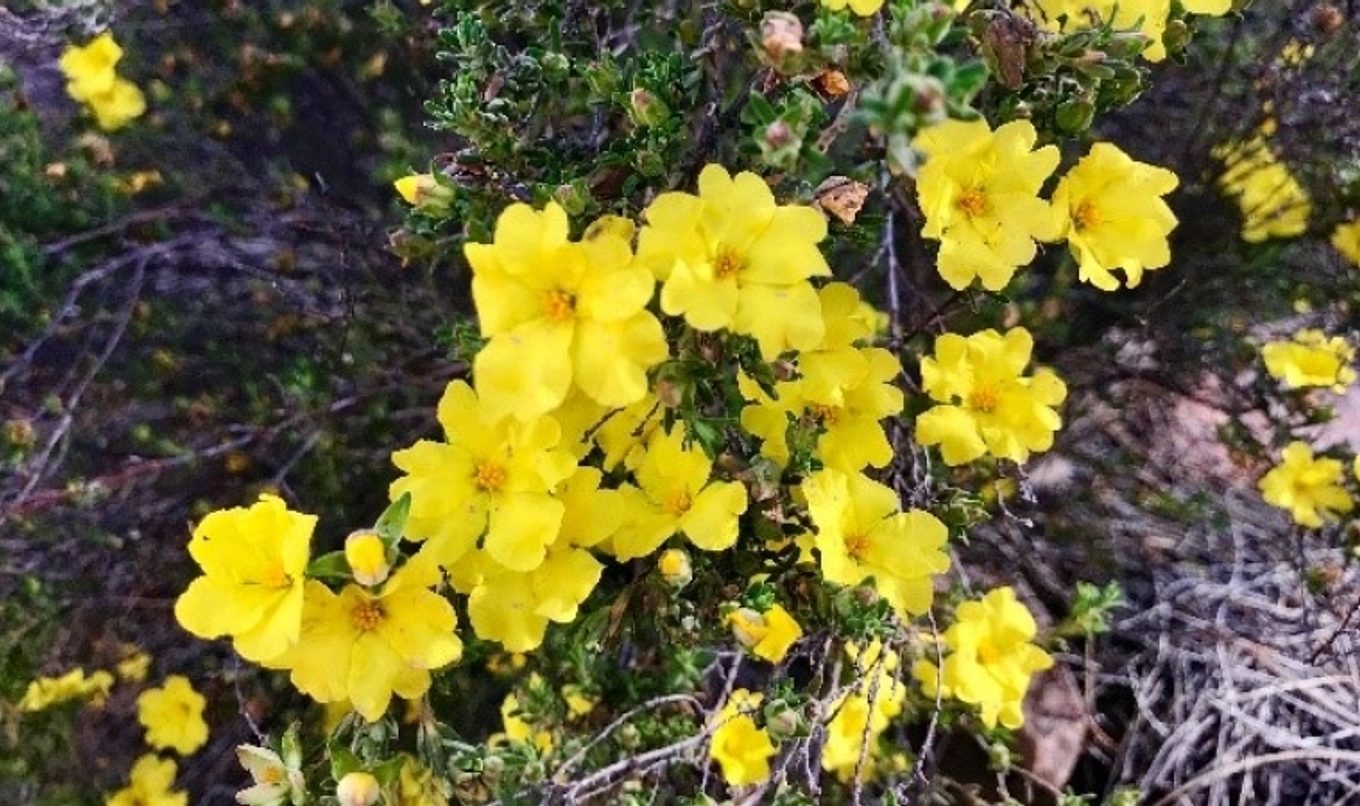 Alligator Gorge in Mount Remarkable National Park is home to a wide range of spectacular blooms, with plants such as the common fringe lily, fringe myrtle, guinea flower, lavender grevillea, mintbush, the nodding chocolate lily and a variety of orchids all in flower.
Across the Southern Flinders Ranges there's a wonderful display of beautiful native wildflowers right now.
Spring is a spectacular time in the Southern Flinders, but even more so now, after recent rainfall of up to 77 millimetres at Mambray Creek campground in Mount Remarkable National Park.
It has meant that many native plants and flowers are now in full bloom.
It's also meant many creeks and waterholes have switched from dry creek beds to flowing streams. It's a beautiful part of South Australia and a sight not to be missed.
The park has 533 species of native plants, which includes populations of threatened orchids.
The warmer weather has also provided an incentive for many of the region's native animals to be out and about, with yellow-footed rock wallabies and echidnas regularly spotted at Brachina Gorge in the Ikara-Flinders Ranges National Park.
The warmer spring weather has meant there were plenty of native animals that are now out and about, so it was a wonderful time to visit especially if you enjoy seeing animals in their native environment.
The park has an abundance of native plants and animals that can be found throughout it, including many rare and vulnerable species such as the great sun orchid, slender bell-fruit, Menzell's wattle, yellow-footed rock wallaby, short-tailed grass wren, Australian bustard, plus the reintroduced western quoll and brushtail possum.
Only 3.5 hours from Adelaide, Mount Remarkable National Park is a family-friendly destination with diverse wildlife and a wide variety of campgrounds.
The park is a popular destination for bushwalking, with trails for all ages and abilities.
There are some incredible views to be had – the 960 metre high Mount Remarkable Summit presides over the Willochra Plain and looks out to the Spencer Gulf.
The Ikara-Flinders Ranges National Park lies 450 kilometres north of Adelaide, in the semi-arid zone, combining ancient and rugged mountain landscapes with peaceful tree-lined gorges and a seasonal wealth of wildlife. It includes the Heysen Range, Brachina and Bunyeroo gorges and Wilpena Pound.
Now is a popular time to travel in both regions, so it's important to plan ahead and ensure you book your camping site at www.parks.sa.gov.au in advance to avoid disappointment.