SA's oldest National Park is celebrated during Park of the Month this October
The birthplace of the national parks system in South Australia has long been a favourite for generations of South Australians.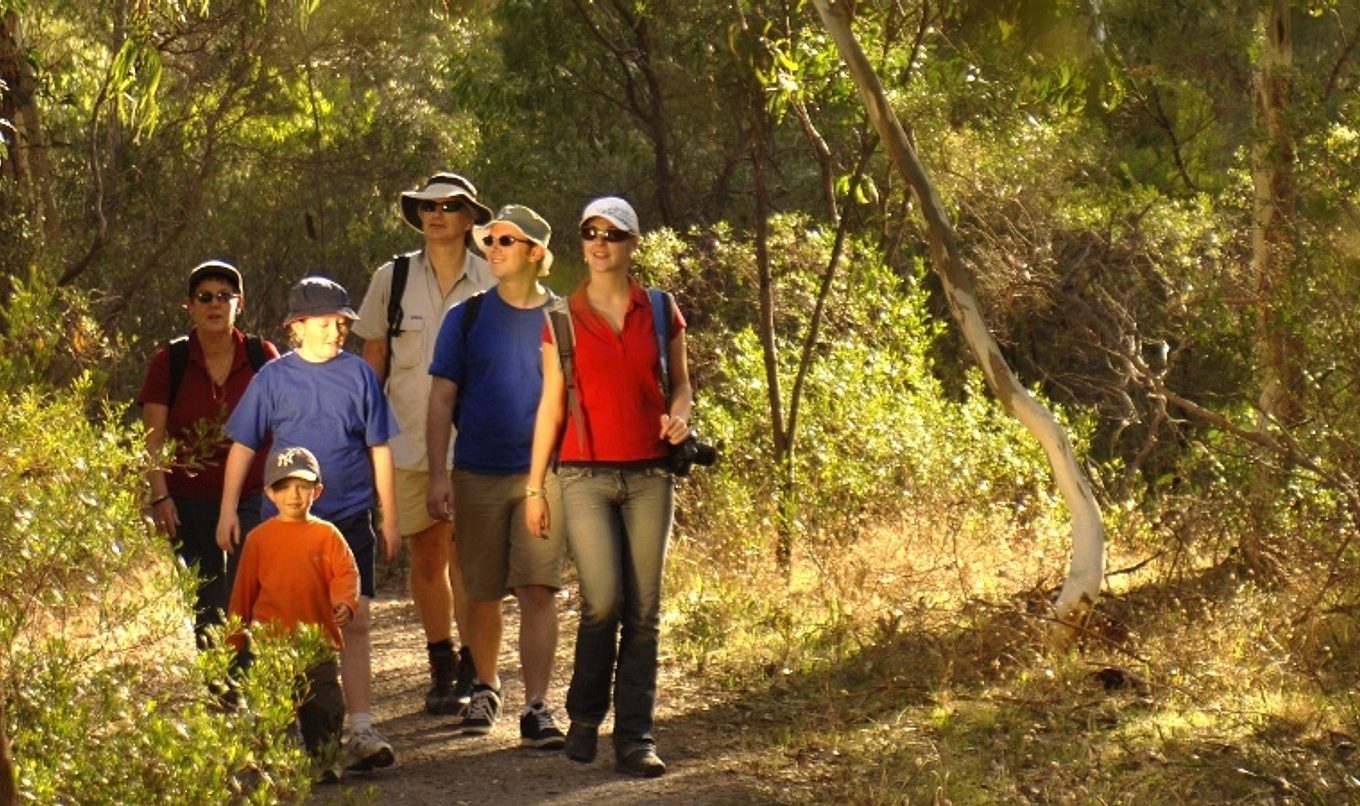 Proclaimed in 1891, Belair National Park became the first national park to be established in SA and the second national park in Australia.
This October, Belair National Park is National Parks and Wildlife Service South Australia's Park of the Month (POTM).
Set in beautiful natural bushland, Belair National Park is just 25 minutes from the centre of Adelaide, making it the ideal place to get active in the great outdoors.
There are woodlands and lakes to explore, walking and mountain biking trails to suit all levels of fitness, plus tennis courts, pavilions, picnic grounds and ovals available for hire.
The park remains one of the few relatively undisturbed areas of native vegetation in the Adelaide Hills region, making it an important refuge for native plants and animals.
Belair National Park has important natural, cultural, historical and recreational values. As the state's oldest national park, it has significant heritage buildings, with the most prominent being Old Government House.
State Flora, SA's oldest plant nursery, is also located in the park and is still going strong today as one of the state's leading Australian native plant nurseries.
A jam-packed program of events and activities have been organised throughout the month for the public to enjoy and discover more about the park. With both indoor and outdoor events scheduled, there's something for everyone. Events include:
Forest bathing
Nature weaving community art project
Welcome to Country, smoking ceremony and guided walk
Guided ranger walks
Twilight bird walks
Guided walks and bushcare activities with the Friends of Belair
Introduction to mountain biking skills sessions
Introduction to smartphone orienteering
Come and try trail running
Yoga in the park.
For more information about these and other events and to book a place at an event visit: www.parks.sa.gov.au/park-of-the-month
Explore the park at home using Google Street View:
https://www.parks.sa.gov.au/get-inspired/google-street-view-trekker#belair-national-park
Check our Nature Play's 40 things to do in the park:
https://natureplaysa.org.au/wp-content/uploads/2017/07/NPSA-Belair-NP-July-2017-Web-Version.pdf