Have a whale of a time during Park of the Month this August
With southern right whales making their annual frolic along the coasts of Adelaide, August is an ideal time to visit the Fleurieu Peninsula where these ocean wonders are an infamous tourism drawcard.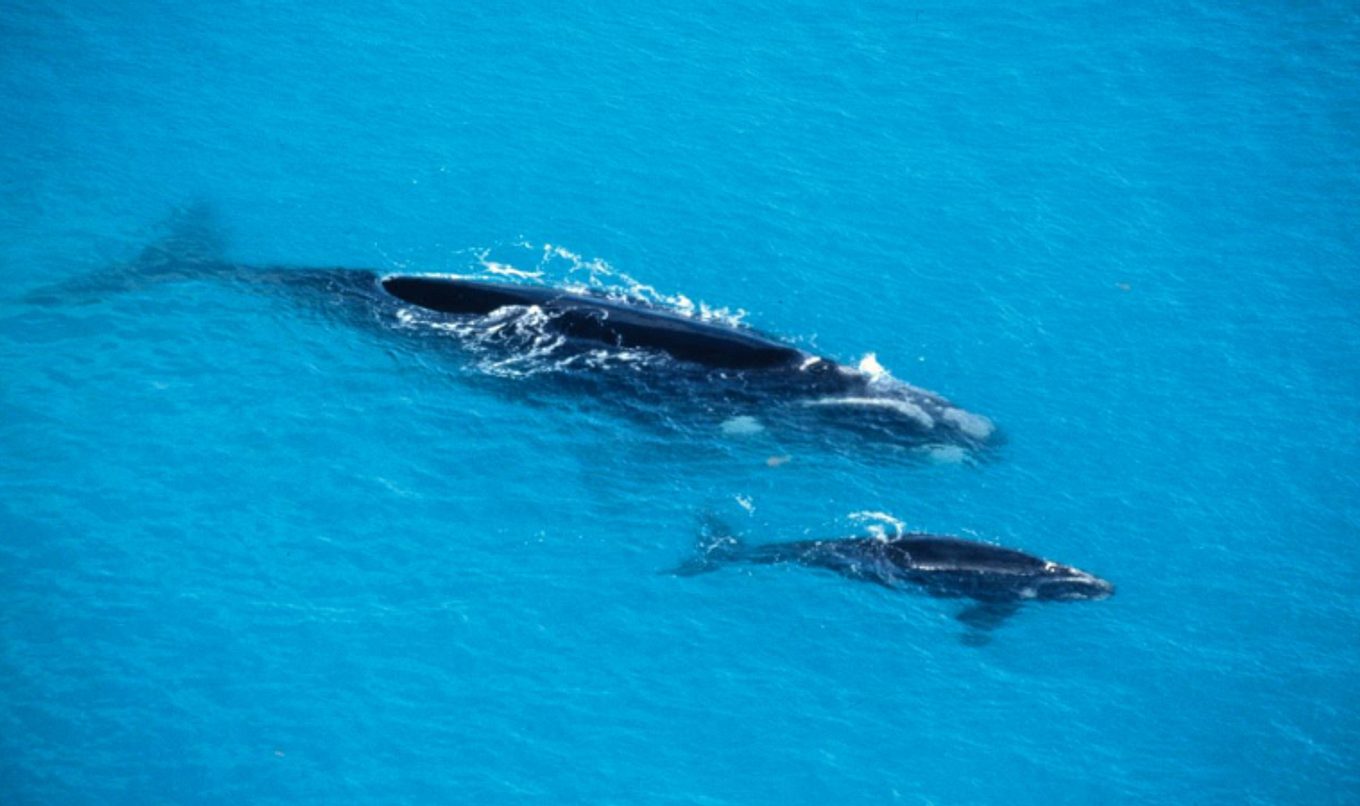 And that's why Encounter Marine Park and Granite Island Recreation Park are the National Parks and Wildlife Service South Australia's Parks of the Month (POTM) for August.
Encounter Marine Park stretches from the base of the Fleurieu Peninsula to the north-eastern coast of Kangaroo Island and the Coorong, with seals, leafy seadragons and a diversity of marine life among its many attractions.
After Just a short drive from Adelaide you'll be treated with spectacular snorkelling and diving locations, whale watching areas and great fishing spots.
You can take a short stroll or horse tram ride over the wooden causeway that connects the mainland at Victor Harbor to Granite Island Recreation Park.
The island is characterised by huge granite boulders tinged with orange lichen, with the sound of waves crashing against rocky shores a stirring soundtrack to your visit.
Some great activities have been organised throughout the month for the public to enjoy and discover more about our whales and the Park itself. With both indoor and outdoor events scheduled, there's something for everyone. Events include:
Pop-up ranger stations where you can ask questions about whales and marine life, borrow a pair of binoculars to look for whales or try the virtual reality goggles to immerse yourself in the Great Southern Reef without getting your feet wet
Ranger guided walks around Granite Island Recreation Park and learn about the island's history, wildlife and sculptures
Learn to catch a wave at with a 2-hour surfing lesson at Middleton
Introduction to hooded plovers workshop and beach walk at Maslin Beach
Whale science night at the SA Whale Centre
Discounted Murray Mouth and Seal Island cruises.
For more information about these and other events and to book a place at an event visit: www.parks.sa.gov.au/park-of-the-month
For further inspiration check out the following resources:
Explore the park at home using Google Street View:
www.parks.sa.gov.au/get-inspired/google-street-view-trekker#fleurieu-peninsula
Check out Nature Play's 40 things to do in the park:
https://natureplaysa.org.au/wp-content/uploads/2017/07/NPSA-Encounter-Marine-Park-POM-Artwork-Web-Version.pdf