Environmental watering underway at Lock 4
Water levels at the Lock 4 weir pool at Bookpurnong near Berri and Loxton are planned to be further raised up to 30 centimetres as part of a trial underway this winter and spring.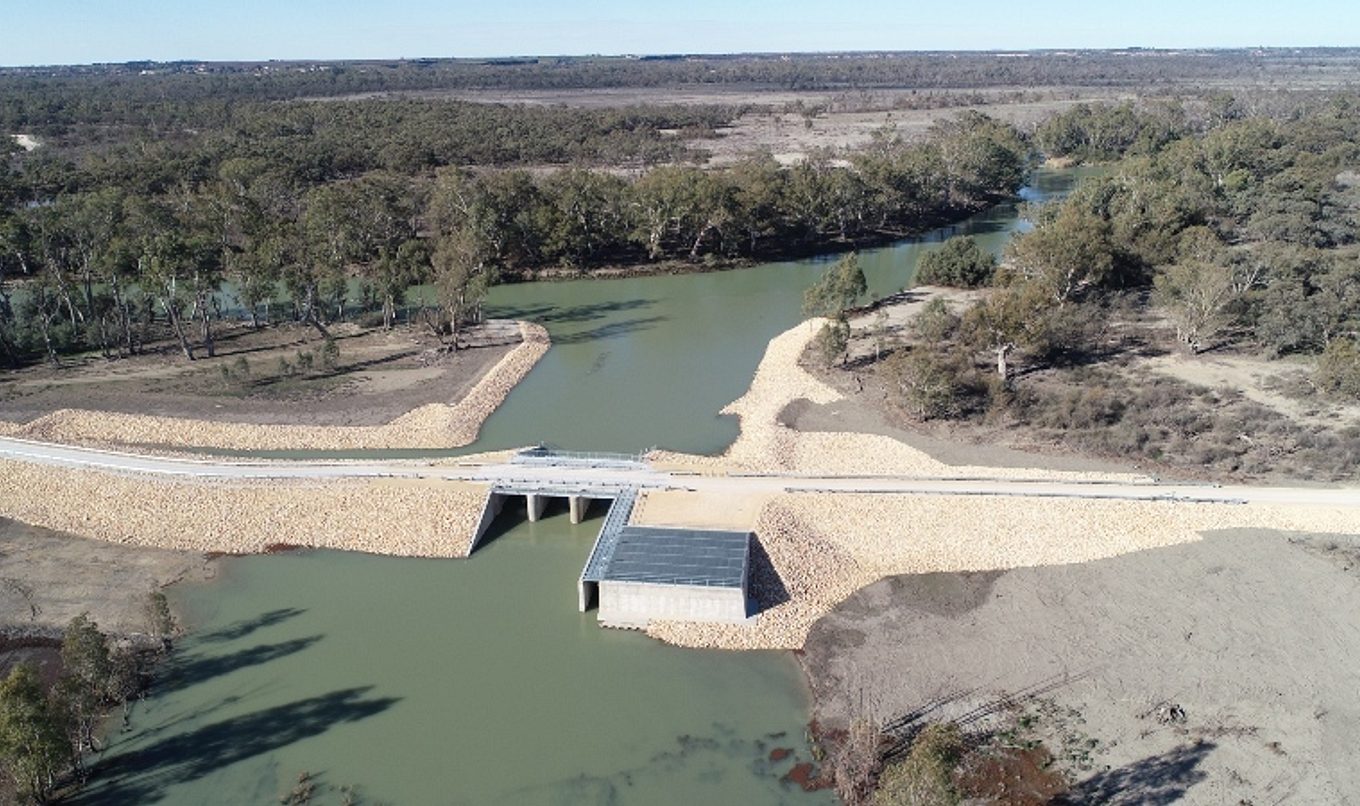 The trial will run in conjunction with operation of the new environmental infrastructure on the Katarapko Floodplain on which construction was completed in early June.
Manager Environmental Water with the Department for Environment and Water (DEW) Tony Herbert said it will be the first trial of the raising of Lock 4 to achieve ecological outcomes, and the first testing the environmental infrastructure at Katarapko.
"The event will run over approximately 100 days with water being held at the peak level at Lock 4 for approximately 60 to 70 days," Tony said.
"The two primary Katarapko floodplain regulators at Bank J and The Splash will ensure that the water flow is maintained through the Katarapko and Eckerts Creeks while water levels are raised to inundate areas of the floodplain.
"The planned raising event will provide water to areas of the river banks and low lying floodplain providing benefits for the trees, understory vegetation and for the wildlife.
"Watering the floodplain helps to build resilience, improve the health and condition of the native vegetation and leads to an increase in wildlife activity in the area."
The weirs and locks play an important role in regulating water levels along the entire River Murray.
Water license holder's entitlements or allocations will not be effected by this watering event. Raising of the water levels should not have any significant impacts on boating, fishing or other river use.
Final approval for the event in Katarapko are currently being sought and the event is expected to commence in early September.
Short term access restrictions may be experienced throughout Katarapko during operational periods and the public will be guided by appropriate safety and hazard signage. Click here for more information.