Roo harvesting helps Riverland landscape and economy
The environment and local economy are set to benefit from the National Parks and Wildlife Service (NPWS) Riverland and Murraylands District incorporating commercial kangaroo harvesting into its total grazing pressure management program.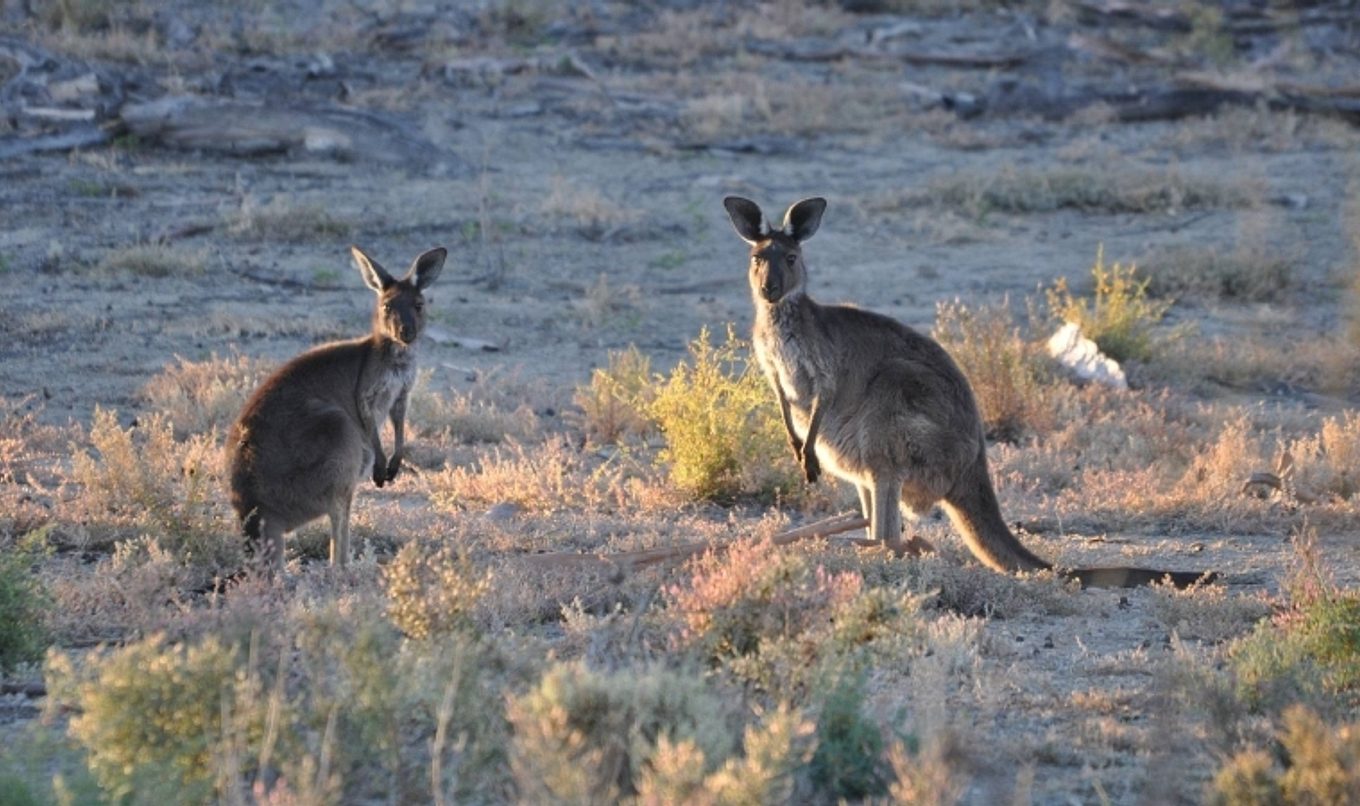 The district has approved commercial kangaroo harvesting across Chowilla Game Reserve, Chowilla Regional Reserve and on Crown Land at nearby Pike River.
The reserves are located approximately 50 kilometres north of Renmark and comprise more than 18,000 hectares of floodplain and wetland. Both reserves have had a rapid rise in kangaroo numbers recently, mainly due to drought conditions.
NPWS regional ecologist Chris Hedger said controlling the numbers of kangaroos is essential to prevent further damage to the area's ecology.
"This program follows the final de-stocking of Chowilla after 150 years of continuous stock grazing after the lease was relinquished in 2018, and it will provide a much needed reprieve for this landscape," Mr Hedger said.
"Most importantly this program complements the environmental watering projects and other grazing management programs underway, and will ensure the benefits of our watering program are maximised."
The NPWS will support the commercial harvest allowing both smaller and the larger commercial grade kangaroos to be removed from the landscape; demonstrating the cost-effectiveness of using the commercial industry to manage the impacts of large numbers of kangaroos to landholders in the region.
"Having a commercial operator remove and use the carcasses is a win-win, benefiting the environment and supporting the regional economy," Mr Hedger said.
Following the commercial harvest, NPWS staff will undertake follow-up ground-based population control to keep kangaroo numbers low enough to enable vegetation to respond to watering and good rainfall events.
The kangaroo management program is part of an overarching regional grazing management strategy, working in conjunction with the region's feral goat commercial mustering and aerial control program, and a dam and stock water de-commissioning project (funded by the Regional Landcare Program). These programs are essential to restoring the ecological characteristics of these reserves.