Adelaide Botanic Garden lights up after dark
The Adelaide Botanic Garden will light up for one night only at the end of the month for 'Biennial After Dark', the first event on the garden's calendar since COVID-19 restrictions have eased.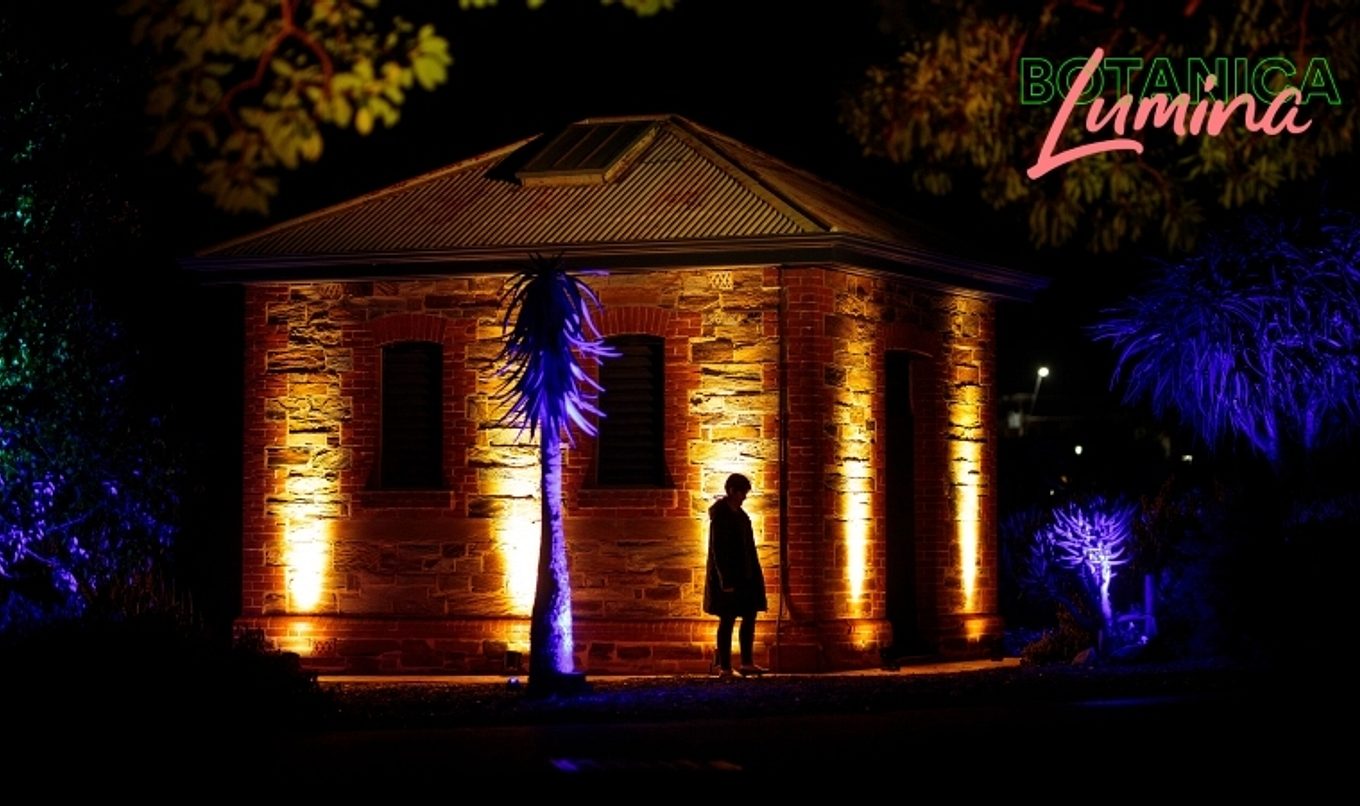 On Friday July 31 visitors will experience the beauty, sounds and scents of Adelaide Botanic Garden after-dark on a special tour of the 2020 Adelaide Biennial of Australian Art: Monster Theatres, led by Curator Leigh Robb.
Visitors will explore the iconic Bicentennial Conservatory, Palm House, Santos Museum of Economic Botany and Deadhouse to view the thought-provoking installations, and hear directly from artists, Mark Valenzuela and Julia Robinson.
Botanic Gardens and State Herbarium Director, Dr Lucy Sutherland, is excited to be welcoming visitors back to the garden.
"During a time when Adelaide is still bouncing back from COVID-19 with few public programs on offer, 'Biennial After Dark' provides a unique and safe opportunity to get out of the house, connect with nature, and enjoy a cultural experience.
"Biennial After Dark is just a taste of what's to come as we begin to welcome back visitors through our Botanica Lumina program of night-time events, which allows visitors to experience the garden in a new, more contemporary way."
As the 2020 Biennial season begins to draw to a close, this will be one of the last opportunities for people to explore the Monster Theatres exhibition.
More events on the Botanica Lumina schedule will be announced later this year.
To stay up to date on all Botanica Lumina news, subscribe to the Botanic Gardens and State Herbarium e-newsletter via https://www.botanicgardens.sa.gov.au/contact-us/subscribe
Event details
Location: Adelaide Botanic Garden - begin at Bicentennial Conservatory
Date: Friday 31 July 2020
Time: Session 1: 5.30pm-7:30pm Session 2: 7.30pm – 9:30pm
Cost: $28 + booking fee (includes drink on arrival)
Access: Entry and exit via Plane Tree Drive where parking is available
For more information visit: https://www.botanicgardens.sa.gov.au/whats-on/biennial-after-dark
To book tickets visit: https://biennialafterdark.eventbrite.com.au
'Biennial After Dark' is presented in association with the Art Gallery of South Australia and with support from SA Power Networks.