Katarapko works reach completion
Works to improve the health of the Katarapko floodplain are coming to an end after a busy 18 months of construction and importantly allowing the park to reopen to the public.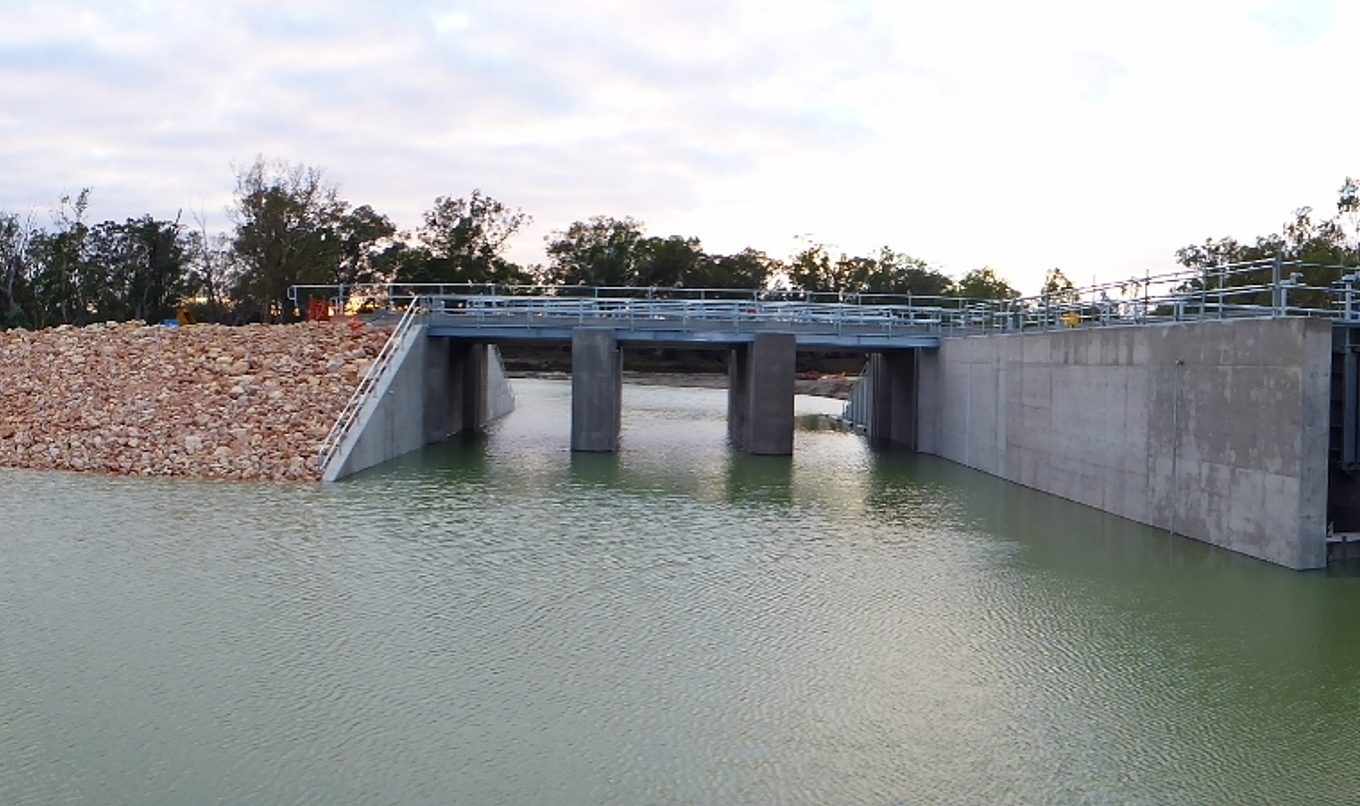 Completion of construction at Katarapko will include new regulators and fishways, providing important environmental, social and financial benefits to the popular park.
DEW Program Leader Glenn Shimmin said Katarapko is an important part of the Murray River National Park and is a key tourist destination for activities such as camping, bike riding, canoeing, walking and fishing.
"The environmental regulators will provide us with the ability to manage water flow and create more natural wetting and drying cycles within the floodplain, creeks and wetlands," Glenn said.
"Before the regulators were installed water levels remained stable and couldn't be managed across the floodplain resulting in some key vegetation communities not receiving water.
"Watering a large area of the floodplain will improve the health and condition of important tree communities such as the river red gums, black box, and lignum and support the populations of water birds, turtles and yabbies."
The Murray River National Park will see an improvement in accessibility with development of the new blocking bank access track extending from one end to the other, which was previously not possible.
"Visitors can now access the entire park without having to exit and re-enter through another section and that'll encourage visitors to explore and experience more of Katarapko, which is great news," Glenn said.
Planning is currently underway for the first managed inundation of the floodplain using the new infrastructure. If water is made available, it is hoped this first event could occur in spring this year.
All parts of the Murray River National Park will be reopened for camping and other activities from Friday, 5 June.
The work forms part of the $155 million South Australian Riverland Floodplains Integrated Infrastructure Program (SARFIIP) to improve the health and resilience of Riverland floodplains. SARFIIP is funded by the Australian Government through the Murray–Darling Basin Authority and implemented by DEW in partnership with SA Water.