Senior Ranger recognised in Queen's Birthday honours
A lifetime committed to ecology and the environment has seen Senior Ranger Erik Dahl recognised in the Queen's Birthday Honours List with a Public Service Medal for outstanding public service to natural and cultural heritage preservation and conservation in South Australia.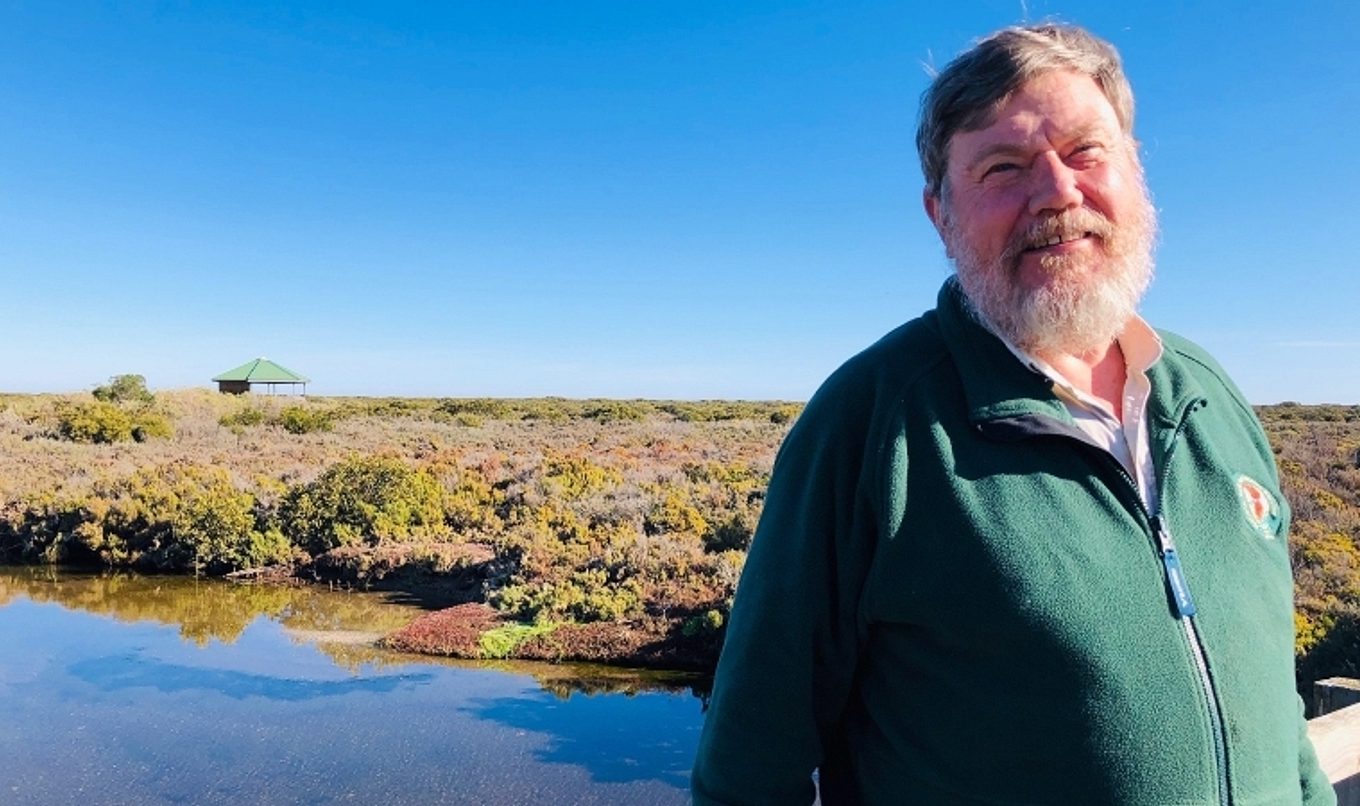 Erik, currently based in the Adelaide Bird Sanctuary (AIBS), has worked for DEW for the past 43 years, however his interest in the environment and national parks began as young as six years old when a ranger involved him in feeding Cape Barren Geese and counting koalas on Kangaroo Island.
Commencing employment with the National Parks and Wildlife Service as a greenkeeper in the Belair National Park in April 1976, Erik said his service with the department is only broken by two years, when he took as unpaid leave to study an Associate Diploma in Parks and Wildlife.
"Over the 43 years I've been fortunate enough to work across the vast expanse of South Australia, from metro parks to Witjira National Park on the Northern Territory border, to Danggali Conservation Park, near Renmark, Innamincka Regional Reserve, and many more places," Erik said.
"I've worked on some interesting conservation projects including fencing mound springs on the Oodnadatta Track. These oases fringe the Lake Eyre Basin and had been devastated by cattle and are now beautiful vegetated springs with unique life.
"I also helped establish Operation Bounceback to protect Yellow Footed Rock Wallabies and worked with The South Para Biodiversity Project on a variety of ecological projects in the Northern Mount Lofty Ranges."
Through his work Erik has built and maintained productive relationships with Aboriginal communities, pastoralists, mining companies, conservation and volunteer organisations, and has acted as a mediator between stakeholders and interest groups to facilitate positive outcomes.
His broad experience spans threatened species and conservation program delivery, fire prevention and response, removal of feral pests, installation and management of assets and infrastructure, engaging with and educating park visitors, working with industry, volunteer and interest groups, and undertaking required compliance and enforcement activity.
Erik said the Queen's Birthday Honour was unexpected, but appreciated.
"I've just been doing what I love, which is rangering," Erik said.
"There were moments, cold and alone, lying in swag out in the rain, next to a bogged vehicle in a wet clay pan in the middle of nowhere, when I questioned the choice of career. It has been more than made up by the opportunity to see beautiful places, work with fantastic people and have the chance to do good and achieve some environmental benefit."