Cleland Wildlife Park staff up to the Challenge
Staff at Cleland Wildlife Park in the Adelaide Hills have proven they are up to the challenge – the TikTok #BlindingLights Challenge, that is.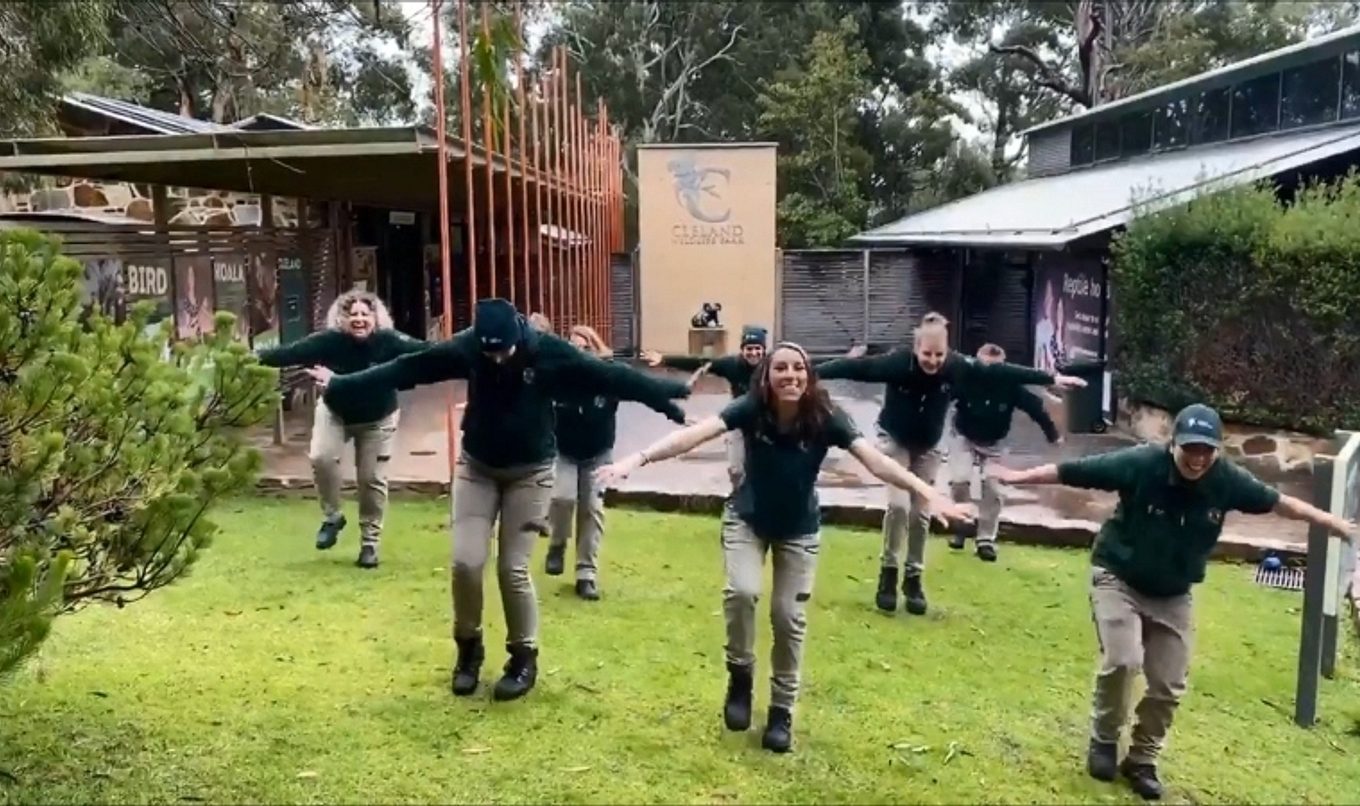 In the midst of the coronavirus lockdown which forced zoos and wildlife parks around the world to shut their doors to the public, zoo and wildlife keepers found a new way to keep their spirits up.
While visitors were told to stay away, staff continued to turn up to work to feed and care for animals and in the midst of that, a challenge was born.
The contest involved zoo and wildlife park staff dancing to "Blinding Lights", by The Weekend, and then challenging their counterparts in other regions to do the same.
The challenge ended up trending on the social video app TikTok which allows users to share short video clips.
Cleland staff showed off their fancy foot-work (while also social distancing), after being challenged to take part by Longleat Safari Park in the UK – a park they have a long-standing relationship with after sending wombats and koalas there two years ago.
While Cleland staff enjoyed having a bit of fun, they, and their native animals, are even happier now that the relaxing of COVID-19 restrictions in South Australia has allowed the wildlife park to re-open to the public.
Click here to see Cleland taking part in the challenge.
Click here to read more about the challenge on the BBC.