Glenelg confirmed for metropolitan native shellfish reef
South Australia's first metropolitan native shellfish reef will be built off Glenelg Beach following an announcement made today.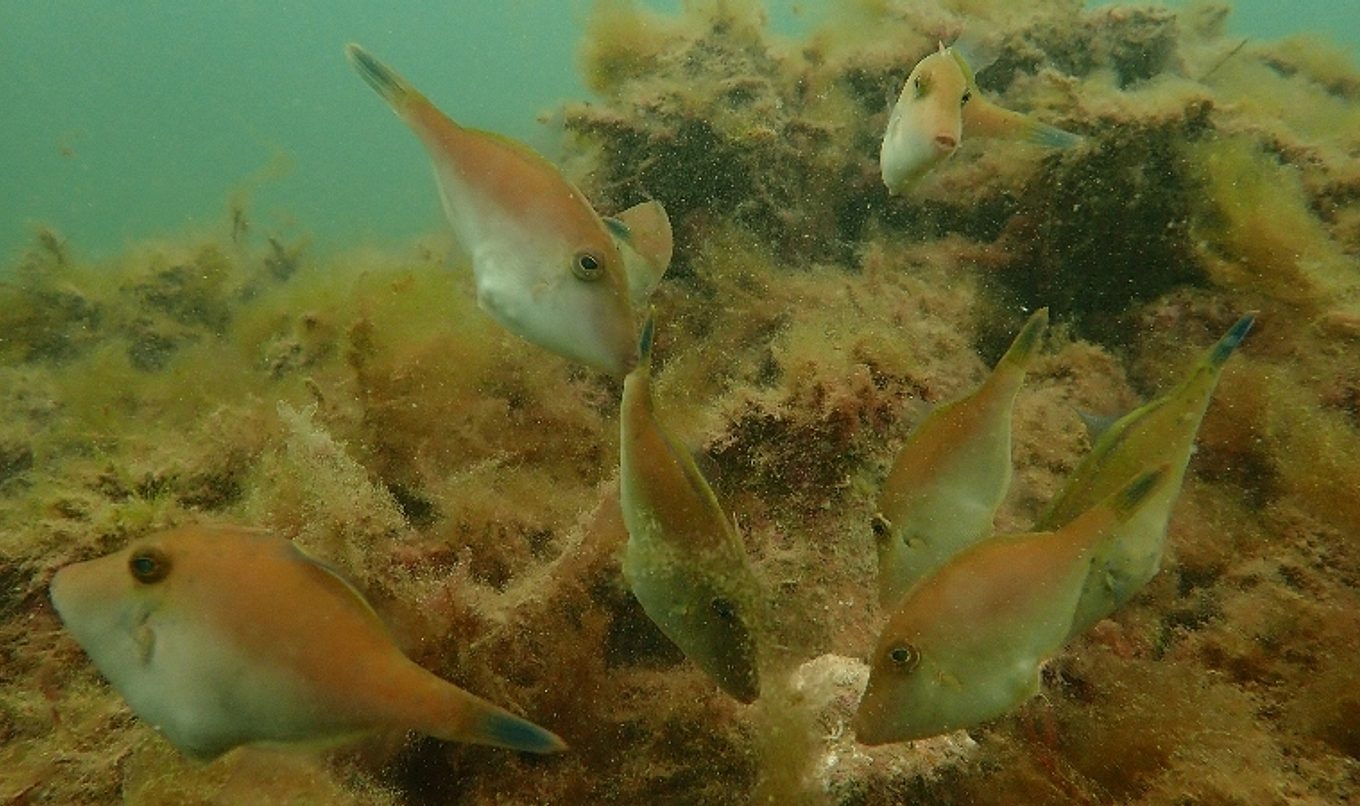 Construction of the Adelaide Oval-sized reef is expected to begin in September 2020, and follows a thorough selection process, including community consultation. The $1.2 million reef construction is a partnership between the South Australian Government and The Nature Conservancy.
The Nature Conservancy in collaboration with the Department for Environment and Water (DEW) will now identify an appropriate two hectare site within the broader chosen location using more detailed video habitat mapping.
Shellfish reefs were once common along sheltered nearshore areas of South Australia. However, from the late 1800s to mid-1900s the reefs suffered from the impact of overfishing, dredging, water pollution and disease.
Executive Director, Strategy, Science and Corporate Services, Sandy Carruthers said aside from the recently completed Windara Reef off the coast of Ardrossan on the Yorke Peninsula, native oyster reefs are now near absent from South Australia's waters.
"Shellfish reef habitats are important to the marine environment, fish breeding, and quality, but they can also provide recreational and economic opportunities to the state," Ms Carruthers said.
"The two-hectare shellfish reef will be constructed using a limestone reef base, with hatchery-raised Australian Flat Oysters to create a flourishing marine environment."
DEW received a significant amount of community interest with more than 1500 responses on the YourSAy website and three public meetings. Based on the community feedback and other additional construction and environmental factors, Glenelg was selected as the preferred location.
"Glenelg offers suitable environmental conditions, including low wave energy and closer proximity to known historic native shellfish beds," Ms Carruthers said.
"It also offers potential operational cost savings as well as the opportunities for community education, with such good public transport and beach access to the area."
Director of The Nature Conservancy in Australia, Rich Gilmore said shellfish reefs, just like coral reefs, provide homes for many marine species thereby boosting fish stocks, while also helping to clean seawater through the natural process of filter feeding.
"Oysters are excellent water filterers, with each one filtering 100 litres of water a day. This helps improve local water conditions which supports the return of other ecosystems like seagrass," Mr Gilmore said.