Take a virtual visit of South Australia's national parks
Struggling with COVID-19 restrictions and need a little mental health and wellbeing boost? Now's the perfect time to take a virtual visit to some of South Australia's most beautiful natural environments.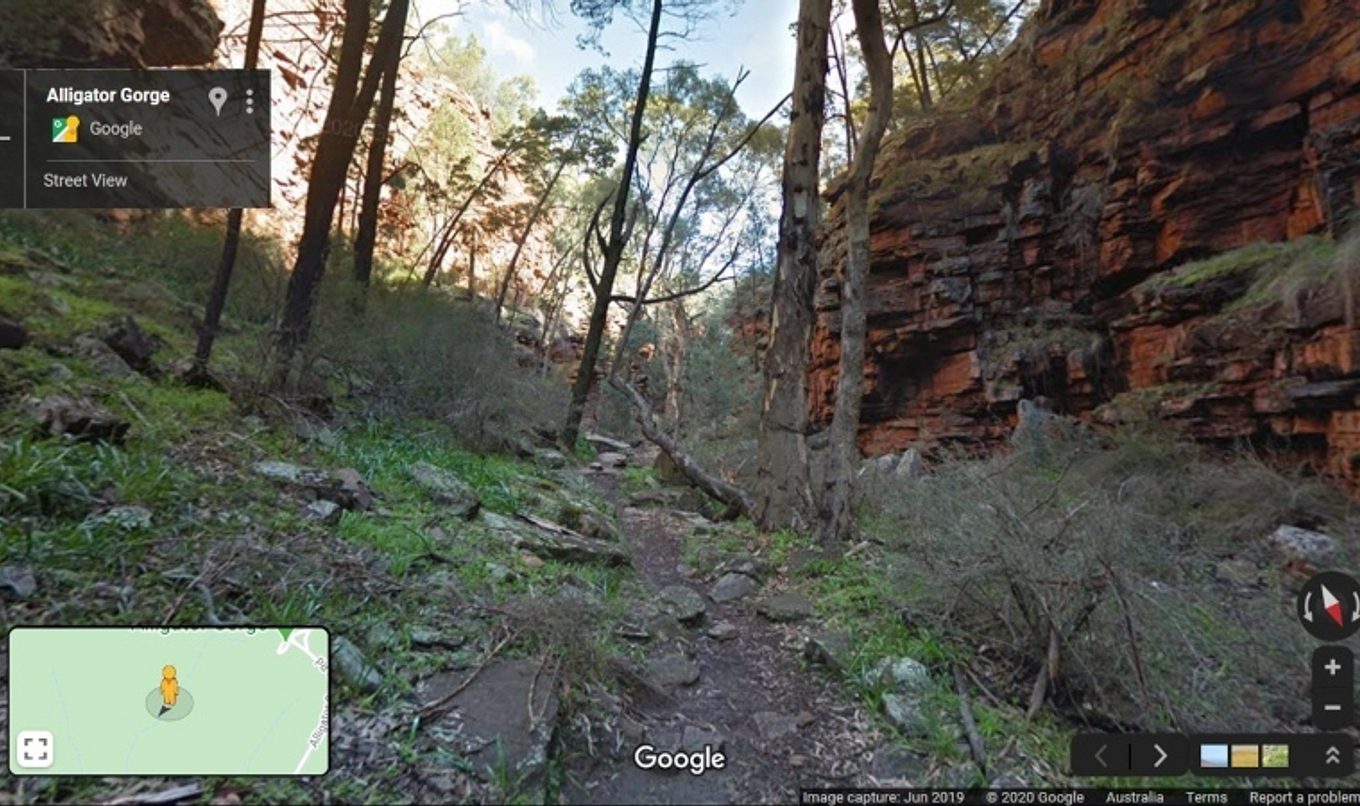 Thanks to a collaboration between the State Government and Google you can now take a virtual trek along 126 walking trails in 30 of South Australia's national parks.
Over six months, Google loaned National Parks and Wildlife Service South Australia a Google Street View Trekker to film in South Australia's national parks and bring them to life in Google Maps.
The Google Trekker has captured 600 kilometres of walking trails, park roads, campgrounds and waterways in some of our most beautiful places.
National Parks and Wildlife Service Executive Director Mike Williams said the Google Street View Trekker took thousands of photos and these have now been added into Google Maps and Google Street View, to give walkers a peek at the parks they may be unable to visit at present due to COVID-19 restrictions.
"Thanks to this innovative collaboration between the State Government and Google we are able to provide a virtual street view of South Australia's parks," Mr Williams said.
"If you are going a little stir-crazy at home with the current restrictions, you can now experience the sheer beauty of our parks from the Coorong to the outback – and all from the comfort of your own living room.
"For the past six months the Google Trekker backpack was worn by park rangers on-foot and was taken by boat and 4WD to capture and share the amazing park sights in South Australia.
"Our current advice is that people should only visit their local parks for exercise and recreation which means for many South Australians our most popular national parks are out of reach.
"This amazing technology means anyone can now see 360-degree vision of some of our most well-known South Australian parks online using Google Maps Street View."
Google's Cynthia Wei, who is Program Manager for Google Street View said they've captured more than 16 million kilometres of Street View imagery across 87 countries.
"And we're excited that South Australia's iconic scenery is also available via Google Maps, so that Aussie and international virtual travellers alike, will be able to explore some of the state's most loved national parks."
You can explore the natural and cultural highlights of Ikara-Flinders Ranges National Park and 29 other parks via your web browser: https://www.parks.sa.gov.au/google-street-view-trekker
With just a few clicks and taps you can experience 360° views of Wilpena Pound in Ikara-Flinders Ranges National Park, trek along the clifftops of Deep Creek Conservation Park, admire the spectacular Alligator Gorge in Mount Remarkable National Park or explore the waterways of the Coorong National Park.