Cockatoo chicks hatch in burnt KI bush
Glossy black-cockatoo chicks have hatched in amongst burnt bush on Kangaroo Island, boosting hopes the endangered species can be saved from extinction.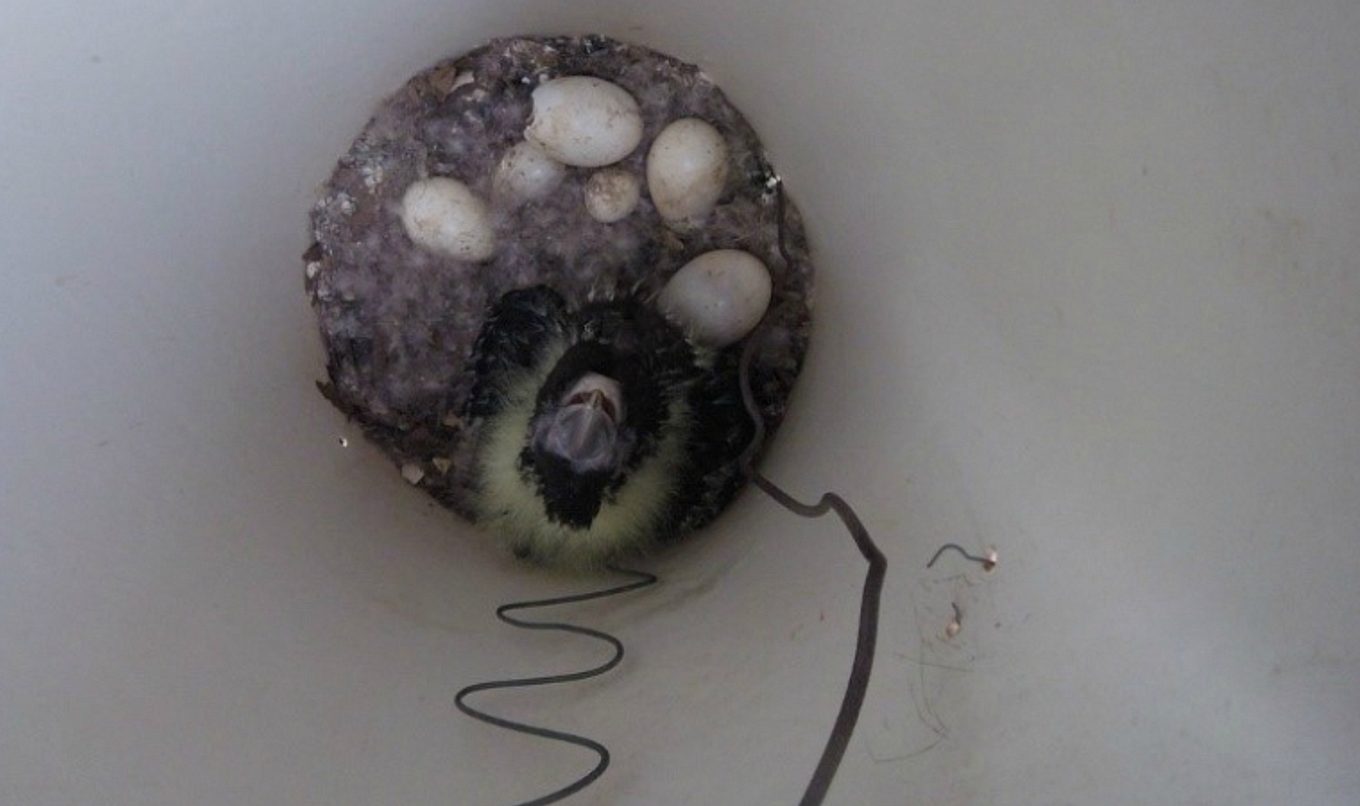 Staff from Natural Resources Kangaroo Island have discovered 23 chicks during nest inspections so far, including several in areas damaged by the devastating summer bushfires.
Karleah Berris from Natural Resources Kangaroo Island said it's amazing to see that glossies have continued to nest in places like Middle River and DeMole River where some of the trees that provide them food have survived the flames.
"We're keeping a very close eye on those nests to ensure they've got enough food to keep the nestlings going until fledging," Ms Berris said.
Kangaroo Island was estimated to have had about 370 glossy black-cockatoos prior to the bushfires. Up to 75 per cent of this population lived within the 200,000 hectare burnt area, sparking fears for the future of the species.
With funding from WWF-Australia, Natural Resources Kangaroo Island has been surveying damaged habitat and inspecting nests that survived the fires.
The project team has banded and carried out health checks on 10 of the larger nestlings. The nestlings won't fledge and leave the nest until three months of age, remaining with their parents until the next breeding season.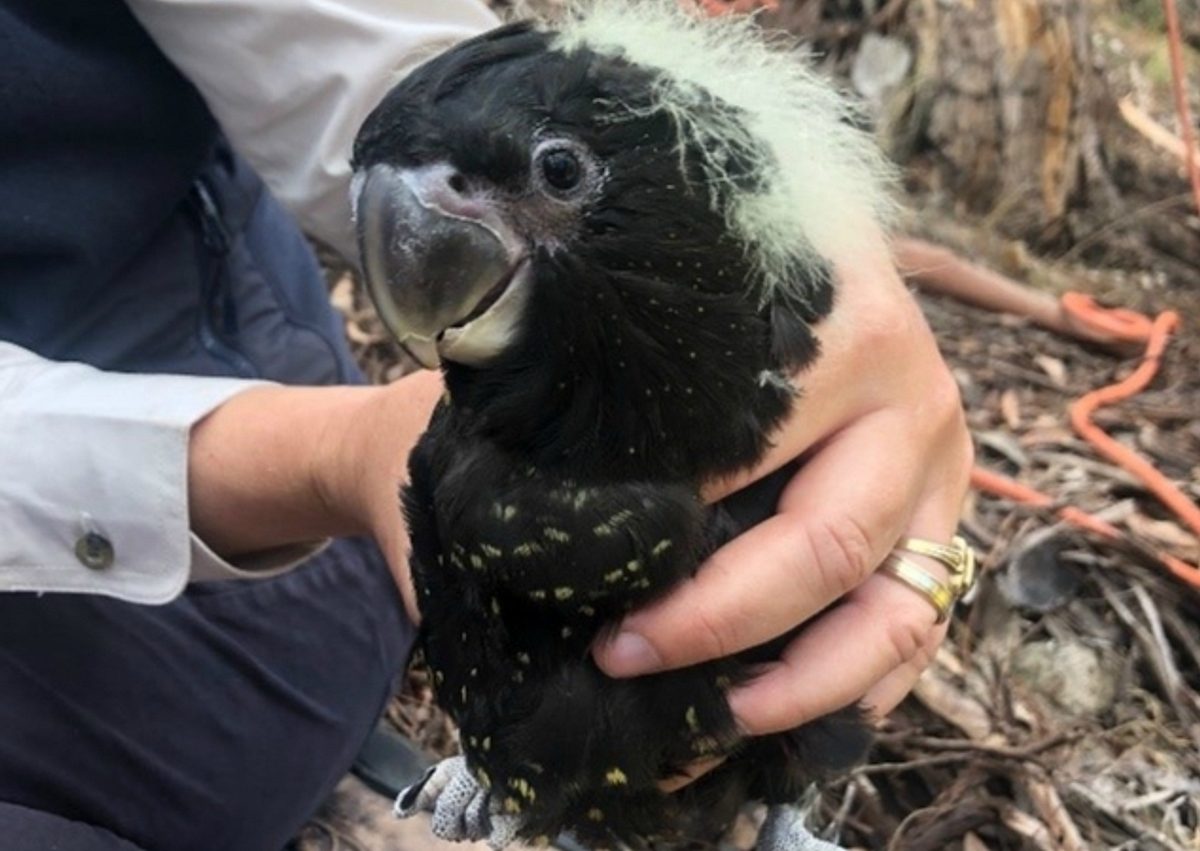 While it is too early to say how this year will compare with previous nesting seasons, the appearance of so many healthy chicks is encouraging.
"Every new glossy black-cockatoo on Kangaroo Island is incredibly important. The only way we're going to rebuild this population is to ensure these chicks keep hatching and survive to fledging," Ms Berris said.
"The survival rate for nestlings is up around 70 per cent, so we don't lose many after they hatch. The biggest threat is possums predating on eggs and nestlings. In the past we've had large nestlings up to five weeks old being taken by possums."
Corrugated iron collars have been fixed around trees with nests to prevent possums from accessing the eggs and nestlings.
In the coming weeks donations from WWF-Australia and Koala Furniture will also be used to replace artificial nest boxes lost in the fires. About 35 per cent of known nests were destroyed.
WWF-Australia's Darren Grover said many of the cockatoo pairs on Kangaroo Island rely entirely on the artificial nests to breed and nest, so it's vital that replacement boxes are installed in areas where there's feeding habitat.
The loss of feeding habitat remains a big concern, as glossy black-cockatoos feed almost exclusively on the seeds of drooping sheoak trees.
Some pockets of burnt sheoak have defied the odds and begun re-sprouting and local landholders are preparing to help plant more than 6000 new sheoak trees during June and July.
"It's fantastic to see these cockatoo chicks emerging from the ashes of the bushfires, but they now face new challenges and there's lots of work for us to do," Mr Grover said.
News of the glossy black-cockatoo chicks came on Endangered Species Day and at a crucial time when the Australian government is running a once-in-a-decade review of its environmental laws intended to protect threatened wildlife.
"After this year's devastating bushfires, it's more important than ever that these laws are not only protected but improved to ensure the future survival of one of Australia's most iconic birds and our other threatened species," Mr Grover said.
Natural Resources Kangaroo Island has partnered with Nature Foundation to establish a fund to directly support the Glossy Black Cockatoo Recovery Program. You can help fund the glossy-black cockatoo's recovery here: https://www.naturefoundation.org.au/support-us/glossy-black-cockatoo-recovery-program