Winter window for water efficiency projects
River Murray irrigators planning to undertake on-farm water efficiency improvements are being encouraged to contact the South Australian Murray-Darling Basin Natural Resources Management (SAMDB NRM) Board to discuss the potential opportunities available through the Water Efficiency Program.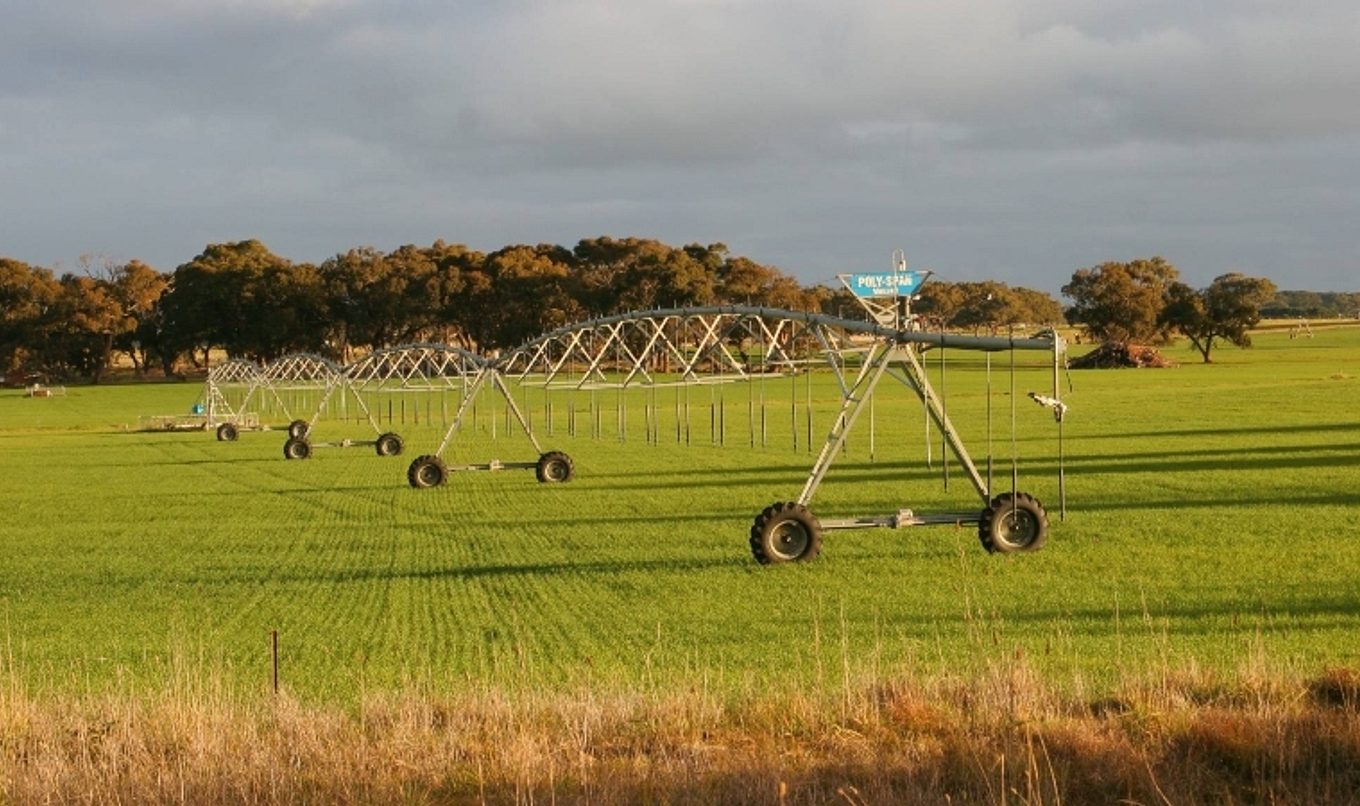 The Water Efficiency Program was re-launched by the Australian Government in July 2019 with all water saving projects now required to demonstrate a positive or neutral socio-economic impact.
Any water access entitlement offered for return through the Water Efficiency Program must have been owned by the applicant for a minimum of three years.
Natural Resources SAMDB Principal Project Officer Michael Cutting said while there are challenges posed by COVID-19, development of new proposals through the Water Efficiency Program will be able to continue as usual.
"Fortunately much of what we do when developing new funding proposals for the Water Efficiency Program is already undertaken remotely so we can work within the Federal and State COVID-19 guidelines without impacting customers or staff," Mr Cutting said.
"We appreciate the upcoming post-harvest/vintage period is the best window for completing on-farm irrigation works, so we will ensure that any irrigator interested in undertaking a project will be supported."
Mr Cutting acknowledged that very high levels of water efficiency had already been achieved in SA, but irrigators were continuing to look outside the square when it comes to water efficiency improvements.
"Many irrigators have already enquired about adopting alternative water sources and the optimisation of irrigation and production when using renewable energy sources such as solar," he said.
The scope of the Water Efficiency Program extends beyond on-farm activities to include off-farm, urban, industrial and water metering projects and the SAMDB NRM Board is able to support the development and implementation of these types of projects too.
In the SA Murray-Darling Basin region, the Water Efficiency Program is open to River Murray irrigators and surface and watercourse water users in the Eastern Mount Lofty Ranges and Marne-Saunders water resource areas.
Any irrigator interested in finding out more about the Water Efficiency Program is encouraged to contact Michael Cutting, phone: 8536 5619 or visit: https://www.naturalresources.sa.gov.au/samurraydarlingbasin/get-involved/funding-opportunities/wep-program