More park rangers on duty this Easter
There will be double the normal number of park rangers on duty this Easter to ensure the safety of South Australians who visit a park to exercise and stay mentally and physically well in the midst of the COVID-19 pandemic.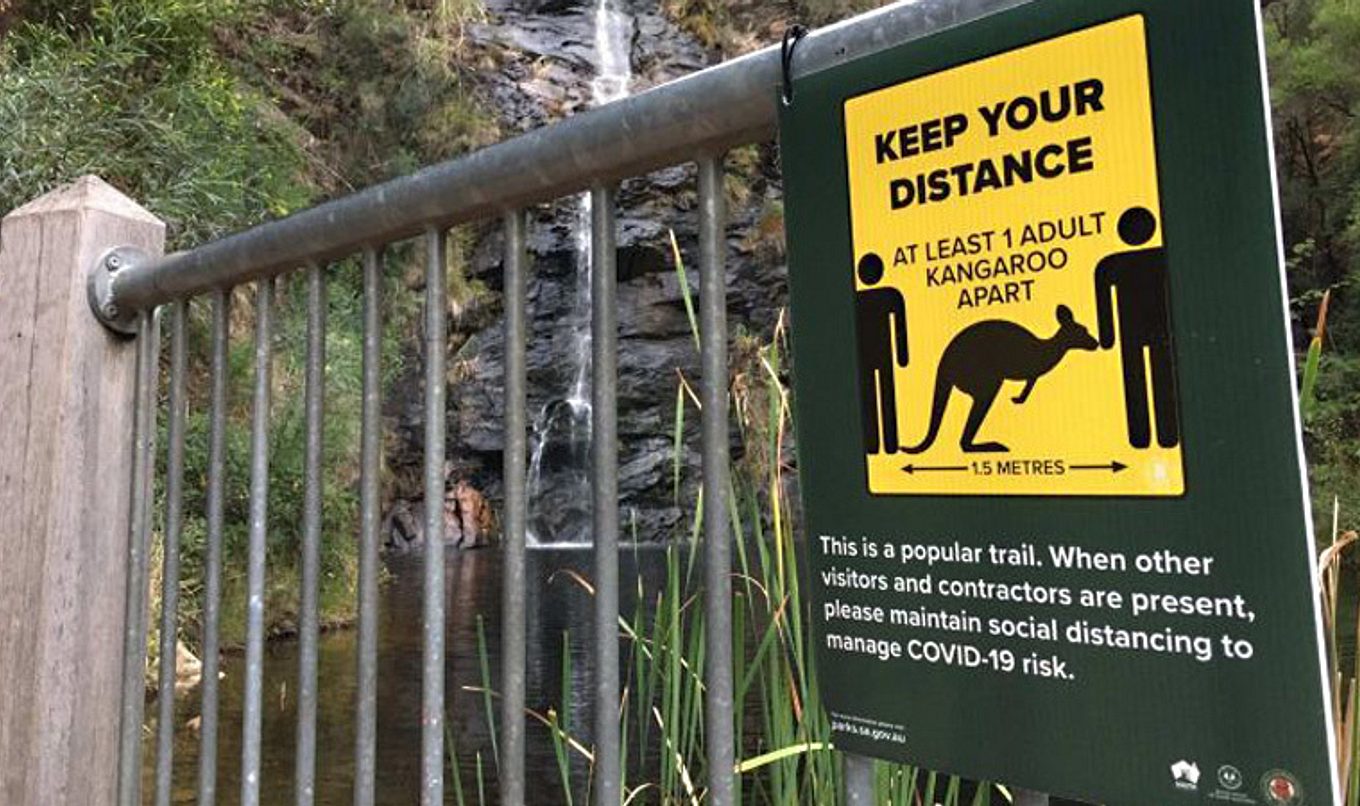 People can visit parks for recreation during the pandemic, provided the park is in their local neighbourhood and all the social distancing rules and guidelines are followed.
However, in the interest of public health and safety Cleland Wildlife Park will close at 5pm today. Mount Lofty Botanic Gardens, Seal Bay, Naracoorte and Tantanoola Caves and Old Adelaide Gaol have already closed and will remain closed for the foreseeable future.
Campgrounds are closed in South Australian parks, and camping is also prohibited on unalienated or vacant Crown Land. State Government-managed hut and homestead accommodation is also closed.
National Parks and Wildlife Service Executive Director Mike Williams said that still leaves plenty of options for recreation, with parks and reserves covering 21 percent of the State.
"South Australia's national parks remain open and provide an excellent place for people to get outside and take care of their physical and mental wellbeing during these times while still practising social distancing, Mr Williams said.
"It is still important we avoid non-essential travel to stop the spread of COVID-19, which is why we want people to only visit their local park. You know a park is local if you can comfortably walk there, ride there within 30 minutes or drive there within ten minutes.
"This Easter weekend we will have double the normal amount of park rangers on duty in the Adelaide Mount Lofty Ranges region, to ensure people follow the social distancing rules and guidelines.
"It is great to see most South Australians doing the right thing and behaving well in parks during this challenging time.
"We've put up new signage in some of our more popular parks to remind people that they should stay 1.5 metres apart – with the signs indicating this distance is equivalent to the space taken up by a kangaroo, emu, four echidnas or four koalas and people have responded extremely positively.
"We're recommending that people visit parks.sa.gov.au before they head out - to find parks that are in their neighbourhood instead of just visiting popular spots such as Waterfall Gully which may not be local."
Mr Williams said it's a good time to remind people that although most national parks do not allow dogs, there are a number of parks where dogs are welcome, subject to being on a suitable lead.
"We're welcoming a lot of regular visitors back into parks and also seeing a lot of new visitors. In those parks where dogs are permitted, they must be walked on designated walking trails, on a lead of no more than two meters, and under their owners' control at all times.
"Our park rangers will be there to ensure park visitors follow the rules so make sure you do the right thing."
The latest information on SA parks and gardens is available here: www.parks.sa.gov.au and www.botanicgardens.sa.gov.au
Stay up-to-date on COVID-19 at: www.sahealth.sa.gov.au/COVID2019.