Yorke Peninsula hooded plover season rated one of the best
A dedicated team of volunteers on Yorke Peninsula has recorded the survival of 15 more hooded plover fledglings than last year, exceeding breeding season expectations for the shy and vulnerable shorebird that lays its eggs on the beach.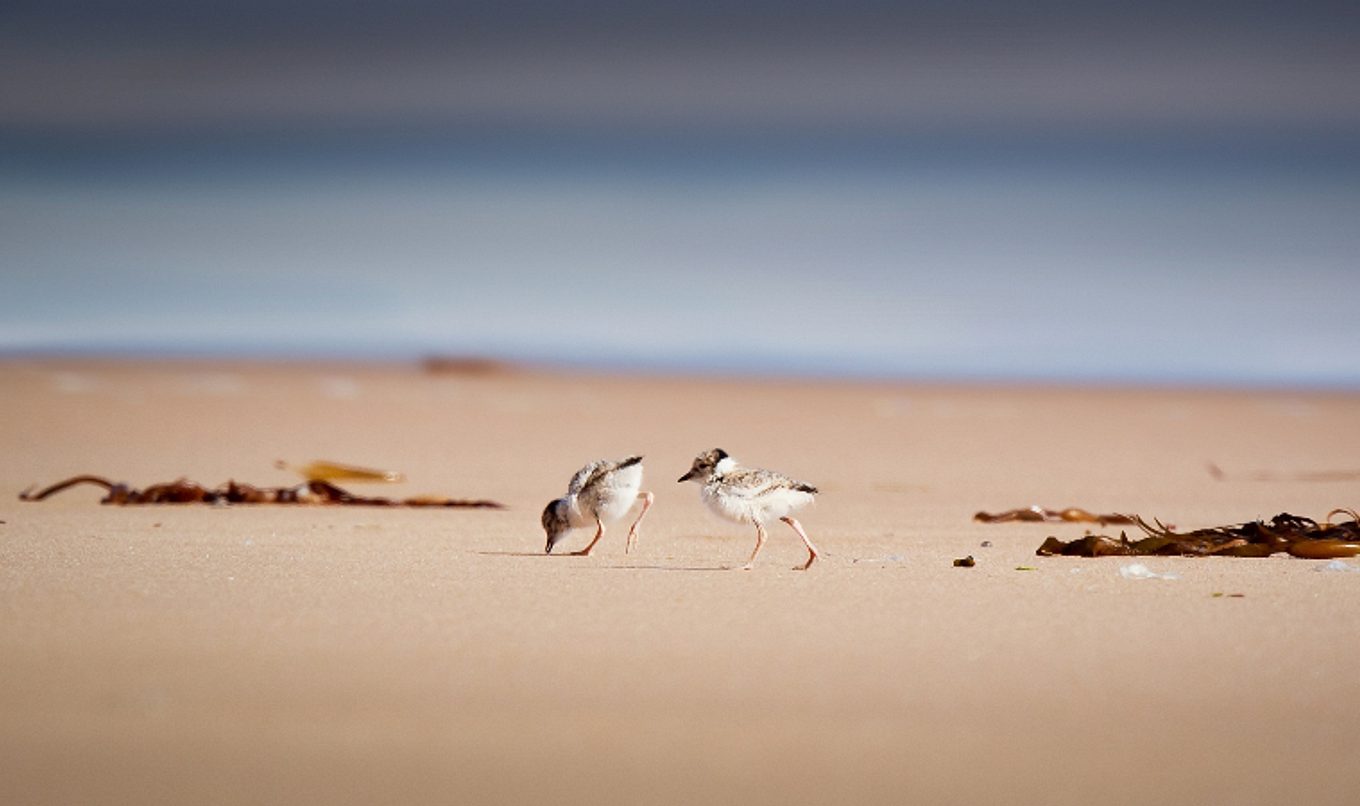 This year's data shows 19 hooded plover fledglings from 14 pairs, compared to four fledglings from three pairs the previous season. In 2017/18, there were 12 fledglings from eight pairs and nine fledglings from four pairs the year before.
The news is a welcome boost for volunteers who work hard to help hooded plover parents sustain their tiny, camouflaged chicks until they can fly at five weeks of age.
Hoodies, as they're affectionately known, are particularly vulnerable because their nests are exposed, shallow scrapes in the sand and they hatch during the most popular months for beach goers.
They survive against the odds by avoiding unsuspecting people and their dogs, vehicles and numerous other predators while they forage for food near the water's edge.
BirdLife Australia's Beach-nesting Birds Project Coordinator Dr Kasun Ekanayake considers this breeding season as one of the best for Yorke Peninsula since formal monitoring began eight years ago.
"The hooded plover population on Yorke Peninsula has had a really successful breeding season, managing to produce 15 more fledglings than last year," Dr Ekanayake said.
"There are still at least another eight chicks remaining this year and they will hopefully have a good chance of succeeding, mainly because the holiday season is over."
Hooded plovers have suffered steadily declining numbers across south-eastern Australia and are listed as vulnerable in South Australia and Victoria and critically endangered in New South Wales with only 60 birds remaining in the wild.
A strong community group of volunteers on Yorke Peninsula is also making a difference to hooded plover survival rates, by installing signs and fences around nest and chick sites to raise awareness among beachgoers.
"We have been able to detect more fledglings this year as we've had more eyes on the ground with a few new volunteers recruited early in the season," Dr Ekanayake said.
"Success on a few popular busy beaches can also be attributed to management, where the volunteers installed fences and/or signs on the beach alerting beachgoers to the presence of nests or chicks."