SA parks are open for locals to visit
South Australia's national parks are available for local people to visit their local park, as long as visitors follow all State and Federal Government COVID-19 guidelines.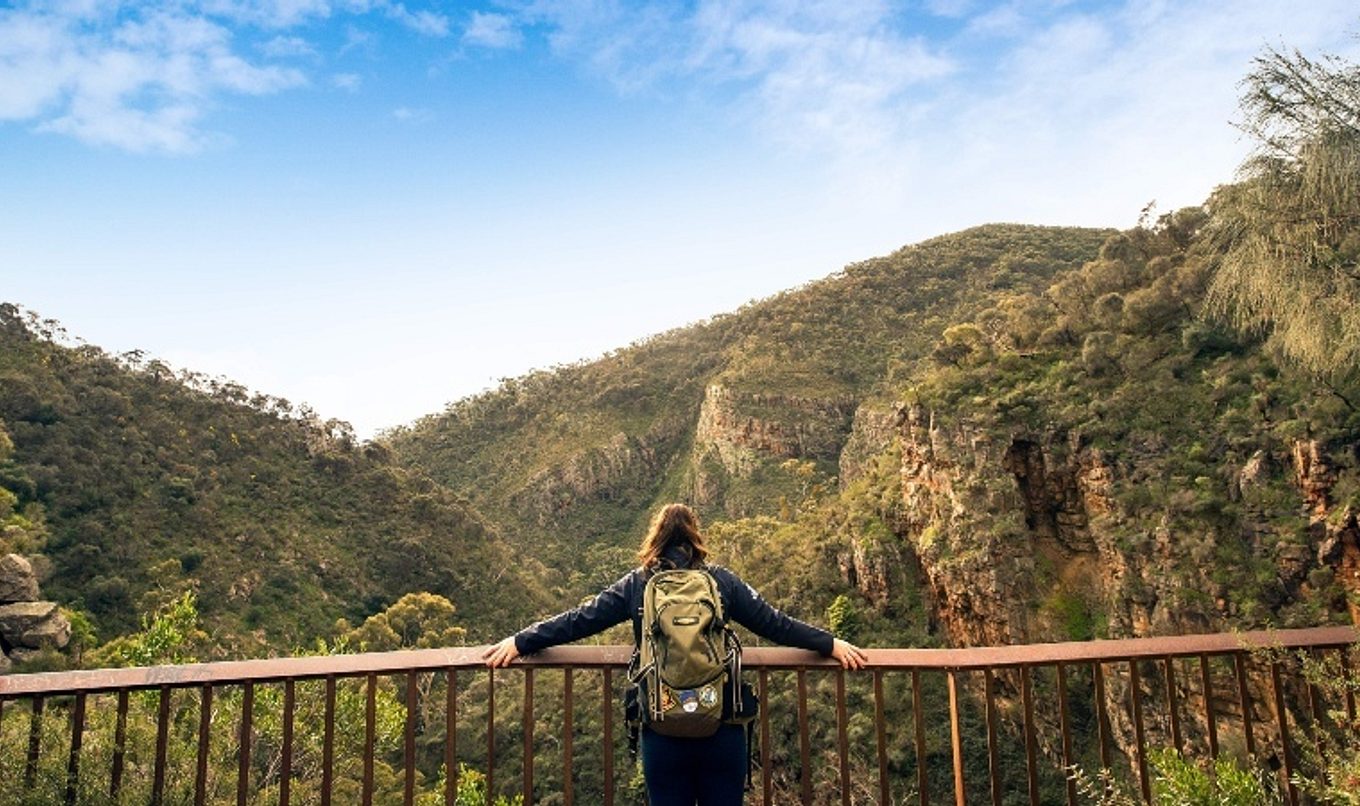 Cleland Wildlife Park will also remain open, along with the Adelaide Botanic and Wittunga Botanic Gardens.
However all campgrounds in SA parks will close, along with DEW-managed hut and homestead accommodation.
Mount Lofty Botanic Gardens, Seal Bay, Naracoorte and Tantanoola Caves and Old Adelaide Gaol will close also in the interests of public health and safety.
Department for Environment and Water Chief Executive John Schutz said parks and gardens will remain open to local visitors as long as people comply with new social distancing and hygiene requirements.
"We are blessed with a huge network of walking and cycling trails in world-class parks, gardens and open spaces that are within easy reach of most people," Mr Schutz said.
"For those who are well, and for those who are not required to self-isolate, there are plenty of beautiful natural places to visit.
"With so many public places now closed, it's good to know there are still opportunities to connect with nature and de-stress in our open spaces.
"But it's vital that we all follow social distancing guidelines, choose a park or garden near your home, keep a safe distance from others, and practice good hygiene.
"Regrettably we will be temporarily closing the Mount Lofty Botanic Gardens and selected DEW-managed commercial sites from COB today (Friday 27 March) in the interests of public health.
"For the same reason all campgrounds in SA parks and other DEW-managed accommodation will be closed and refunds will be provided for existing bookings.
"We will work with those visitors who are currently staying in our campgrounds to make arrangements for them to leave as soon as practical.
"We have also implemented changes at several of our visitor centres and other sites to comply with all relevant State and Federal government requirements."
The latest information on SA parks and gardens is available here: www.parks.sa.gov.au and www.botanicgardens.sa.gov.au
Stay up-to-date on COVID-19 at: www.sahealth.sa.gov.au/COVID2019, https://www.sa.gov.au/covid-19 and https://www.health.gov.au/news/healthalerts/novel-coronavirus-2019-ncov-health-alert