$22 million boost for SA parks
South Australia's iconic nature-based tourism sector - from pristine national parks to world-class visitor attractions on KI - will get a $22 million funding injection.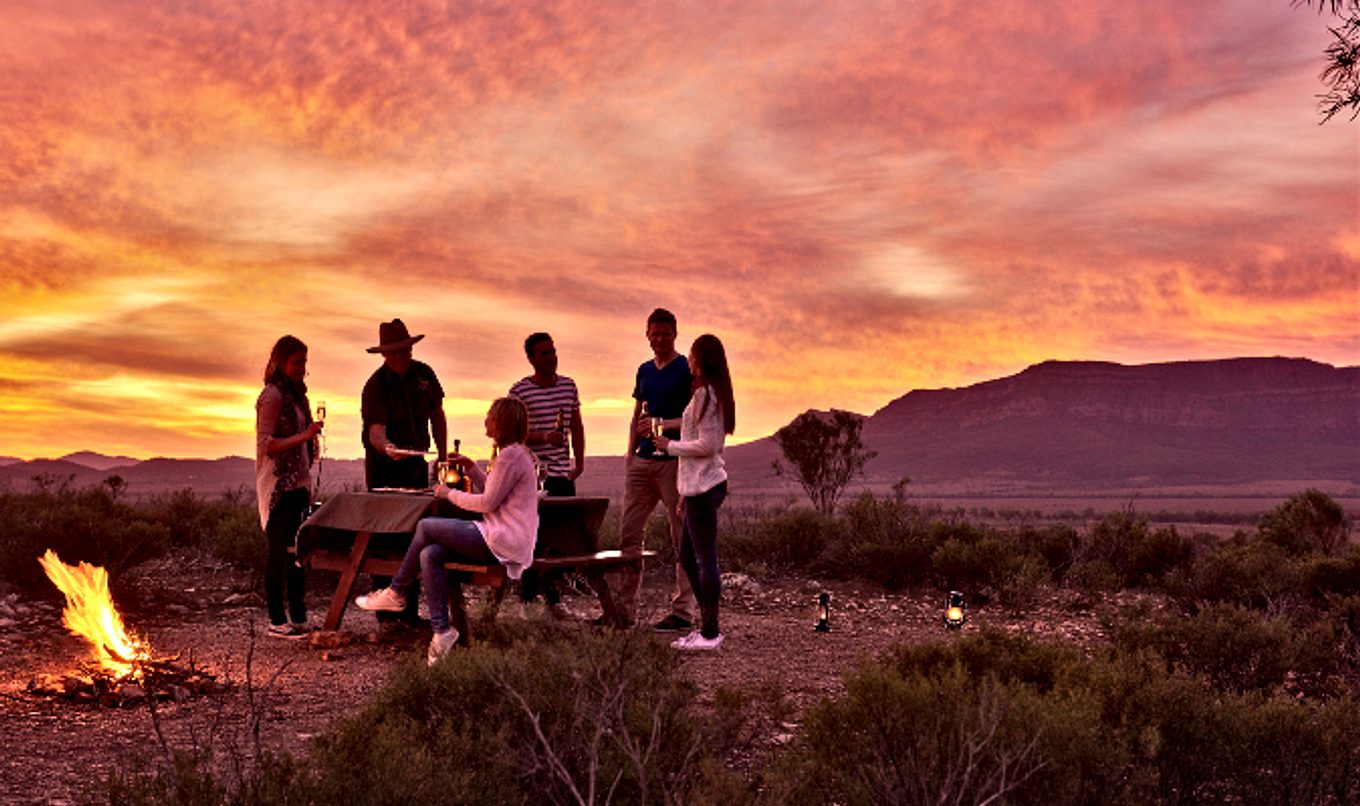 The State Government's new Parks 2025 plan will activate nature-based tourism and fast-track the recovery of regional economies, which have been hard hit by national and international events.
The initial funding will be directed to:
Kangaroo Island ($7 million): Enhanced visitor experience and facilities at Seal Bay, new visitor precinct at Antechamber Bay, upgraded visitor facilities at Murray Lagoon, a signature camping experience at D'Estrees Bay and a new visitor experiences at Cape Willoughby.
Southern Flinders Ranges National Park ($5 million): to upgrade visitor facilities, including hiking, cycling and horse-riding trails, and develop an international mountain bike destination at Mt Remarkable.
Ediacara Fossil Experience ($3 million): to create a major visitor experience at Nilpena to showcase the state's unique Ediacaran fossils, which are 550 million years old.
Ikara-Flinders Ranges National Park ($1 million): to renew visitor infrastructure and experiences in partnership with traditional owners.
Cleland Wildlife Park ($1 million): to build a new koala hold facility.
Nature-Based Tourism Co-investment Fund ($5 million).
The Parks 2025 strategy identifies a range of economic stimulus measures to be delivered by the State Government to help the tourism industry continue to thrive.
The aim is to double nature and heritage tourism expenditure to $3.4 billion over the next decade, creating 4000 new jobs.
The Nature-Based Tourism Co-Investment Fund will encourage tourism operators to invest in expanded or new operations, with grant criteria to be determined in consultation with key stakeholders.
Tourism operators will also be expected to contribute to conservation programs in their local area, such as restoring habitats, revegetation and rewilding projects.
The partnerships will increase the use and enjoyment of our parks and revenue generated can be reinvested into critical conservation programs.
For more information about visit: www.parks.sa.gov.au/parks2025