After bushfire Adelaide Hills gardening tips
You can now register for a workshop to find about restoring soil and starting small to regenerate your garden after bushfire with TV gardener Sophie Thomson.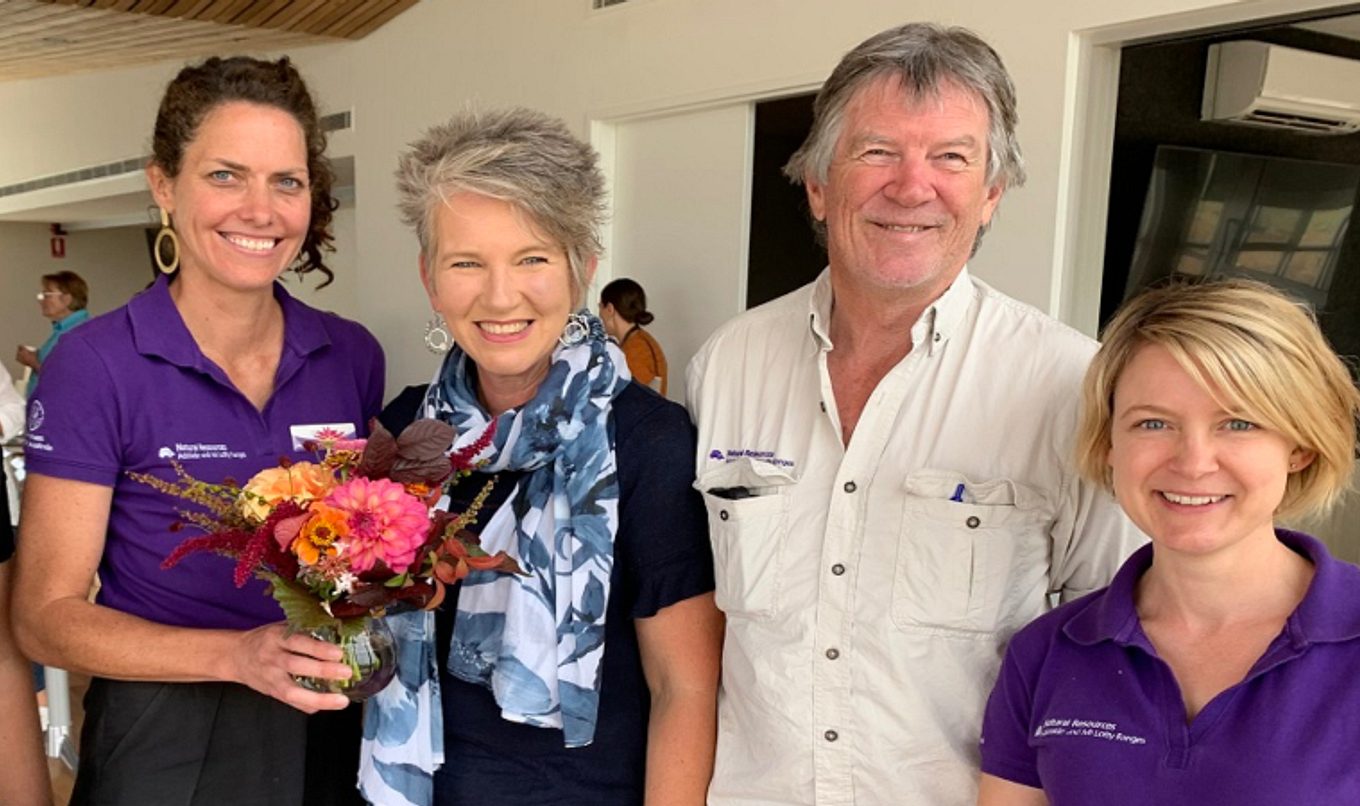 ABC Gardening Australia presenter Sophie Thomson hosted a workshop late last month and will present another on 21 March at Lobethal to support recovery after the Cudlee Creek fires.
Ms Thomson said the workshop provides support and a way forward for the many Adelaide Hills residents whose gardens were damaged or lost in the recent bushfires.
"Losing a garden to fire can be devastating and can have a huge impact on both our physical and mental health, because gardens are often our sanctuaries where we can forget the worries of the world," Ms Thomson said.
"Starting to create some green space around you again will make you feel so much stronger, and help with the other parts of the recovery process.
"It is important to start from the ground up, by getting the soil back to life.
"Soil can be drastically altered by fire, impacting moisture, nutrients, organic matter and the seed bank, and leaving large volumes of ash behind.
"The best way to restore soil life is through the use of organic matter such as compost, compost teas or soil probiotics, topped with mulch.
"I'd also suggest to think big, but start small.
"Even if it's just a few pots with colourful flowers by the front door, every time you see it, it will restore you and you will be ready to take on bigger challenges.
"For the long term, irrigated areas such as vegetable gardens, lawns and orchards can be located close to the house, while native vegetation could be located further away.
"This would help keep the area around the house cool and moist, and as a result it may be better able to withstand fire."
To book your place at the upcoming workshop on 21 March visit https://www.naturalresources.sa.gov.au/adelaidemtloftyranges/get-involved/events/200321-gardening-after-fire-workshop-with-sophie-thomson
The workshop is funded by the Adelaide and Mount Lofty Ranges Natural Resources Management Board.