Learning about water through play
A new nature play space in the Riverland uses play to provide education about river management and water flow.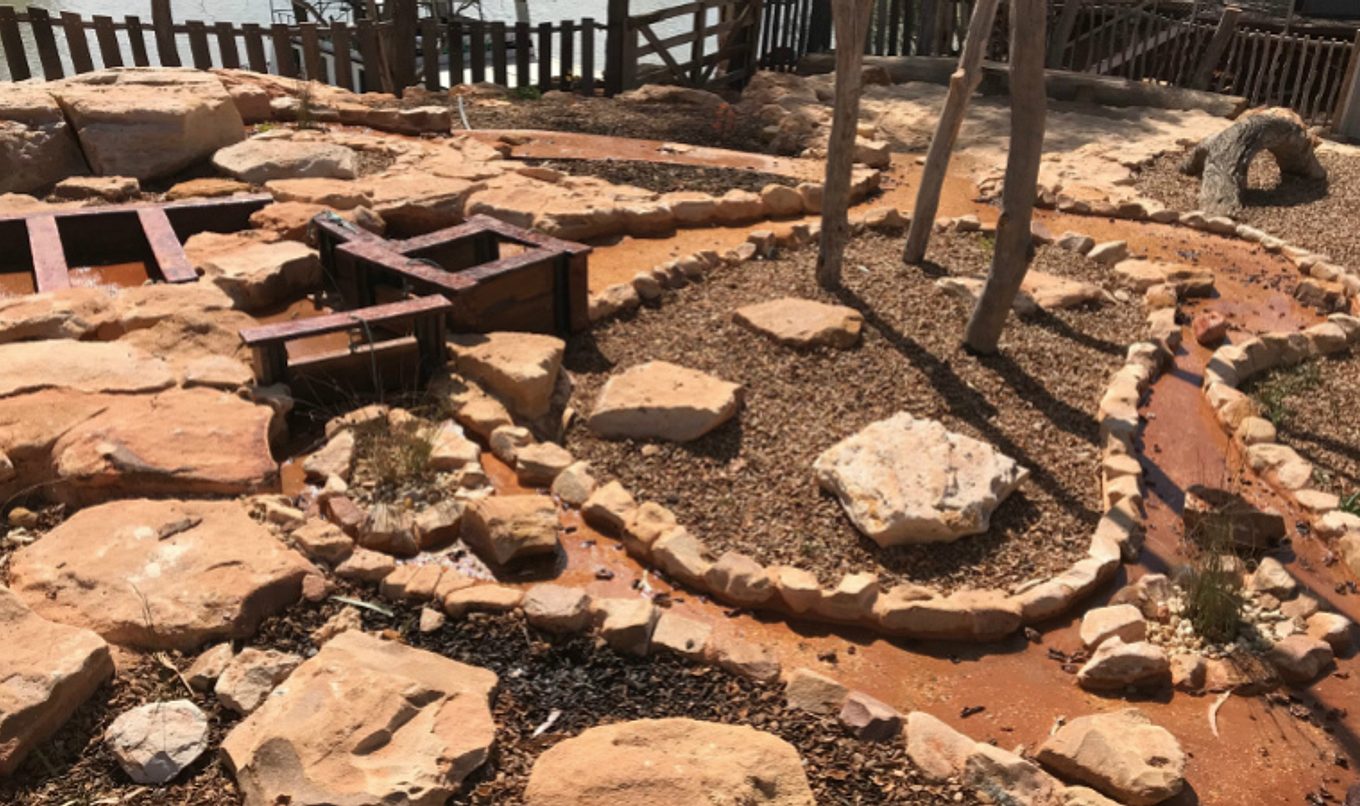 The water-themed space is on the grounds of the Woolshed Brewery at Murtho, near Paringa.
The historic site is close to the Murtho Weila wetland, an environmental asset where works were undertaken as part the Riverine Recovery Project (RRP).
Originally planned as an interpretive hub as part of the RRP, it was modified after discussions with the landholder revealed there was the opportunity to do something more innovative.
The site uses natural materials to simulate a range of waterways and water-management structures.
It uses simplified versions of weirs and regulators that children can lift to show how rivers can be managed. It also helps explain why we need water to go up and down at various times and in various places.
There is also a fish maze that illustrates how structures can allow fish to move from one part of the river to another.
The original design by landscape architect Peter Semple was brought to life by Climbing Tree Creations and reflects local waterways, floodplains and wetlands to provide an interactive, educational experience around how these systems are managed.
Nature play is widely accepted to be an important part of a child's development by helping them learn important skills such as:
problem solving and learning cause and effect
learning how to play with others through compromise, conflict resolution and sharing
development of fine and gross motor skills
·nurturing their creativity and imagination
discovering their independence and positive self-esteem
The owners of the Woolshed, Tom Freeman and Sarah Dowdell, have committed to making water available for the play space as much as possible and will take on its maintenance.
"As a Riverland business we are very aware that the River Murray is the lifeline of our communities and industry. We are pleased to be able to support this educational play space, which will help future generations understand how important it is to manage the health of the river," Mr Freeman said.
The project was funded through the joint Australian and South Australian governments' Riverine Recovery Project and provides an educational legacy for this 10-year environmental restoration program.