Torrens Lake algae control effort underway for 2019-20
The annual project to control blue-green algae in the Torrens Lake during summer will begin on Friday 13 Dec with a release of fresh water from upstream storages.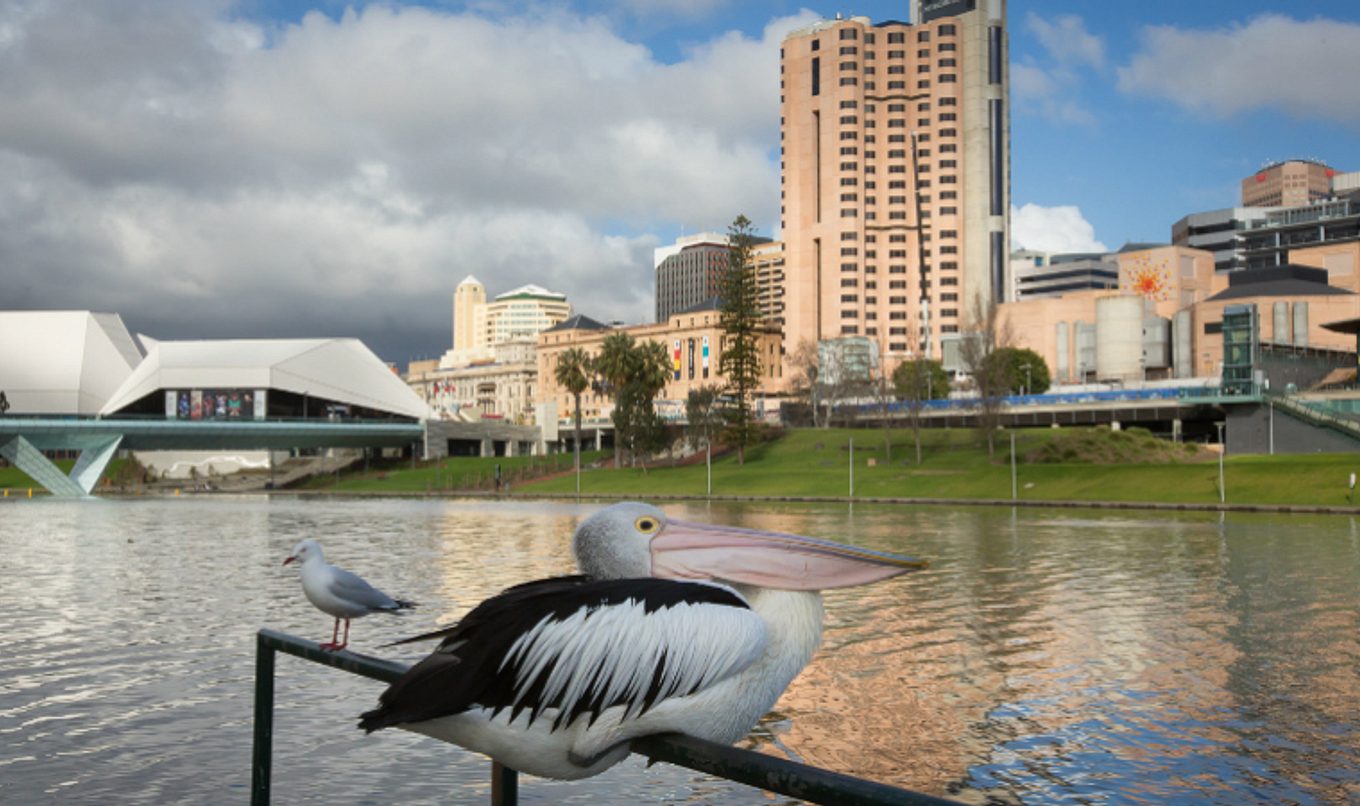 The three-day flow of water will help reduce blue-green algae in the lake, with the aim of preventing a build-up in the weeks before Christmas and New Year.
In anticipation of the release, a small channel will also be excavated across the narrow stretch of beach from the Torrens outlet to the sea at Henley Beach South, ensuring an easy passage for water coming down the river. No sand will be removed from the beach during this work.
Dr Nadine Kilsby from Natural Resources Adelaide and Mt Lofty Ranges said 2019-20 would be the ninth year of the River Torrens Water Quality Improvement Project, which has been successful in preventing lake closures for the past six years.
"Torrens Lake is one of Adelaide's premier public spaces; however, as water stops flowing into the lake over summer, it slowly heats up, making conditions ideal for blue-green algae," Dr Kilsby said.
"At high concentrations, toxins from some species of blue-green algae can be harmful to both people and wildlife, resulting in the closure of the lake for recreational use.
"However, since 2013 the strategy of using flows of fresh water into the lake has been successful in controlling blue-green algae growth."
Dr Kilsby said particular care would be taken with excavation across the beach from the river outlet. Spotters will be in place to alert the machinery operator to the presence of any protected Hooded Plovers.
The River Torrens Water Quality Improvement Project had been developed with the support of the Adelaide and Mount Lofty Ranges Natural Resources Management Board, the Department for Environment and Water, SA Water, the Environment Protection Authority and the City of Adelaide.
Following the release of the water, higher than usual flows will be noticeable in the River Torrens for around three days as water makes its way from the hills, through the city to the Torrens outlet.
Water resulting from the flows will be of a better quality than stormwater. However, as with all flows into the sea from urban areas, beach goers are encouraged to avoid swimming in turbid or discoloured water.
For updates about the River Torrens project during summer, visit: www.naturalresources.sa.gov.au/adelaidemtloftyranges