Catastrophic fire danger closes parks tomorrow
Parks and reserves in some parts of the state will be closed tomorrow (Monday, 30 December) due to catastrophic fire danger conditions.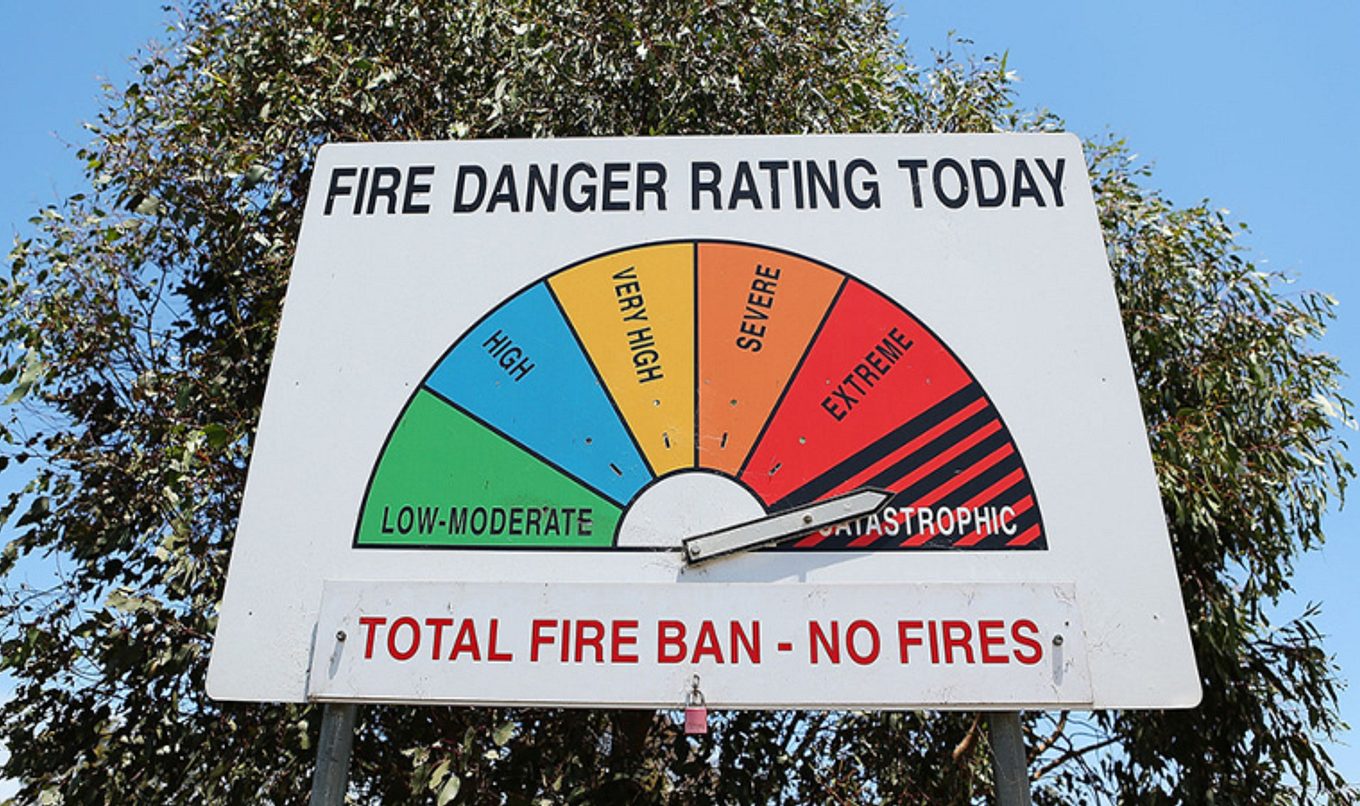 The Bureau of Meteorology has declared three fire ban districts as catastrophic tomorrow. This includes the Mount Lofty Ranges, Mid North and the Yorke Peninsula.
Park closures will begin at midnight tonight and will be in place until midnight Monday.
The following parks and reserves will be closed: (includes Cleland Wildlife Park and Belair State Flora Nursery)
Mount Lofty Ranges
Adelaide International Bird Sanctuary NP– Winaityinaityi Pangkara, Aldinga Scrub CP, Angove CP, Anstey Hill RP, Belair NP (including the State Flora Nursery), Black Hill CP, Blackwood Forest RP, Brownhill Creek RP, Bullock Hill CP, Cleland CP (including Waterfall Gully), Cleland Wildlife Park, Cobbler Creek RP Cox Scrub CP, Cox Scrub CR, Cromer CP, Currency Creek GR, Deep Creek CP, Eric Bonython CP, Eurilla CP, Finniss CP, Giles CP, Greenhill RP, Gum Tree Gully CP, Hale CP, Hesperilla CP, Horsnell Gully CP, Kaiserstuhl CP, Kenneth Stirling CP, Kyeema CP, Lawari CP, Mark Oliphant CP, Morialta CP, Mount Billy CP, Mount George CP, Mount Magnificent CP, Mylor CP, Myponga CP, Newland Head CP, Nixon - Skinner CP, O'Halloran Hill RP, Onkaparinga River NP, Para Wirra CP, Pullen Island CP, Sandy Creek CP, Scott Creek CP, Shepherds Hill RP, Spring Mount CP, Stipiturus CP, Sturt Gorge RP, Talisker CP, The Knoll CP, Totness RP, Waitpinga CP, Warren CP, West Island CP, Wiljani CP, Yulte CP
Mid North
Adelaide International Bird Sanctuary NP – Winaityinaityi Pangkara, Caroona Creek CP, Clements Gap CP, Clinton CP, Hopkins Creek CP, Martindale Hall CP, Mimbara CP, Mokota CP, Napperby Section within the Wirrabarra Range, Spaniards Gully CP, Pandappa CP, Red Banks CP, Spring Gully CP
Yorke Peninsula
Althorpe Islands CP, Bird Islands CP, Carribie CP, Clements Gap CP, Clinton CP, Goose Island CP, Innes NP, Leven Beach CP, Minlacowie CP, Point Davenport CP, Ramsay CP, Thidna CP, Troubridge Island CP, Warrenben CP, Wills Creek CP
Seven parks in the Adelaide Hills, Kangaroo Island and Upper South East continue to be closed due to bushfires until further notice. They are Cudlee Creek CP, Montacute CP, Porters Scrub CP and Chaleston CP in the Adelaide Hills, Western River WPA on Kangaroo Island and Carcuma CP and Bunbury CP in the Upper South East.
CP = Conservation Park, CR = Conservation Reserve, GR = Game Reserve, NP = National Park, RP = Recreation Park, RR = Regional Reserve, WPA = Wilderness Protection Area