Join an inclusive bushwalk
Belair National Park will hold a special bushwalk to mark the International Day of People with Disability.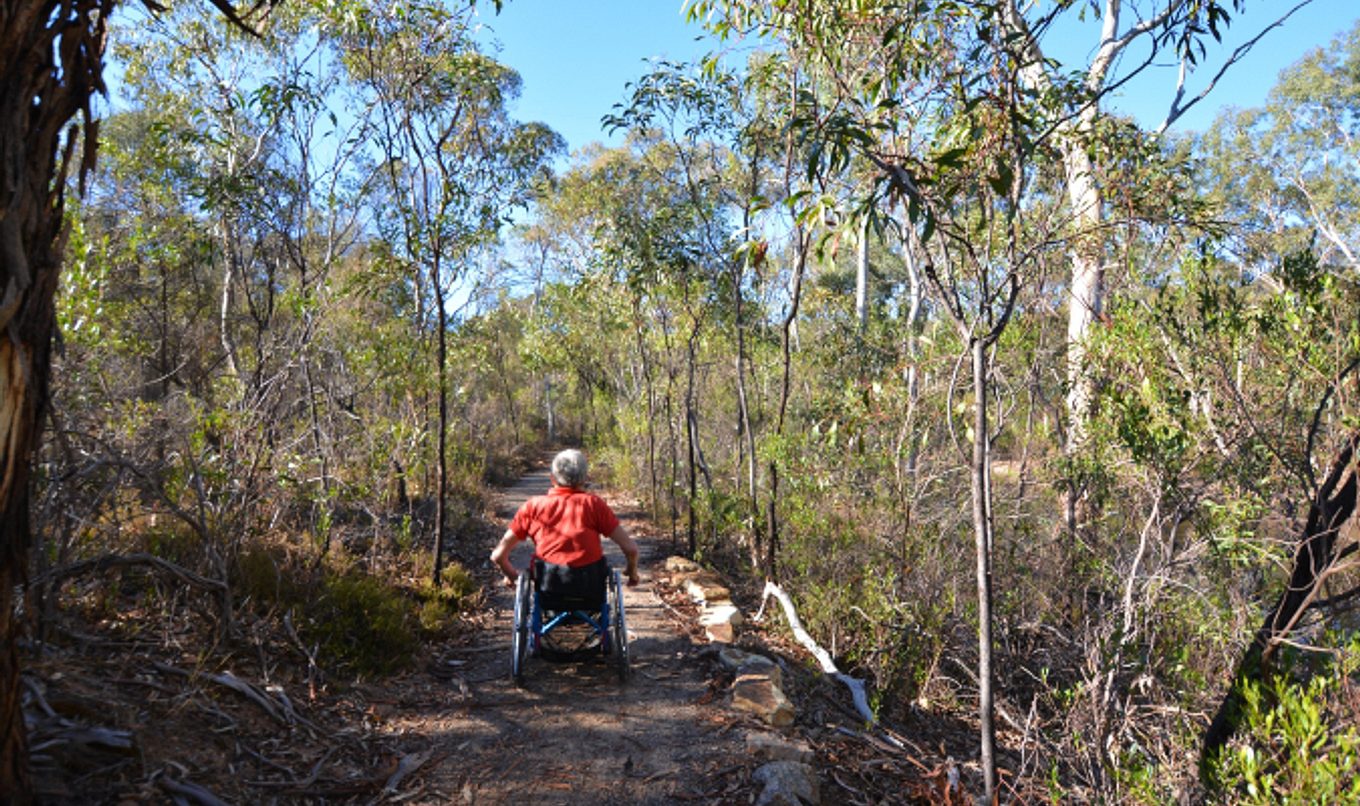 The Wheely Good Bushwalk on Tuesday, 3 December is open to people of all abilities, including those in wheelchairs, and will follow selected accessible trails.
It is one of five parks hosting community events to mark the day.
Senior project officer Yvette Eglinton said, National Parks and Wildlife Service South Australia rangers would guide the walk at Belair along several trails.
"Everyone should be able to enjoy South Australian parks and this event will highlight some of the ways people of differing abilities can share an experience in nature," she said.
"The rangers will take people along several trails with a mix of bitumen, compacted and gravel surfaces. The full trip is around 6km but there is an option to do half the walk and then turn back."
Some assistance might be required for an ascent on the walk. An Auslan interpreter will accompany walkers.
Belair is also offering a guided bus tour of the park in areas normally inaccessible to public vehicles.
There will be ranger guided walks at Onkaparinga, Para Wirra and Deep Creek parks, plus a guided kayak tour at Adelaide Dolphin Sanctuary.
The United Nations-supported International Day of People with Disability aims to increase public awareness, understanding and acceptance of people with disability and celebrate their achievements and contributions.
The theme for 2019 is "the future is accessible" and the message is to work together to recognise and remove barriers so that people are not excluded.
At least 18 parks in South Australia have one or more accessible features, including trails, parking, toilets, picnic areas and campsites.
The Wheely Good Bushwalk will start at 5pm on 3 December and end with a barbeque with the rangers.
Participants need to bring at least one litre of water. Registration is via Eventbrite.
For general information about accessibility in South Australian parks, visit the National Parks and Wildlife Service website.