Shorebird and dolphin festival makes the most of our coast
Come along to this month-long festival of events making it easy to discover the amazing wildlife along the Adelaide north coast.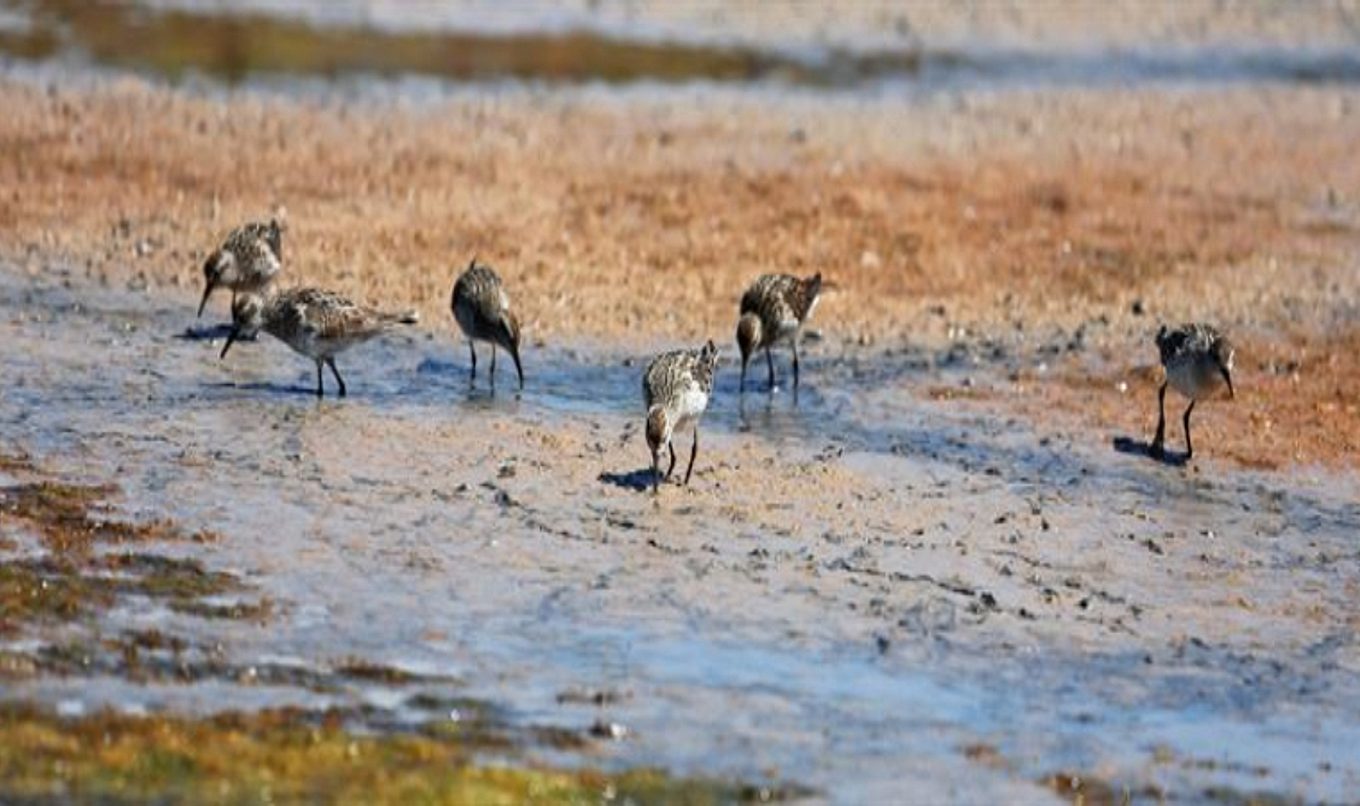 National Parks and Wildlife Service South Australia District Ranger Janine Kraehenbuehl, said the sanctuaries, which stretch from Port Adelaide to Port Parham, are home to a resident pod of breeding bottlenose dolphins and more than 20,000 shorebirds which migrate here each spring from the Arctic Circle.
"The festival begins with a ranger-guided walk through the St Kilda Mangrove Trail, and during November there will be other opportunities to explore the sanctuaries, including sunset walks, kayaking through the mangroves and bird-watching on the beach," she said.
"Dolphin lovers can get up close and personal by joining the Dolphin Census Day on November 16, or learn something new at Science in the Sanctuary on November 11 with a panel of marine experts.
"This year we are again running the popular behind-the-scenes tour of SA Museum's Bolivar facility, and the walking tour of Torrens Island with stories of its fascinating histories.
"Outdoor lovers can take a stand-up paddleboard trip through the Dolphin Sanctuary or explore the Ship's Graveyard by kayak.
"Kids will love the Junior Ranger Discovery Day including a free cruise on the Dolphin Explorer, or might like to try their artistic skills to paint wooden shorebirds at St Kilda to help raise community awareness of our natural environment."
There's also the chance to win a 12-month vehicle pass to South Australia's national parks by entering the Parkapiki competition.
The Adelaide Shorebird and Dolphin Festival is presented by National Parks and Wildlife Service South Australia with support from the Adelaide and Mount Lofty Ranges Natural Resources Management Board.
For full details of the festival visit the National Parks and Wildlife Service South Australia website.