Heat expected to affect flying foxes
Hot weather is likely to impact on the grey-headed flying fox colony in Adelaide's Botanic Park.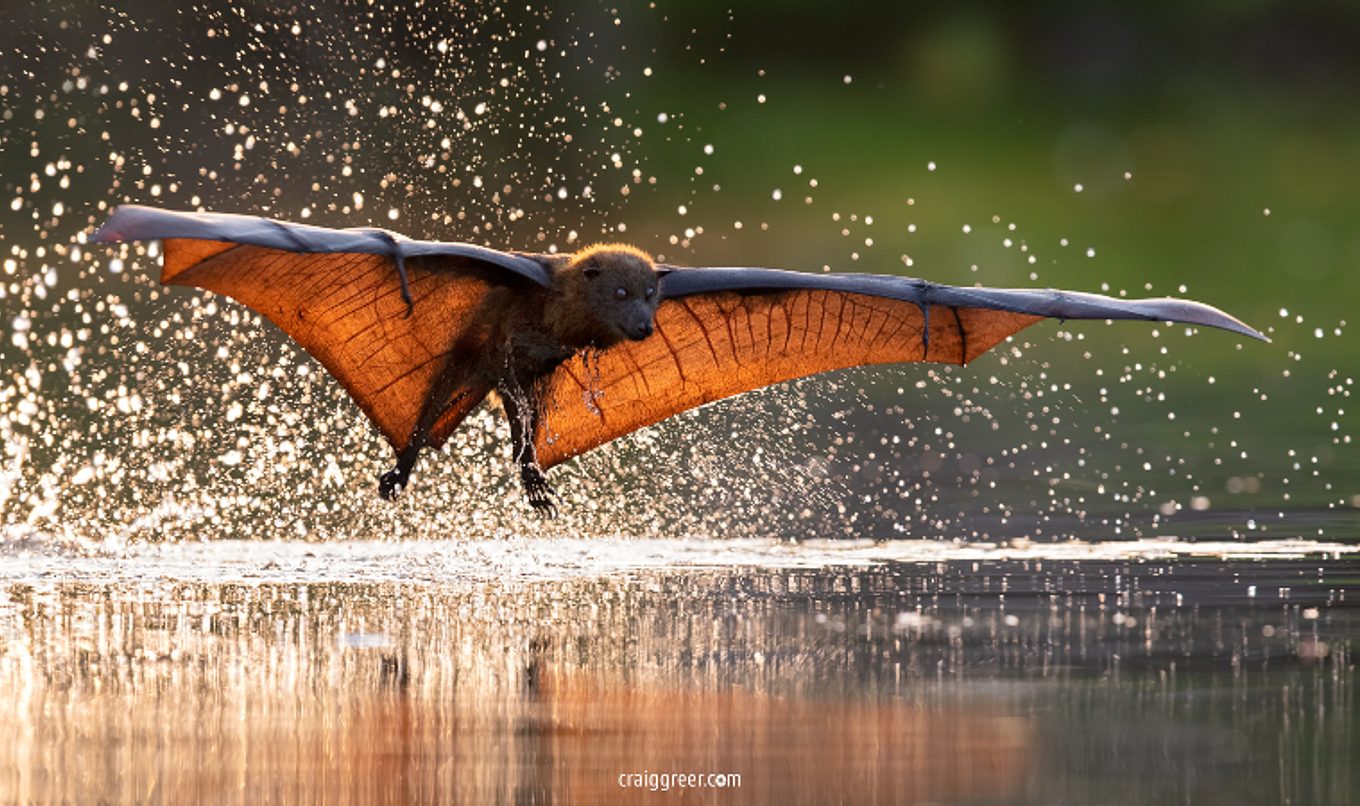 Ecologist Jason van Weenen said there has been a clear trend - as the colony has grown over recent years - of increasing numbers of young grey-headed flying foxes succumbing to heat stress.
"A burst of hot weather in mid-November resulted in around 500 deaths in the colony, and with even more severe conditions predicted through till Friday, signficicant numbers are anticipated to succumb to heat stress," Mr van Weenen said.
"In January, temperatures reached 46C which resulted in the deaths of around 3000 bats from the colony. The colony now has around 20,000 bats.
"In these hot conditions the young grey-headed flying foxes are particularly vulnerable so we may see significant numbers of pups die due to the heat over the next few days."
The Department for Health and Wellbeing's acting Chief Public Health Officer, Dr Chris Lease said, any contact with a bat can be dangerous and the animals must only be handled by appropriately trained and vaccinated bat handlers.
"Bats can carry a range of serious diseases that can be transmitted to humans if they are bitten or scratched by an infected bat, including Australian bat lyssavirus (ABLV), which causes rabies," Dr Lease said.
Like most wild animals, healthy bats are naturally shy and will not approach humans or allow themselves to be handled. However, during summer it's more common to see bats, particularly young flying foxes on the ground as they're sensitive to the heat.
In an effort to reduce stress on the bats, Botanic Gardens and State Herbarium staff are using strategies such as running sprinklers near the colony in Botanic Park to cool them off. There may also be exclusion zones set up around the colony to protect the animals and for public safety. You can help the flying foxes by using any detours in place.
If you are scratched or bitten by any type of bat, wash the wound thoroughly with soap and water, apply an antiseptic (such as povidone iodine) and seek urgent medical attention.
If you see a bat on the ground - living or dead - do not touch it under any circumstance. Instead contact the Botanic Park duty officer on 0401 120 913 or after hours, contact Fauna Rescue's 24-hour bat helpline on 0475 132 093.