7 million more oysters for SA's Windara Reef
Seven million hatchery-raised native oysters are being released into the wild this week on South Australia's Windara Reef, near Ardrossan.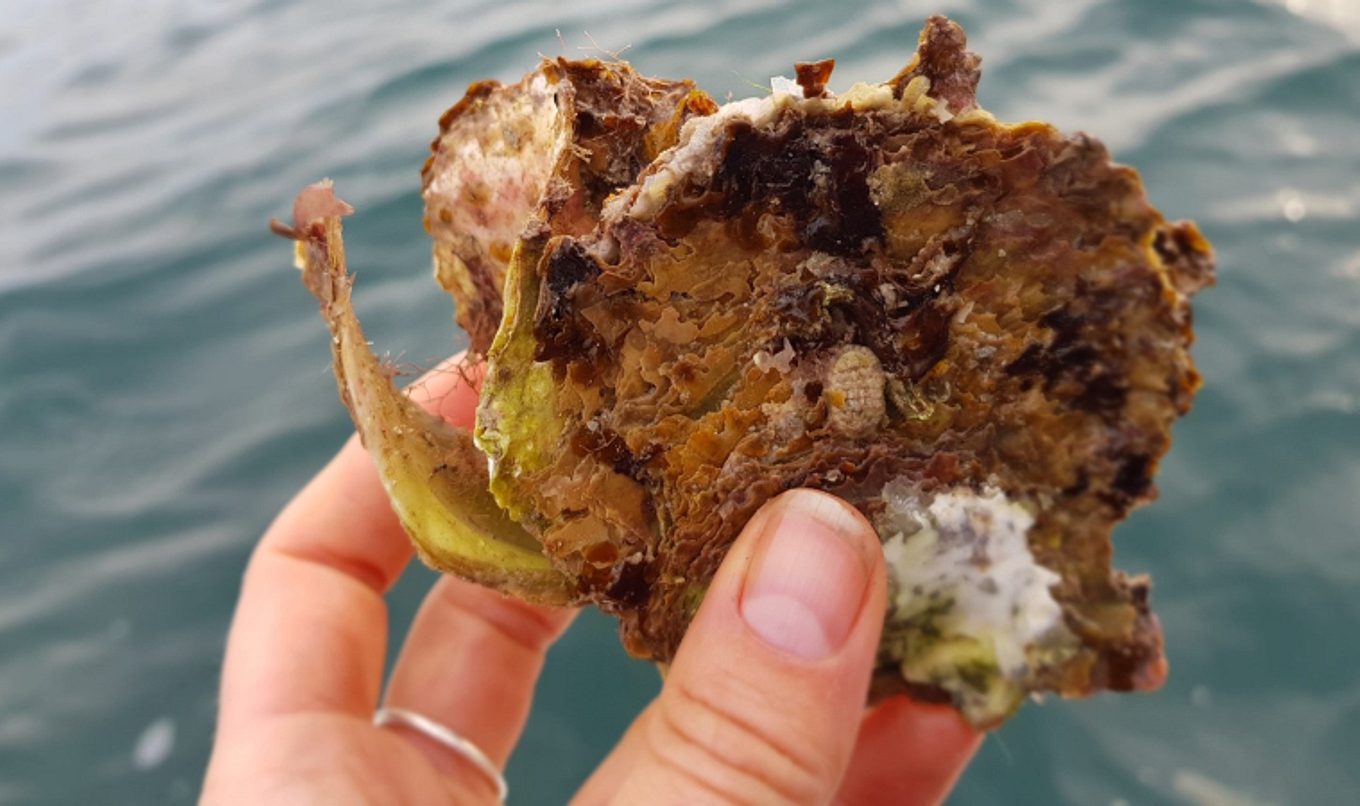 The Nature Conservancy, Marine Restoration Coordinator, Anita Nedosyko said, getting the oysters out on the reef is a huge milestone for the project and marks the completion of the construction of Windara Reef.
"We're already seeing millions of native oysters being naturally recruited onto the reef. The addition of seven million from the hatchery will really give the reefs a tremendous boost."
Windara Reef, off Rogues Point, near Ardrossan, is actually made up of 150 smaller reefs spread across 20 hectares of seafloor about a kilometre offshore under 10 metres of water. These reefs were constructed from limestone boulders and concrete 'reef balls' in 2017 and 2018. Around 80,000 hatchery-reared Australian Flat Oysters have already been released onto the reefs.
Rebuilding these locally extinct reefs will bring back so many benefits to the Gulf and its local communities, including greater marine biodiversity, boosting fish productivity and improving water quality in the region.
"While ordering a half-dozen oysters is a delicious delicacy, these half-dozen million native oysters are not for human consumption. Instead they'll bring other benefits to the area including cleaner water and more fish," added Ms Nedosyko.
Where do the young native oysters come from?
Adult broodstock used to produce the spat (young oysters) were collected from the wild by Primary Industries and Regions SA's research arm - the South Australian Research and Development Institute (SARDI).
The broodstock were allowed to spawn naturally at SARDI's hatchery, with larvae collected daily.
In huge 2,000 litre tanks, the larvae then settled naturally on recycled oyster shells sourced as part of our Shuck Don't Chuck shell recycling project. These shells are discarded waste from South Australian oyster farms and would otherwise have gone to landfill. In September, volunteers from the Friends of Windara Reef group and across Yorke Peninsula helped prepare 25 cubic metres of recycled shells for use in the project.
The larvae and spat received a clean bill of health before being transferred to Windara Reef by Gribbles Veterinary Pathology to ensure diseases were not transferred into the wild.
The Windara Reef project is a collaboration between The Nature Conservancy, the Government of South Australia, the Australian Government through the National Stronger Regions Fund, Yorke Peninsula Council and the University of Adelaide.
A second shellfish reef was recently announced for South Australia's metropolitan coastline. The new reef will be around the size of Adelaide Oval or approximately two hectares, and is expected to be completed by late 2020.