New app identifies major landmarks and attractions visible from Mt Lofty Summit
Locals and tourists visiting Mount Lofty Summit can now access a new tool to help them identify major landmarks and other points of interest on the Adelaide skyline.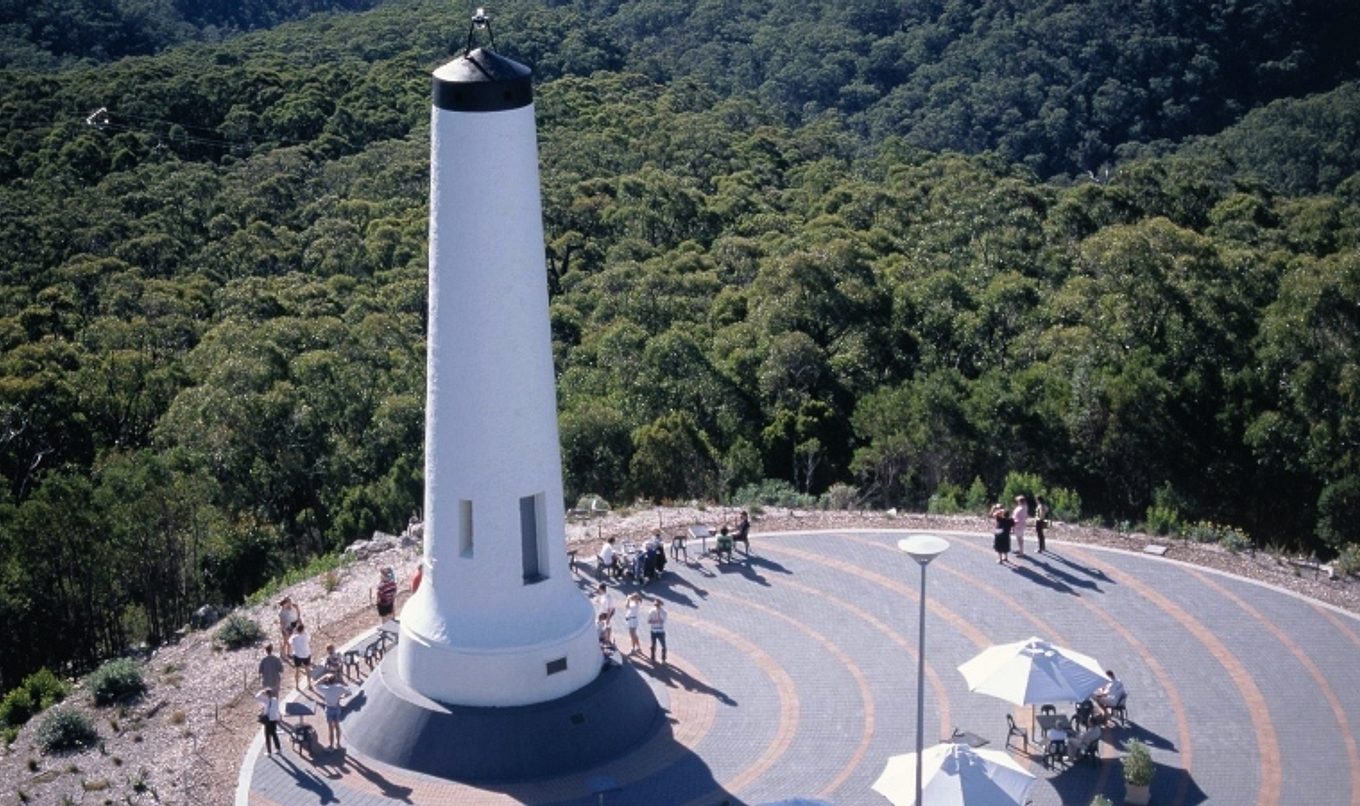 The Department for Environment and Water (DEW) has developed the Lofty 360 augmented reality app to help visitors know what they are looking at when taking in the ever-changing views from the 727-metre high summit.
The free interactive app can be used on mobile devices to identify locations such as Kangaroo Island and the Barossa Valley from the summit, and provide more information about those locations.
DEW Commercial Services Program Manager Gary Joyce said Mt Lofty Summit is a popular destination visited by 350,000 people a year, primarily for the spectacular views over Adelaide and across the Gulf St Vincent – and that makes it the perfect spot for such as app.
"Previously, visitors were able to view points of interest on the skyline using two onsite binoculars," Mr Joyce said.
"However, the department recently decided to adopt a more high tech approach, to give visitors an improved and more informative experience.
"Visitors can now download the free Lofty 360 app on their mobile device and the app will overlay information on their device's camera, so as the device is moved around, icons appear over points of interest in the distance.
"So, for example, by pointing the camera on your device towards Victor Harbor or the Barossa, the app will provide information on how far away those places are and what the places of interest are in that vicinity.
"All the main tourist sites around Mt Lofty are visible and the department hopes to add more places of interest over the coming months.
"App users will also be able to access information about tourism sites such as Cleland Wildlife Park, Adelaide Gaol, Naracoorte Caves, Seal Bay, the Adelaide Oval, Adelaide Botanic Gardens and more.
"The app will also show various major international cities, and other local attractions.
"The app may also be used from places other than the summit, giving users the full experience of the app and the places of interest to visit in South Australia."
Visitors will be alerted about the free app via signage placed around the Mt Lofty Summit Gift Shop.