New cockatoo aviary opens at Cleland
A new aviary featuring one of Australia's most iconic birds has opened at Cleland Wildlife Park.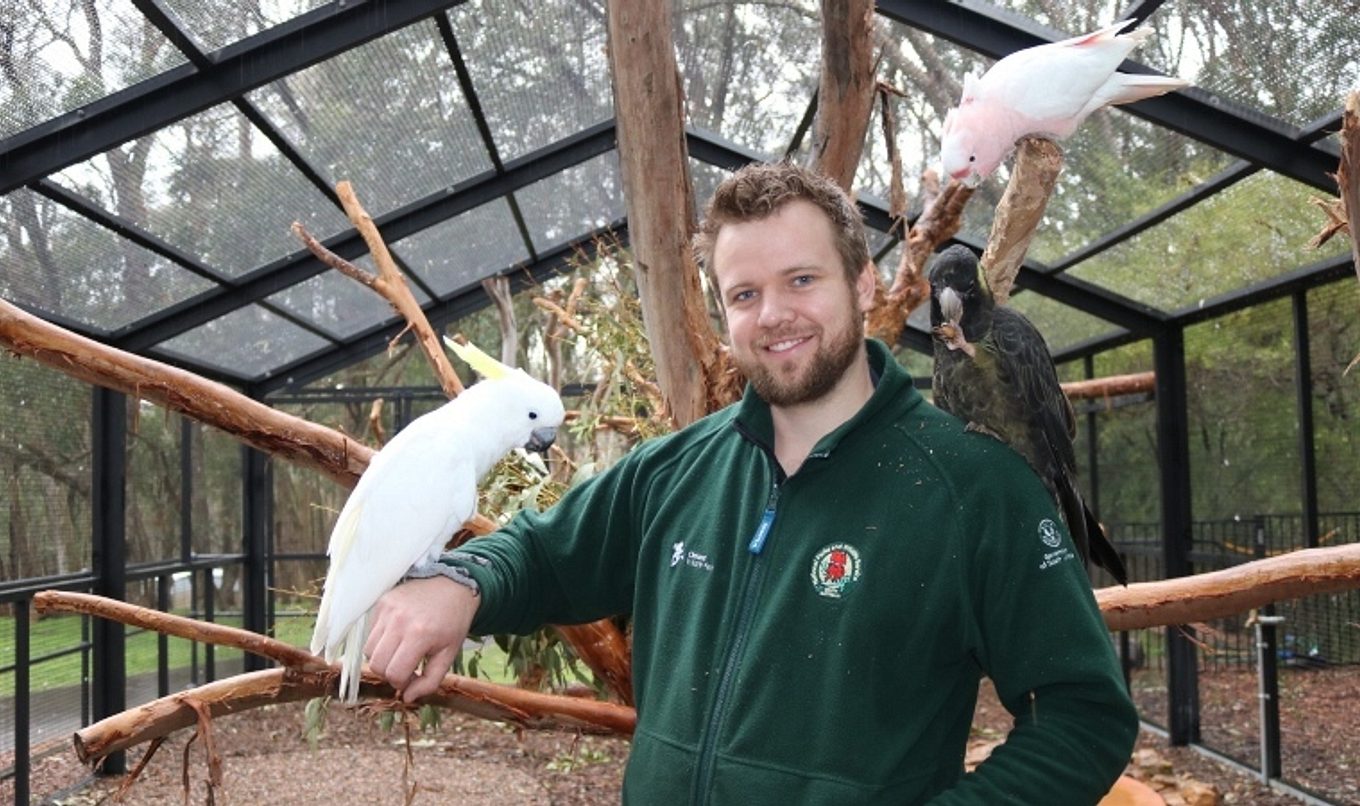 The Cockatoo Aviary will feature a range of different species who will act as ambassador birds to introduce local and international visitors to cockatoos and highlight the issues the birds face in the wild and in captivity.
Cleland Director Chris Daniels said the new aviary will provide a unique opportunity for visitors to experience cockatoos up close and learn about their extraordinary natural resilience and place in Australian culture.
"The aviary will feature up to eight cockatoos from five different species, including the yellow-tailed black cockatoo which flocks in large numbers in the Mount Lofty Ranges region," Prof. Daniels said.
"The stories of each of the ambassador birds will be displayed on the aviary itself. The individual birds have all been carefully chosen because they have adopted people into their 'flock' and love human interaction.
"They will provide a fantastic personal experience for visitors and help people understand and connect with these fascinating birds.
"The nature of some cockatoos, such as the sulphur-crested cockatoo with its harsh grating call, can make them unpopular in urban settings.
"Some species, when hand-raised, will be friendly and affectionate up to a certain age but can then become aggressive and unmanageable.
"At times, hand-raised birds don't recognise themselves as birds. This makes it difficult for them to integrate into aviaries with other birds, and makes the cockatoo a difficult species to rehabilitate and release into the wild.
"In this situation, cockatoos wind up being surrendered to fauna rescue groups and carers.
"It's important that people learn about the biology of these wonderful birds and this experience at Cleland will help improve acceptance of the need for all of us to share resources and space."
The aviary is an ongoing feature at Cleland, and may be visited every day during park open hours with a standard entry ticket.