Two buildings provisionally listed on State Heritage Register
Ferrari House on Grenfell Street in the CBD and Marion Cultural Centre on Diagonal Road at Oaklands Park have both been provisionally entered as State Heritage Places on the South Australian Heritage Register.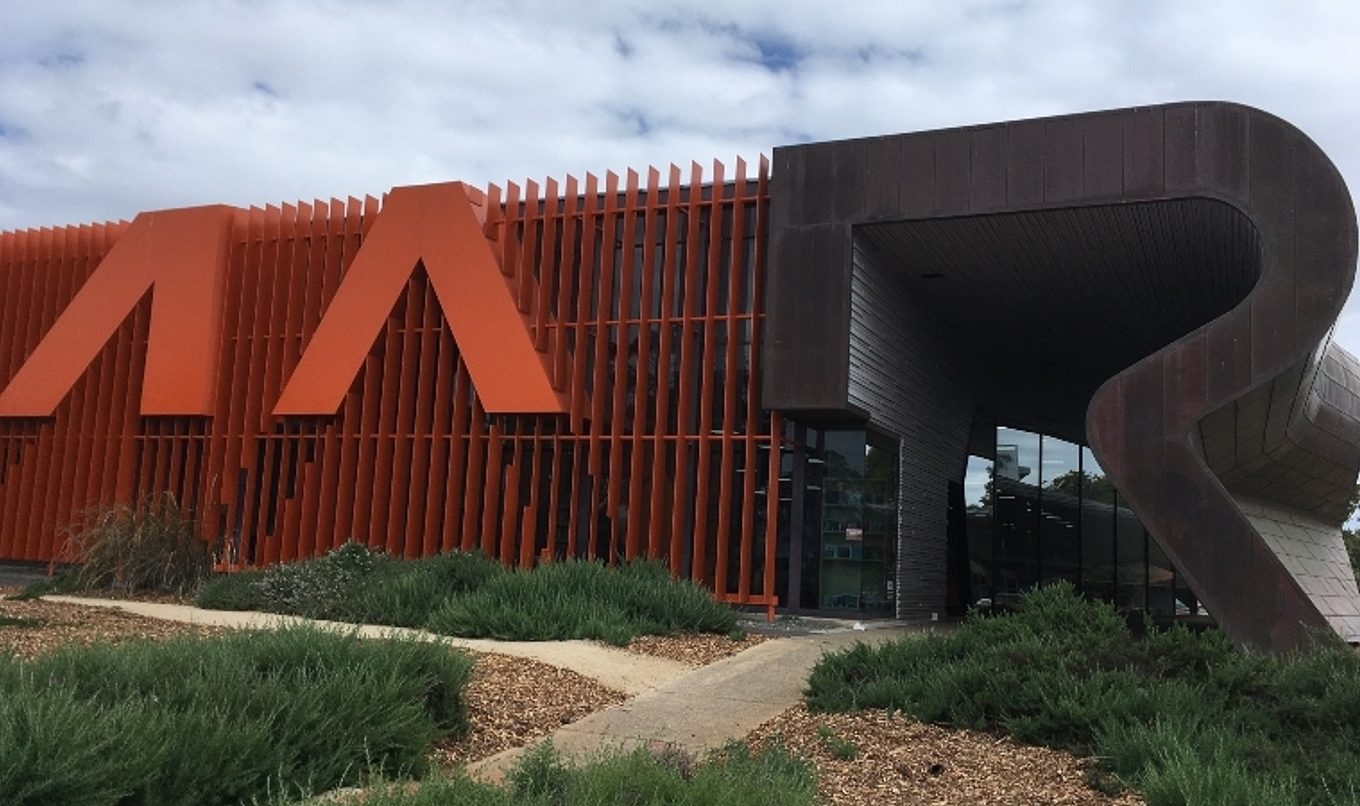 At its recent meeting the South Australian Heritage Council agreed to provisionally enter the buildings, a decision which automatically triggers three months of community consultation.
South Australian Heritage Council Chairperson Keith Conlon said the Council considers Ferrari House, formerly the Eagle Star Insurance Building, to be an outstanding example of the type of modern commercial building that changed the city skyline from 1955 to about 1970.
"Ferrari House, at 28 Grenfell Street, was built in 1968, and the Council also considers the building be an outstanding example of a post-war international-style building in South Australia," Mr Conlon said.
"The Council also agreed to provisonally enter the Marion Cultural Centre and believes it is an excellent example of post-modern architecture, with its semiotic design using signs and symbols."
The recent, 99th council meeting, was held at Cummins House in Novar Gardens, which was listed as a State Heritage Place in 1980.
Mr Conlon said the Council took the time to recognise the invaluable work of the Cummins Society voluteers who maintain the garden at Cummins House and regularly open the house to the public.
"Cummins House is a fine example of one of the state's earliest buildings. It was the home of foundation colonists John and Elizabeth Morphett and was lived in by five generations of the family before being sold to the State Government in the 1970s.
"At the recent meeting, Council was asked to consider more than 20 objects, mainly furniture, associated with Cummins House that are of heritage signficance, including a Collard and Collard grand piano that was given to Elizabeth by her father around 1857.
"Council has asked Heritage South Australia to seek further advice in relation to management of these objects before considering whether to list them as objects associated with Cummins House under the Heritage Places Act 1993."
The Council's 100th meeting will be held on 12 September 2019 and members of the public are welcome to attend.